X
Looks like you are a new visitor to this site. Hello!
Welcome to Hope For Film! Come participate in the discussion, and I encourage you to enter your email address in the sidebar and subscribe. It's free! And easy! If you have any suggestions on how to improve this website or suggestions for topics please don't hesitate to write in to any of the blogs.
You can also follow me on Twitter or Facebook.
(If you keep getting this message, you probably have cookies turned off.)
Could These Be The Future Of FilmBiz?
By Ted Hope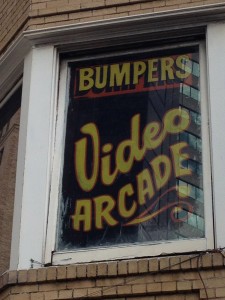 We were promised jet packs.  Evolution is too damn slow. We keep telling ourselves a change is going to come, but maybe it is already here.  What have you already come across that the rest of us maybe need to climb aboard in a big way? Could any of these be tomorrow's future today? 
Last year I wrote up a bit of future casting on film culture and business, but my predictions were more from the gut  and general observation than from what others were doing in the field.  Here are over ten additions based on things going on right now, or that those involved in the creations of the next next feel are inevitable.
If you like such discussions or just what to know what is possible and where we might be headed, I suggest you join me at my new interactive web series, a six part high-level discussion on this very topic.  We will look at the form, the artist, the audience, the business, the infrastructure, and the law.  I should have some pretty smart guests joining, maybe even a familiar face or five.  It will take place every other Tuesday at 11A PT, starting on May 28th — except just to keep you on your toes, the first one will be on a Wednesday (the 28th) because of a pesky holiday that precedes it.
I will give you a sneak peak at it later today, if you want.  Tweet me and let me know.
This is just some of what Fandor is doing to help bring the film community into the present.  Thank you Fandor.  You may have noticed our recent work on the Bechdel Test. Yup, if having a great collection of great cinema was not enough, that's a little bit more.  Step by step we will guid it better together: the world's film community — for audiences, filmmakers, and the industry at large.