X
Looks like you are a new visitor to this site. Hello!
Welcome to Hope For Film! Come participate in the discussion, and I encourage you to enter your email address in the sidebar and subscribe. It's free! And easy! If you have any suggestions on how to improve this website or suggestions for topics please don't hesitate to write in to any of the blogs.
You can also follow me on Twitter or Facebook.
(If you keep getting this message, you probably have cookies turned off.)
By Scott McMahon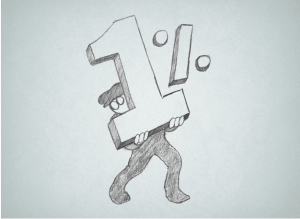 Filmmakers, what comes to mind when you think of 1%?
The "Occupy Wall Street" movement perhaps?
1% Milk?
Hmm … maybe …
1% RULE OF THE INTERNET
(From Wikipedia, because it's fact)
In Internet culture, the 1% rule is a rule of thumb pertaining to participation in an internet community, stating that only 1% of the users of a website actively create new content, while the other 99% of the participants only lurk. [...]

By Roger Jackson
Previously: Quality Control or Why Films Fail
Filmmakers frequently upload their movies to Kinonation after they've submitted to Amazon's CreateSpace service. This is a truly excellent service for book authors, musicians and filmmakers to self-publish their creative work and make it available on Amazon.com. And in the context of films, a good way to make DVDs available without upfront expense.
BUT: for getting a film onto Amazon there are many reasons to use a specialist VOD aggregator like Kinonation, instead of CreateSpace. I'm not saying that out of self interest. Yes, Kinonation (or any aggregator) takes a fee or percentage of gross revenue – in our case 20%. But it's much more about video quality, speed, marketing and, above all, access to many more Amazon US and global platforms, including Amazon Prime. [...]
By Paul Osborne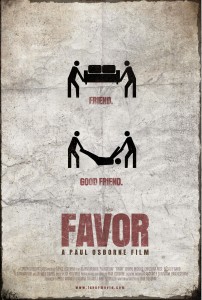 There's been a recent battle-cry within the independent film community – lead by folks like Ted Hope and Jon Reiss – urging us filmmakers to publish the revenue generated by our movies, specifically in regard to new forms of distribution.  Unlike the weekly box office reports of studio films, the actual figures for indies, particularly those using newer release methods such as Video-On-Demand, are hard to come by.  Without them, and subsequently without any way of determining the success or failure of specific releases, it makes perfecting and improving new avenues of distribution quite difficult.   How do you know what's working, and what's not, if you don't see the results? [...]

By Roger Jackson
Previously:  Why We're Different
Quality Control
At Kinonation we've automated much of what has traditionally been manual. Films are uploaded to us instead of shipped on hard drives. Digital movie assets are stored in the cloud instead of locally at our office. Transcoding and metadata authoring is triggered automatically and happens in the cloud, replacing the existing process of "guy in a room for a day" — which is expensive and error-prone — with cloud computers that rarely make mistakes. But one very much human element we retain is QC — quality control. [...]
Previously: VOD Myths vs. Reality
We're often asked what makes Kinonation different from other VOD distribution companies. While we are both a content and a distribution venture, we tend to regard ourselves as – above all – a technology company. And it's technology innovation that allows us to do things a little differently. Here's what we're building for filmmakers – 9 points that define our business philosophy and operational goals. [...]
Previously: $45 Billion by 2018
At Kinonation we talk to dozens of filmmakers every week, and often discuss myths about Video-on-Demand. Here's my top ten…
1. Myth: Every VOD outlet will accept my film.
Reality: Most outlets select or decline films at their discretion and rarely give reasons for a "NO" decision. In the USA, only Amazon and Google Play accept all films. (Amazon is limited to Amazon Instant Video. Amazon Prime will typically reject films that contain drug use, sex, nudity, violence, etc.)
2. Myth: Theatrical creative will work for VOD [...]
Previously: Hard Work, Innovation & Blind Alleys
$45 Billion VOD Market
This is an amazing — and inspiring — forecast. Research company Markets and Markets predicts global video-on-demand (VOD) revenue will grow from $21 billion last year to $45 billion in 2018. They define this as the combined revenues of all VOD outlets, worldwide — essentially digital (online) VOD plus cable & satellite VOD. Huge numbers, but actually not a particularly high compound annual growth rate (16%) to get to the $45b number in years. Figure roughly half of this revenue flows to content owners and half to the VOD outlets. [...]