X
Looks like you are a new visitor to this site. Hello!
Welcome to Hope For Film! Come participate in the discussion, and I encourage you to enter your email address in the sidebar and subscribe. It's free! And easy! If you have any suggestions on how to improve this website or suggestions for topics please don't hesitate to write in to any of the blogs.
You can also follow me on Twitter or Facebook.
(If you keep getting this message, you probably have cookies turned off.)
 By Charles Peirce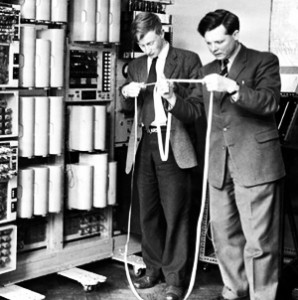 There's a certain watercooler betting-pool mentality that accompanies the box office results of movies, as though their success were completely encapsulated in a single opening weekend's results. This despite the fact that everybody knows Hollywood accounting is particularly slippery, that budgets never reveal the accompanying marketing costs of films, that foreign market revenue is increasingly important to the success of many films, and that ancillarly sales can be a primary rather than secondary revenue stream. Nonetheless, we seem to equate box office numbers with whether a film worked, whether it's worth anyone's time, and whether it's going to ruin somebody's career or save it. [...]
By Charles Peirce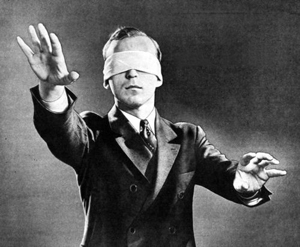 In Adventures in the Screentrade, William Goldman famously opined that "nobody knows anything" in Hollywood, a curious concession for a man with such a marked record of success. The truth, though, is that Hollywood has always known something — its very business centered not just on creating hits but also on predicting future ones.
Originally the Studio System developed a series of principals which, if not always guaranteeing success, at least mitigated against disaster. That legacy persists today, albiet more loosely: in coverage, screenwriting structure, and the identifying of a film with its stars. The rise of the blockbuster didn't undo the Studio System legacy, but it did change the metrics of success — once the end product becomes less bodies in seats and more associated merchandise, the thinking on what makes a good movie changes significantly. New aims call for new methods, and Hollywood has evolved its strategies with the times. [...]
Yesterday, I tried to provide context as to why we must change the manner we pitch our stories, films, and storyworlds.  Today I am pondering what a pitch for today might be?
The question though is much bigger than that.  We have to ask what is the creative process — particularly the one that can hope to have a financial payoff of some sort in the end — when we have to look in so many directions and dimensions? [...]
If you've been reading this blog you probably already recognize the old indie filmmaking model is obsolete. You've been trying to figure out how to shift from a focus on mass-market storytelling to one of niche audience world-building. You recognize that you need to build extensions, collaborations, and expansive discovery nodes into you storyworld architecture. And of course you know that the only logical response to this world of inexpensive high-production value abundance of content is to be more prolific, more ubiquitous, and thus radically collaborative. We recognize that the analogue era was about perfection and completion, but the digital one is about iterations and evolutions. You know all of this. You live it and you breathe it — but have you allowed it to truly alter your creative practice? [...]
One-off film is a fool's errand.  When the biggest challenge before filmmakers is not creating great work, or getting good work financed, but actually getting people to watch interesting and ambitious cinema, we must recognize that practices and processes must change.
As I like to stress, the only sane response to an overabundance of [...]
Note: If you'd like to share this post, here's a shortened link: http://bit.ly/1fZTkeY
Two weeks ago at The San Francisco Film Society we launched A2E (Artist To Entrepreneur), a specific line of programming designed to provide filmmakers with the necessary entrepreneurial skills and best practices needed to have a sustainable creative life.  We launched with A2E OnRamp, a workshop to allow filmmakers to budget, schedule, and predict possible revenues for their film throughout the direct distribution process.
Before we rolled up our sleeves to start the practical, I warmed up the crowd with a series of short lectures focusing on what all filmmakers should know about the film biz, the current culture, and recommended best practices for themselves.  Last week I shared with you what we discussed about culture in general.  Prior to that, I shared with you what I felt we had to recognize and accept, at least for now, about the film business.
Today, I offer you my recommendations on best practices in times like these if you want to have a hope of a sustainable creative life as a filmmaker.  Don't worry if it looks like there is more than you can currently achieve.  It is a process and you are not alone.  It gets better. We can build it better together.
Focus on developing Entrepreneurial Skills as well as the creative.  The corporate distributors don't need your work to the extent that they will ever value it as much as you will.  If you want your work to last, engage, and be profitable, it is up to

you

to be prepared to use it to ignite all opportunities.  Armed with a good story and good storytelling skills, you should be able to profit if you know how to take responsibility for your creation. [...]