X
Looks like you are a new visitor to this site. Hello!
Welcome to Hope For Film! Come participate in the discussion, and I encourage you to enter your email address in the sidebar and subscribe. It's free! And easy! If you have any suggestions on how to improve this website or suggestions for topics please don't hesitate to write in to any of the blogs.
You can also follow me on Twitter or Facebook.
(If you keep getting this message, you probably have cookies turned off.)
A creative life is a precarious thing.  Actions occur that could profoundly effect your ability to earn a living doing what you love.  We get blindsided again and again, sometimes not recognizing things until they are too late to alter them.  It's one of the reasons I have tried to meticulously track for you what are the good thing and bad things happening in indie film these days.  Yet, it seems to me we all need to do a better job of tracking them if we don't want to get trapped in a future we won't be part of..
My thought is that we should be able to define a series of issues in which we can put events, ideas, and articles into as they occur, helping each other stay on top of them. 
The first step is to define the issues.  That is what I am doing today . [...]
 By Charles Peirce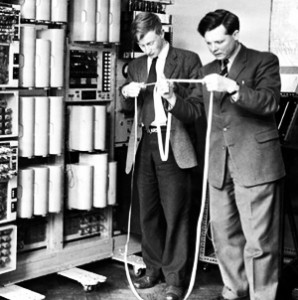 There's a certain watercooler betting-pool mentality that accompanies the box office results of movies, as though their success were completely encapsulated in a single opening weekend's results. This despite the fact that everybody knows Hollywood accounting is particularly slippery, that budgets never reveal the accompanying marketing costs of films, that foreign market revenue is increasingly important to the success of many films, and that ancillarly sales can be a primary rather than secondary revenue stream. Nonetheless, we seem to equate box office numbers with whether a film worked, whether it's worth anyone's time, and whether it's going to ruin somebody's career or save it. [...]
By Charles Peirce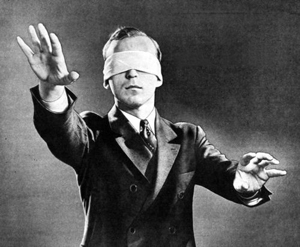 In Adventures in the Screentrade, William Goldman famously opined that "nobody knows anything" in Hollywood, a curious concession for a man with such a marked record of success. The truth, though, is that Hollywood has always known something — its very business centered not just on creating hits but also on predicting future ones.
Originally the Studio System developed a series of principals which, if not always guaranteeing success, at least mitigated against disaster. That legacy persists today, albiet more loosely: in coverage, screenwriting structure, and the identifying of a film with its stars. The rise of the blockbuster didn't undo the Studio System legacy, but it did change the metrics of success — once the end product becomes less bodies in seats and more associated merchandise, the thinking on what makes a good movie changes significantly. New aims call for new methods, and Hollywood has evolved its strategies with the times. [...]
Yesterday, I tried to provide context as to why we must change the manner we pitch our stories, films, and storyworlds.  Today I am pondering what a pitch for today might be?
The question though is much bigger than that.  We have to ask what is the creative process — particularly the one that can hope to have a financial payoff of some sort in the end — when we have to look in so many directions and dimensions? [...]
If you've been reading this blog you probably already recognize the old indie filmmaking model is obsolete. You've been trying to figure out how to shift from a focus on mass-market storytelling to one of niche audience world-building. You recognize that you need to build extensions, collaborations, and expansive discovery nodes into you storyworld architecture. And of course you know that the only logical response to this world of inexpensive high-production value abundance of content is to be more prolific, more ubiquitous, and thus radically collaborative. We recognize that the analogue era was about perfection and completion, but the digital one is about iterations and evolutions. You know all of this. You live it and you breathe it — but have you allowed it to truly alter your creative practice? [...]