X
Looks like you are a new visitor to this site. Hello!
Welcome to Hope For Film! Come participate in the discussion, and I encourage you to enter your email address in the sidebar and subscribe. It's free! And easy! If you have any suggestions on how to improve this website or suggestions for topics please don't hesitate to write in to any of the blogs.
You can also follow me on Twitter or Facebook.
(If you keep getting this message, you probably have cookies turned off.)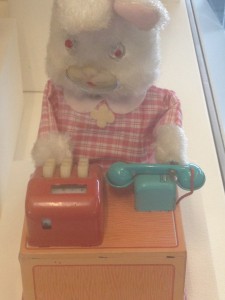 Note: If you'd like to share this post, please use this shortened link: http://bit.ly/1cFNHfs
It's not enough any more to think outside the box. I think we need to smash the box to bits.
We need a total systems reboot of the indie film infrastructure.  And I don't think we can continue to wait and hope someone else is going to build it for us either.
I have been trying to help however I can help best.  Perhaps these posts can be your guide: [...]
Note: If you'd like to share this post, please use this shortened link: http://bit.ly/JChOgz
I have decided I am no longer going to produce films for my living.  To do so requires me to deliver quantity over quality. Or to not contribute as fully as I like since I won't be fairly compensated.  Or to make something that is virtually guaranteed to not have the cultural impact it warrants.  Those are three things that I am refusing to be part of.
When I resigned recently from running the San Francisco Film Society, I said [...]
Each day I become more and more convinced that staged financing could be a cure to much of the Film Biz's ills.  Staged financing?  What?  Is the phrase not exactly center of your conversations right now?  Why not?!! Whatsamattawidyou? Don't you know a good solution when you see one? [...]
In my 38 Ways The Film Industry Is Failing Today post, I cited at #2 "The film industry has never tried to build a sustainable investor class".  That was over two years ago.  What progress has been made?
The need for greater transparency, access, education, and community in film investment circles is only now being generally recognized in the film industry.  For over a century, the powerful kept close hold on the financial side of things, limiting access between creators and supporters.  This required always paying a visit to [...]
When he gave the San Francisco State Of Cinema Address at the 56th SFIFF, Steven Soderbergh nailed it, several times over actually.  In regards to the privilege of getting to make movies, he said that "the only way to repay that karmic debt is to make something good, is to make something ambitious, something beautiful, something memorable".  
That's true, right?  That's the deal.  That's the deal in front of us every day.  The deal on the table, day in and day out.  But do people abide by it?
Most people exchange their labor for things they don't care about and the money is supposed to make it all worth while.  And we know how well that works, how far forward that structure has brought us, right?  Money [...]
Note: If you'd like to share this post, here's a shortened link: http://bit.ly/SustainCrtvLife
Two weeks ago at The San Francisco Film Society we launched A2E (Artist To Entrepreneur), a specific line of programming designed to provide filmmakers with the necessary entrepreneurial skills and best practices needed to have a sustainable creative life.  We launched with A2E OnRamp, a workshop to allow filmmakers to budget, schedule, and predict possible revenues for their film throughout the direct distribution process.
Before we rolled up our sleeves to start the practical, I warmed up the crowd with a series of short lectures focusing on what all filmmakers should know about the film biz, the current culture, and recommended best practices for themselves.  Last week I shared with you what we discussed about culture in general.  Prior to that, I shared with you what I felt we had to recognize and accept, at least for now, about the film business.
Today, I offer you my recommendations on best practices in times like these if you want to have a hope of a sustainable creative life as a filmmaker.  Don't worry if it looks like there is more than you can currently achieve.  It is a process and you are not alone.  It gets better. We can build it better together.
Focus on developing Entrepreneurial Skills as well as the creative.  The corporate distributors don't need your work to the extent that they will ever value it as much as you will.  If you want your work to last, engage, and be profitable, it is up to

you

to be prepared to use it to ignite all opportunities.  Armed with a good story and good storytelling skills, you should be able to profit if you know how to take responsibility for your creation. [...]
Note: If you'd like to share this post, this is the shortened link: http://bit.ly/AlterCreative
If we want to move forward, we need to recognize where we are currently standing, and adapt our behavior to the reality we encounter.
Warning: Such recognition, often makes people think everything is getting worse. That simply is not true; that is just nostalgia playing havoc with your perception.  There never were good old days because back then people still needed to find best practices too.  They did not know then what you know now, just as those coming down the pike will have full benefit of all your excavation tomorrow.  So be it.
So…
This is an Era of Grand Abundance.  There are more things to do than ever before. Everything is competing for increasingly limited available leisure time. As many of 50,000 feature film titles are generated on a worldwide basis annually. Good movies don't get seen.
Movies are not the dominant option for leisure time activities for most people.  [...]