X
Looks like you are a new visitor to this site. Hello!
Welcome to Hope For Film! Come participate in the discussion, and I encourage you to enter your email address in the sidebar and subscribe. It's free! And easy! If you have any suggestions on how to improve this website or suggestions for topics please don't hesitate to write in to any of the blogs.
You can also follow me on Twitter or Facebook.
(If you keep getting this message, you probably have cookies turned off.)

Today the second episode will go live at 11A PT on http://reinventors.net/series/reinvent-hollywood .  We are going to look at the present plight of "The Artist".  We will be joined by ….
In preparation for it I wrote the following blog post: [...]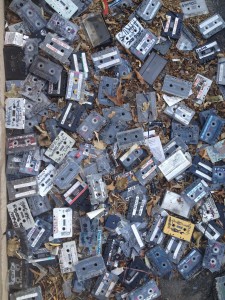 A creative life is a precarious thing.  Actions occur that could profoundly effect your ability to earn a living doing what you love.  We get blindsided again and again, sometimes not recognizing things until they are too late to alter them.  It's one of the reasons I have tried to meticulously track for you what are the good thing and bad things happening in indie film these days.  Yet, it seems to me we all need to do a better job of tracking them if we don't want to get trapped in a future we won't be part of..
My thought is that we should be able to define a series of issues in which we can put events, ideas, and articles into as they occur, helping each other stay on top of them. 
The first step is to define the issues.  That is what I am doing today . [...]
by Andrew Einspruch
Filmmaker Andrew Einspruch recently attended the Australian International Documentary Conference and wrote a series of articles for the event, which he's graciously allowed us to reprint here. These articles originally appeared in Screen Hub, the daily online newspaper for Australian film and television professionals.
Screen Australia data showing an overall improvement in the documentary sector was shown at more than one session at this year's Australian International Documentary Conference. Since the Producer Offset was introduced in 2007, production budgets and hours are up.
That's good.
For some.
According to Sue Maslin, currently an Investment/Development Manager with Screen Australia, and a long-time producer with her company Film Art Media, the problem is that these improvements are not evenly distributed. That's because the trend is decidedly toward series over one-offs, and series heavily favour the larger, more established players. [...]
I was doing my mission check the other morning. I think you know that I find it useful to look at where you are and collect your thoughts on how you want to live your life, both personally and professionally, creatively and practically.
It is hard to determine your path if you don't know your goals, right?  Granted it is also hard to live your life if you are focused only on your goals, but that is for another post (as is how to pursue your goals when you aren't paid enough to both survive and pursue them).
This is my professional assessment of my work at this distinct moment in time.  The numbers are relatively arbitrary and not fully prioritized.  I hope I haven't aimed too high…
1. I want to help create ambitious and diverse works of cinema, help them get seen, and make sure the creators & their supporters directly financially benefit from that work.
2. I want to use my labor, passion, determination, and intellect in [...]
In my producing pursuits, I have had some of the best partners in the world.  I think we have served each other well.  But what was good at one time, does not always apply to your situation today.  People change faster than relationships do.  It's hard to keep up. A good business and creative partnership is constantly evolving to shift with the personalities involved.  It's hard sometimes to step back and see it how it really is.  The answers and the problems are often hidden in plain sight.  How do you evaluate what is right?
When the truck is careening down the road and your partner is behind the wheel, which way will they turn?  If they are in America, you need the partner that will alway turn to the right, putting themselves between you and the truck.  Likewise, if [...]
I can't always be optimistic.  My apologies.
I did start this HopeForFilm / TrulyFreeFilm blog in the hopes that community action could improve things for us all.  My original lists of 75 problems of indie film remain relevant, alas; and with this latest addition we are almost at 100 such challenges.
But don't be bummed, every problem is an opportunity, right?  To quote the great Walt Kelly of Pogo:  "We are surrounded by unsurmountable opportunities."  We just need the will, the strength, the hope, and the power to change them.  12 Steps to progress?
I admit, even blessed by my last name, even I can't be always be optimistic, at least not if I want to also speak the truth. Sometimes throwing a brick is an act of love; you know what I mean?  And granted I've thrown a lot of bricks at this indie film thing. What can I say?  There's a great deal really wrong with our culture these days and a hell of a lot that can hurt our business.  We have to work together if we want to build it better.
Let's get started and call these "opportunities" out (in no particular order); maybe they are not so unsurmountable after all: [...]
Contests can be serious drivers.  
Picture a world where the only movies are either: 1) Large Multi-National Media Corporations' Costume-clad Franchise Tentpoles; 2) Government Supported & Ordained Nationalist Culture Initiatives; 3) Micro0budget Amateur Hobbies.  Sucks, right?  No diverse talents reaching higher and further to help us recognize the full expansiveness of humankind (with the necessary budgets to support them).  Well, that world is the one we currently reside in.  Now picture where we may be ten years from now.  Truly sucks, right?
How do we prevent that?   [...]