X
Looks like you are a new visitor to this site. Hello!
Welcome to Hope For Film! Come participate in the discussion, and I encourage you to enter your email address in the sidebar and subscribe. It's free! And easy! If you have any suggestions on how to improve this website or suggestions for topics please don't hesitate to write in to any of the blogs.
You can also follow me on Twitter or Facebook.
(If you keep getting this message, you probably have cookies turned off.)
Okay, I did not get it all right last year.  Perhaps you think my crystal ball had a crack in it. But I did not say they would all hit this year. Check back on 2014′s predictions come the 2020′s and you might be surprised how right I am. Or not, but still if we don't look at where we think we are going, how are we to pave the roads to take us there?
So what I do I predict this year for the years ahead? In examining this list, take in mind that I am not advocating for these developments, nor am I ranking them.  I just took the moments needed to examine where we are today, what's been said, and where it may all lead. I'd love to hear your thoughts on this and where you think it may go too. [...]
There are many ways I could answer this question.  The one thing I know for sure though, is that if you work in the film business, and you don't have at least one answer to that question, you are being irresponsible.  I have a few other thoughts that stem from that same point, but I will leave those alone for now too…
We need to be able to have some answers to our industry to work in the same way we should be able to answer it regarding our government, or your kid's education — we should have an opinion on how we'd like them all to work.  Okay maybe the film biz is not as important as either of those things, but don't you think we all should have an opinion on all of these?  I do.
We just shouldn't accept the way things are. We should try to move things forward.
One of the things I most want the film biz to be able to do is [...]
By Kellie Ann Benz
It's what fills our daydreams.
The Duplass Brothers, Lynn Shelton, JC Chandor, Katherine Bigelow and Benh Zeitlin, Steven Soderbergh, before he started threatening to retire on an annual basis. Robert Rodriguez, before he started making kids movies.
These are the names that rotate through our filmie craniums.
But the main reason that all of us fill our daydreams of indie film mega-success is because of one man: Quentin Tarantino. [...]
By Jay Webb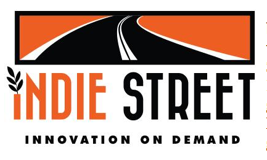 Previously: A 2014 Resolution 4 Independent Artists — Separate Your Egos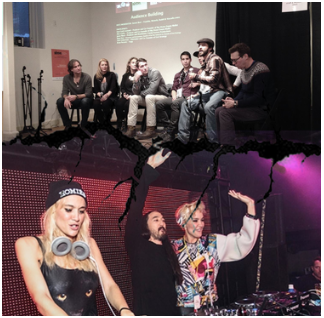 Walking down Main Street of the Sundance film festival this year, it felt like there was an ever-growing gap between the east and the west side of the street.   Hollywood and Independent seem to be growing further and further apart, making the Sundance film festival, and other L.A. hyped festivals like it, such an increasingly awkward phenomena.  You have a festival director who wants to keep the slate as Independent, fresh, and intriguing as possible, an audience that attends who has come to expect way more "accessible" stories, and big biz owned media companies like Variety claiming the festival "suffered from too much Brooklyn" and squawking at 2 million dollar advance tags for indie films in today's market.  We feel for you Mr. Redford, we do…but you created this monster, and now it 's become a near perfect representation of the dichotomy within the film Industry.   
The divide:  
This is not an East vs. West thing, but more of a continued divide in mentality and approach to film.  It is exclusivity, public relations, and celebrity versus collaboration, community building, and storytelling.   Old Hollywood versus new thinkers.  Creatives vs. creative exploiters.  I think there is some ancient adage about a poor old man with a paint brush who grew frightened he may never be able to buy paint again if something were to happen to his even older brother who convinces the village people that the old man's art is worth money.  If there is no adage, then now there is.  The artist and the thinker are inherently self-critical and the Hollywood older brother is inherently opportunistic. [...]
By Morgan J. Freeman
This story won't shock anybody who knows me — but I'm hoping it might help some who don't.
When my debut feature, Hurricane Streets, won an unprecedented three awards at Sundance in 1997 (Audience Award, Best Director, Best Cinematography), I thought I'd arrived at the age of 27. I was sure of it. All my hard work had paid off and I was, as they said, "set." With the struggle behind me, it was time to celebrate, to bask in the glow of my crowning achievements and settle in as one of our industry's top directors.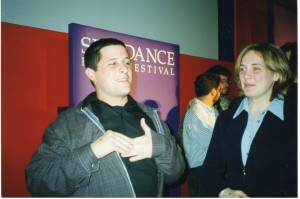 But early success went straight to my head. Bigtime. Something shifted when I won those awards — my ego was fed a huge dose of You Rule Pie — and I was consumed by it. I became completely self-absorbed with my achievements and couldn't celebrate them enough. Fueled by a false sense of my place, I lost sight of my way — and had zero ability to capitalize off the moment in a sane, strategic way. I skipped key industry meetings, canceling last minute if at all; refused a meeting with an A-list actor because a producer wanted to be present; boycotted a critical on-set budget meeting with a financier so I could watch X-Files (he now runs a studio); was more interested in dating the lead actress than directing her; and showed up on set with last night's party all over me.
When my agent, manager or lawyer advised me to clean up my act, I fired them (usually over vitriolic late night emails). Without really grasping what was happening, this small window of opportunity — one I perceived as permanent, as "mine" — slammed shut. And by the time I came to six years later, it was as if it had never really been opened at all.
I was 33, scratching my head, wondering what the fuck had just happened? [...]