X
Looks like you are a new visitor to this site. Hello!
Welcome to Hope For Film! Come participate in the discussion, and I encourage you to enter your email address in the sidebar and subscribe. It's free! And easy! If you have any suggestions on how to improve this website or suggestions for topics please don't hesitate to write in to any of the blogs.
You can also follow me on Twitter or Facebook.
(If you keep getting this message, you probably have cookies turned off.)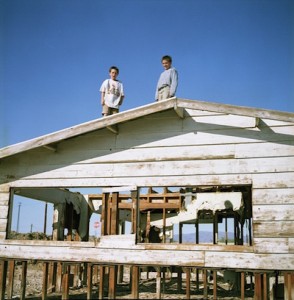 As a moviegoer, I like to keep an open mind, but I also have a crisp understanding of what I like. Because I know this, I know there are other people who share my understanding and also like what I like. How do I know this? I see them leaving a theater as happy as I am about having watched a great film, sharing what they felt, taking that positive experience home with them. Knowing this affords me comfort in the simplest approach as a filmmaker. I write the types of stories that I would want to see and steer clear of pandering to a potential audience.
One of the single greatest things, [...]
If you asked me how I came to the film world and I told you I essentially started by selling vintage clothing on eBay, you would probably think I answered the wrong question. This myopic line of thinking is exactly why you might think it's hard to make, sell, and distribute a film. When I started selling on eBay 10 years ago, it was like the Wild Wild West – there were no instruction manuals or established models for success. I was trying to figure out how to sell something that my customers couldn't touch or feel (or even see that well, as I still had no idea how to operate a camera).
The new world of independent film is looking more and more like this uncharted territory everyday. With existing consumption patterns becoming outdated, crowdfunding emerging as the new normal, and myriad new digital distribution models developing, there's really no *one* right way to get your film made, sold, or seen.
Here are five things I learned from selling on eBay that might help: [...]
by Jen Sall
Rapid advances in technology make it significantly easier and much less expensive to make a film today. A record 12,218 films were submitted for the 2014 Sundance Film Festival, 72 more films than the 2013 festival. Of the 4,057-plus feature films submitted, 121 were selected. Of those approximately 15 were purchased by the close of the festival. A few more have been bought in the past few months, not many.
Perhaps you beats the odds (you have around a 4% chance of your film premiering at a major festival and then 10% of distribution deal once it makes the festival) your film premieres at Sundance, Tribeca, Toronto, SXSW or a festival with a track record of sales.  Lightening strikes a second time and your film is bought. You are in the minority and you can stop reading this article.  If you are one of the thousands of other films premiering at a festival with no distribution deal or buyer in sight, a film that has never screened in a festival, or you developing a film keep reading. [...]
By Reid Rosefelt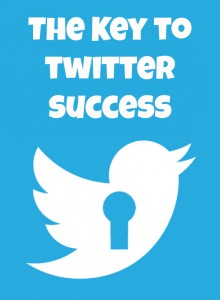 You're posting interesting content on Twitter every day. You're blogging. You're active in other social networks. You're doing everything that you've been told to do. But you're getting nowhere.
Maybe you have the wrong goal.
Your Goal is Not to Get as Many Followers as Possible
If you want followers, you can buy them. [...]
By Steven C. Beer
In the marketing and distribution of independent films, the most critical and frequently overlooked key to success is the building of an audience. Whether you pursue traditional or alternate distribution platforms, or a combination thereof, your ability to identify, aggregate and mobilize an audience base directly impacts the prospect of your project's success. Timing your audience building campaign is crucial. According to Jason Ward of Candy Factory Productions, you must begin to target and recruit your supporters the minute you decide to produce a film. Audience building is a slow and steady process that can take many months, if not years, so a multi-step game plan that evolves over time can serve as an audience building blueprint. Here are some tips I learned while moderating the Audience Building Panel at the New York Lounge at Sundance 2014: [...]
By Charles Peirce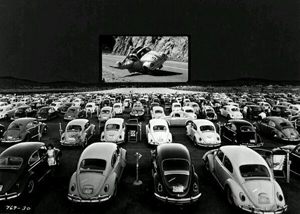 As I alluded to in a previous post, Transmedia is in the midst of a debate about its definition and who has the authority to determine that definition. It is one of those discussions I think best observed from the sidelines, but then I have no financial or artistic stake in that debate. However, I do think they're important terms to understand. [...]
Tagged with
Akhenaten
,
Anonymous
,
ARG
,
Aten
,
Bitcoin
,
Bruce Sterling
,
Charles Peirce
,
Copyright
,
Crossmedia
,
Culture and Consumption
,
Empire and Communications
,
Experience Design
,
Facebook
,
Fiat Currency
,
games
,
Google
,
Grant McCracken
,
Guest Post
,
Guy Debord
,
Harold Innis
,
immersive
,
Interactive Storytelling
,
licensing
,
Marshall McLuhan
,
Media
,
monopolies
,
New Media
,
Nobody Knows Anything
,
radio
,
Snapchat
,
social media
,
television
,
The Culture Industry
,
The Frankfurt School
,
The Spectacle
,
Theodor Adorno
,
transmedia
,
Twitter
,
WikiLeaks
,
Wikipedia
,
YouTube
By Reid Rosefelt
Social Media networks go through phases in their lives, just as we do in ours.
Most of us go through periods of adjustment which we handle with varying degrees of success. Many of us don't climb very high up the ladder of success, and it's a rare few that become superstars like Justin Timberlake, Jennifer Lawrence, Facebook or Twitter. [...]