X
Looks like you are a new visitor to this site. Hello!
Welcome to Hope For Film! Come participate in the discussion, and I encourage you to enter your email address in the sidebar and subscribe. It's free! And easy! If you have any suggestions on how to improve this website or suggestions for topics please don't hesitate to write in to any of the blogs.
You can also follow me on Twitter or Facebook.
(If you keep getting this message, you probably have cookies turned off.)
by Jen Sall
Rapid advances in technology make it significantly easier and much less expensive to make a film today. A record 12,218 films were submitted for the 2014 Sundance Film Festival, 72 more films than the 2013 festival. Of the 4,057-plus feature films submitted, 121 were selected. Of those approximately 15 were purchased by the close of the festival. A few more have been bought in the past few months, not many.
Perhaps you beats the odds (you have around a 4% chance of your film premiering at a major festival and then 10% of distribution deal once it makes the festival) your film premieres at Sundance, Tribeca, Toronto, SXSW or a festival with a track record of sales.  Lightening strikes a second time and your film is bought. You are in the minority and you can stop reading this article.  If you are one of the thousands of other films premiering at a festival with no distribution deal or buyer in sight, a film that has never screened in a festival, or you developing a film keep reading. [...]
By Reid Rosefelt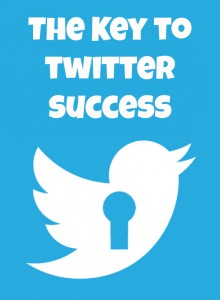 You're posting interesting content on Twitter every day. You're blogging. You're active in other social networks. You're doing everything that you've been told to do. But you're getting nowhere.
Maybe you have the wrong goal.
Your Goal is Not to Get as Many Followers as Possible
If you want followers, you can buy them. [...]
By Steven C. Beer
In the marketing and distribution of independent films, the most critical and frequently overlooked key to success is the building of an audience. Whether you pursue traditional or alternate distribution platforms, or a combination thereof, your ability to identify, aggregate and mobilize an audience base directly impacts the prospect of your project's success. Timing your audience building campaign is crucial. According to Jason Ward of Candy Factory Productions, you must begin to target and recruit your supporters the minute you decide to produce a film. Audience building is a slow and steady process that can take many months, if not years, so a multi-step game plan that evolves over time can serve as an audience building blueprint. Here are some tips I learned while moderating the Audience Building Panel at the New York Lounge at Sundance 2014: [...]
By Charles Peirce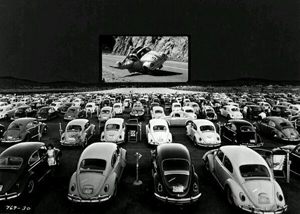 As I alluded to in a previous post, Transmedia is in the midst of a debate about its definition and who has the authority to determine that definition. It is one of those discussions I think best observed from the sidelines, but then I have no financial or artistic stake in that debate. However, I do think they're important terms to understand. [...]
Tagged with
Akhenaten
,
Anonymous
,
ARG
,
Aten
,
Bitcoin
,
Bruce Sterling
,
Charles Peirce
,
Copyright
,
Crossmedia
,
Culture and Consumption
,
Empire and Communications
,
Experience Design
,
Facebook
,
Fiat Currency
,
games
,
Google
,
Grant McCracken
,
Guest Post
,
Guy Debord
,
Harold Innis
,
immersive
,
Interactive Storytelling
,
licensing
,
Marshall McLuhan
,
Media
,
monopolies
,
New Media
,
Nobody Knows Anything
,
radio
,
Snapchat
,
social media
,
television
,
The Culture Industry
,
The Frankfurt School
,
The Spectacle
,
Theodor Adorno
,
transmedia
,
Twitter
,
WikiLeaks
,
Wikipedia
,
YouTube
By Reid Rosefelt
Social Media networks go through phases in their lives, just as we do in ours.
Most of us go through periods of adjustment which we handle with varying degrees of success. Many of us don't climb very high up the ladder of success, and it's a rare few that become superstars like Justin Timberlake, Jennifer Lawrence, Facebook or Twitter. [...]
By Reid Rosefelt 
When you finish reading this post you will possess the key to becoming a mighty internet power user.
For no charge, I'm going to share a huge breakthrough I made. That's the kind of guy I am.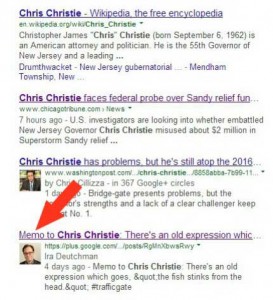 It all started just as the Chris Christie Bridge-ghazi scandal was gathering steam. Like many, I googled the besieged Governor to see if there were any new developments.
One day, I saw something that surprised me: on the first page, right under CBS News, MSNBC, Chicago Tribune, the Office of the New Jersey Governor, Christie's Wikipedia entry, the Chicago Tribune again, and the Washington Post, was a link to something from my friend, celebrated indie film man Ira Deutchman. "Wow," I thought.  "Ira must have generated something pretty big to generate a search engine smasheroo like that." As you might imagine, I was on pins and needles to find out what Ira had come up with. [...]
Tagged with
Chris Christie
,
Google
,
Google Plus
,
Guest Post
,
Ira Deutchman
,
Marketing
,
Reid Rosefelt
,
Scott Kleinberg
,
SEO
,
social media
,
Twitter
By Charles Peirce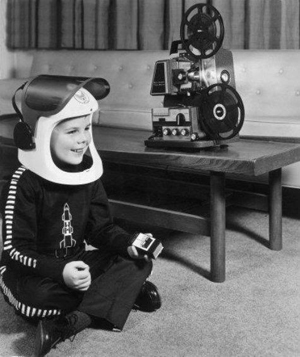 Everyone, I'd hope, has some thoughts about what makes a film good. Perhaps it displays a degree of craft or a particular aesthetic sensibility, covers specific subject matter, has a quality story, certain stars, etc. As you get older and your exposure to cinema becomes both richer and more refined, that definition probably becomes more nuanced. Still, if further pressed most people will also have some few "guilty pleasures" — films that don't fulfill all their own requirements of what makes for a good film but which they like anyway. Perhaps they were childhood favorites, particular genres or kinds of stories that give comfort, or they just have an indescribable something. It can all seem very subjective, but that discrepancy, between our self-defined tastes and our secret loves, is a telling one.
[...]
Tagged with
AIDA
,
big data
,
Big Five
,
Blue's Clues
,
Bruno Bettelheim
,
Charles Peirce
,
Deep Metaphors
,
Endings: The Good The Bad & The Insanely Great
,
Facebook
,
Fairy Tales
,
Gerald Zaltman
,
Guest Post
,
Hierarchy of Effects
,
Joe Plummer
,
Kazimierz Dabrowksi
,
Little Miss Sunshine
,
Malcolm Gladlwell
,
Marketing
,
Michael Arndt
,
Nobody Knows Anything
,
Positive Disintegration
,
Sam Raimi
,
social media
,
Spiderman
,
star wars
,
The Act Of Killing
,
The Graduate
,
The Tipping Point
,
The Uses of Enchantment
,
Think-Feel-Do
,
Tootsie