X
Looks like you are a new visitor to this site. Hello!
Welcome to Hope For Film! Come participate in the discussion, and I encourage you to enter your email address in the sidebar and subscribe. It's free! And easy! If you have any suggestions on how to improve this website or suggestions for topics please don't hesitate to write in to any of the blogs.
You can also follow me on Twitter or Facebook.
(If you keep getting this message, you probably have cookies turned off.)
We've seen and heard on the first two episodes of ReInvent Hollywood how technology and desire are changing the nature of the film form as well as how artists consider their work and relationship with the business. Barriers to entry of both creation and distribution have been crushed. Platforms abound for a wide variety of formats, aesthetics, and engagements. As a result we are all overwhelmed by an abundance of culture and leisure time options, challenging both business and consumption models. How do these same changes effect things on the side of the audience? In tackling that issue on "ReInvent Hollywood: The Audience", I found a new way to explain what the Film Industry must do in our era of transition. [...]
That essentially was the question we explored on the 3rd episode of ReInvent Hollywood on the audience.  Check out the 10 minute recap here: [...]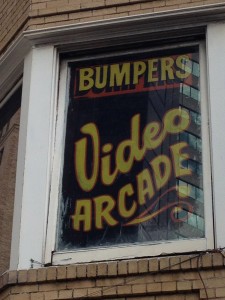 We were promised jet packs.  Evolution is too damn slow. We keep telling ourselves a change is going to come, but maybe it is already here.  What have you already come across that the rest of us maybe need to climb aboard in a big way? Could any of these be tomorrow's future today? 
Last year I wrote up a bit of future casting on film culture and business, but my predictions were more from the gut  and general observation than from what others were doing in the field.  Here are over ten additions based on things going on right now, or that those involved in the creations of the next next feel are inevitable.
[...]
By Scott McMahon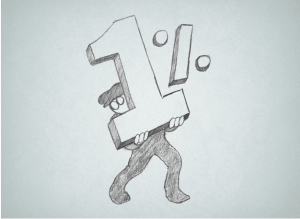 Filmmakers, what comes to mind when you think of 1%?
The "Occupy Wall Street" movement perhaps?
1% Milk?
Hmm … maybe …
1% RULE OF THE INTERNET
(From Wikipedia, because it's fact)
In Internet culture, the 1% rule is a rule of thumb pertaining to participation in an internet community, stating that only 1% of the users of a website actively create new content, while the other 99% of the participants only lurk. [...]
By Sheri Candler
Originally published on www.thefilmcollaborative.org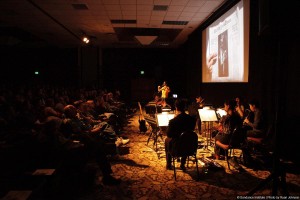 There is a lot of talk in independent film circles about the need to "eventize" the cinematic experience. The thought is that audiences are increasingly satisfied with viewing films and other video material on their private devices whenever their schedule permits and the need to leave the house to go to a separate place to watch is becoming an outdated notion, especially for younger audiences. But making your work an event that can only be experienced in a live setting is something few creators are exploring at the moment. Sure, some filmmakers and distributors are adding live Q&As with the director or cast, sometimes in person and sometimes via Skype; discussion panels with local organizations are often included with documentary screenings; and sometimes live musical performances are included featuring the musicians on the film's soundtrack, but what about work that can ONLY be enjoyed as a live experience? Work that will never appear on DVD or digital outlets? Not only is there an artistic reason for creating such work, but there can be a business reason as well.
In reading a New York Times piece entitled "The one filmmaker who doesn't want a distribution deal"  about the Sundance premiere of Sam Green's live documentary The Measure of All Things, I was curious to find out why a filmmaker would say he never plans for this work to show on streaming outlets like Netflix, only as a live event piece. I contacted Sam Green and he was kind enough to share his thoughts about why he likes creating for and participating with the audience of his work and why the economics of this form could be much more lucrative for documentary filmmakers. [...]
I would like to go to the site of one of the many organizations dedicated to supporting filmmakers and easily find links to a list of foreign sales agents.
For that matter, I would like to be able to find such links to US Distributors, Worldwide Distributors, Distribution Case Studies, Funders, Agents, Crew, Platforms, Legal Documents, Production Forms, Tech & Equipment Recommendations, Recommended Best Practices, Expert Opinions, Ideas & Inspiration, Recommended Reading — and that's just off the top of my head.  You know, I would like it to be clear that that these organizations were driven to help filmmakers, and not just "furthering their brand". [...]