X
Looks like you are a new visitor to this site. Hello!
Welcome to Hope For Film! Come participate in the discussion, and I encourage you to enter your email address in the sidebar and subscribe. It's free! And easy! If you have any suggestions on how to improve this website or suggestions for topics please don't hesitate to write in to any of the blogs.
You can also follow me on Twitter or Facebook.
(If you keep getting this message, you probably have cookies turned off.)
Previously: $45 Billion by 2018
At Kinonation we talk to dozens of filmmakers every week, and often discuss myths about Video-on-Demand. Here's my top ten…
1. Myth: Every VOD outlet will accept my film.
Reality: Most outlets select or decline films at their discretion and rarely give reasons for a "NO" decision. In the USA, only Amazon and Google Play accept all films. (Amazon is limited to Amazon Instant Video. Amazon Prime will typically reject films that contain drug use, sex, nudity, violence, etc.)
2. Myth: Theatrical creative will work for VOD [...]
Previously: Hard Work, Innovation & Blind Alleys
$45 Billion VOD Market
This is an amazing — and inspiring — forecast. Research company Markets and Markets predicts global video-on-demand (VOD) revenue will grow from $21 billion last year to $45 billion in 2018. They define this as the combined revenues of all VOD outlets, worldwide — essentially digital (online) VOD plus cable & satellite VOD. Huge numbers, but actually not a particularly high compound annual growth rate (16%) to get to the $45b number in years. Figure roughly half of this revenue flows to content owners and half to the VOD outlets. [...]
Previously: The Importance of Subtitles & Closed Captions

Post-Script
In my last post I wrote about Closed Captions and recommended you get them made by ZenCaptions. Now Amazon Prime has announced that captions are mandatory from March 1st. It's already mandatory for iTunes. And has long been a requirement for Cable TV video-on-demand. It makes sense, it's a good thing for people with hearing difficulties, and it makes your film more viable to watch in a noisy cafe or bar. At $1/minute it should be a no-brainer…get it done.
Hard Work, Innovation & Blind Alleys
Kinonation has come a long way in the past year. We dived into the very complex video-on-demand ecosystem. More complex than we expected, to be honest. We've invested heavily in technology and signing new outlets and content acquisition. [...]
"A Field In England" – The whole team behind Ben Wheatley's movie deserves a big shout out.  They did something truly different and structured their business to do so from the start.  Day and Date? check.  Transparency? check.  Enhanced value beyond the feature film product? check. Sharing of knowledge for community benefit? check.  Social media engagement? check.  Revenue sharing? check. Read all about this truly innovative strategy here, courtesy of BFI (see below). I look forward to seeing how you apply it to your own practice.

The British Film Institute (BFI) – This institution makes the list of individuals not because I think corporations are at all like people (Repeal Citizens United!), but because they are taking the lead in heeding the call for greater transparency in film revenue reporting. We will not be able to build a sustainable global indie film culture or enterprise without such facts.  The BFI's GREAT listing of films & case studies of how distribs are using new ways of reaching audiences, such as using new marketing techniques, new distribution platforms or innovative exhibition models is a must read for anyone interested in finding a way to support themselves or others by making films and taking responsibility for them. bit.ly/18p4i8M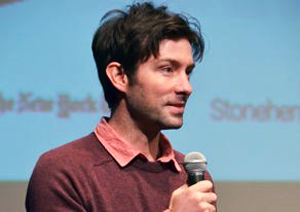 Shane Carruth – Shane probably should make this list just for making another one of his movies.   [...]
Previously: Music for Movies, Expert Tips, Part II of II
Blockbuster Trends
At its peak in 2004, Blockbuster had 9000 stores worldwide. All but 50 of the remaining 350 stores will close by next year. 2004 was a peak year for DVD revenues — close to $30 billion globally. In 2014 it'll be less than $16 billion and falling fast — certainly VoD has yet to make up the difference. Our investor projections — culled from disparate sources — predict worldwide VoD sales hitting $40 billion by 2024, with DVD (Blu-ray, Ultra HD, etc.) still alive but shrunk to maybe $2-3 billion. Who knows…ten years is a long time, but for sure VoD will have long eclipsed DVD. This is good news for indie filmmakers for the simple reason that those 9,000 Blockbuster stores had limited shelf space, with very little reserved for independent titles. Whereas VoD platforms have, essentially, unlimited shelf space. Meaning more — even most — indie films will [...]
By Roger Jackson and Klaus Badelt


Previously: Music for Movies, Expert Tips, Part I of II
This is Part II of Expert Tips from composer (and Kinonation co-founder) Klaus Badelt. Klaus has scored over 80 films. His work spans Hollywood blockbusters such as Gladiator, Pirates of the Caribbean, Catwoman, Poseidon, Rescue Dawn, 16 Blocks, The Recruit, K-19. And a ton of US and European indies, including documentaries, shorts and even video games.
11. Choosing a Composer
When seeking a composer, you're actually looking for a "filmmaker" to work on a dramatic collaboration — he just happens to be called the "composer." The worst thing you can do is to ask for demo music for a scene of your film from 5 different composers. Why? Because creating a score is collaborative and if you ask for demos you don't learn or experience collaboration with the composer. You're much better off asking for score examples from their previous films. But your main objective should be to find a composer you trust and like…with whom you can talk story first, music last. A good composer must be, above all, emotionally invested in the story you're telling. [...]