X
Looks like you are a new visitor to this site. Hello!
Welcome to Hope For Film! Come participate in the discussion, and I encourage you to enter your email address in the sidebar and subscribe. It's free! And easy! If you have any suggestions on how to improve this website or suggestions for topics please don't hesitate to write in to any of the blogs.
You can also follow me on Twitter or Facebook.
(If you keep getting this message, you probably have cookies turned off.)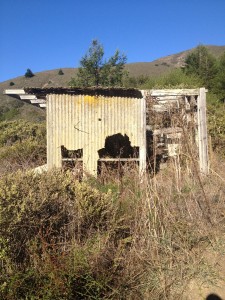 What are our expectations when we sit down to watch? How strong are they? Are these expectations actually demands? Will we be punished if we don't fulfill them?
I think there are universal hopes all audiences have for cinema each and every time they sit down to watch.  When we fail to provide them, people start to lose faith in our product. We need to keep this promises front and center when we create new movies. Many do, some don't. Which side do you want to be on? [...]
In June 2014, director Alex Lightman produced his first feature film, Tear Me Apart. Here he talks about the major lessons him and his team learnt along the way.
The London Screenwriters' Festival 2011 was where my career really began. Made to talk to the person next to me by festival creative director Chris Jones, I shook hands with screenwriter Tom Kerevan. A fateful encounter.
We started working together and soon after met cinematographer Ernesto Herrmann on a short film shoot. The three of us have been working together ever since.
In May 2013 we made the somewhat snap decision to take the plunge and produce a feature film ourselves. [...]
Okay, we aim for mastery (yes and autonomy and purpose too) but it's most exciting to grow.  And personally I think it is more exciting to WATCH someone who is learning than someone who is demonstrating what they know.  I describe this as loving the experiment over the proof.  I get chills when I watch [...]
Sort of…
Now, for the first time ever, anywhere….  sort of… the full length interview Filmcourage did with me.  Got 30 minutes? I don't know mind if you even play it in the background!
If you need a [...]
 How do you know someone is someone you are going to work with for the long term?
How do you know each other is capable of being supportive of what the other has to be doing?
What are things needed to make this unique relationship work?
The latest installment of my Film Courage interview attempts to answer precisely that:
[...]
Colin McCormick did a really great and in depth interview with me for SAGIndie.  We covered a significant amount in pretty substantial detail. Suffice it to say that this excerpt is just the tip, and you will want to read the whole thing. But to begin with check this excerpt out on the similarities between producing and directing, and how they demonstrate everything has got to change:
I often say that there is the role of the producer and there is the role of the director that are remarkably similar. The producer comes in and has to extract the big vision, the dream of everything that you [...]
This week I am presenting a new talk "How To Produce In The Emerging New Film Ecosystem".  This is not part of my "book tour" but really back to my gospel on the pulpit — my push to help drive us forward. I launched this new talk on Monday at AFM (sans any slides), and will follow it up today (Wednesday) in Napa (in an abbreviated format) and then off to Vancouver for Merging Media to really kick it home. I should have it down pretty well come end of the week I hope. I spoke a bit about this new rant to PlaybackDaily/StreamDaily and you can read about it here.
As both artist and entrepreneurs, we filmmaking types are stuck in legacy practices that have little applicability to the way the world is. We are holding back both the advancement of our craft and our culture, the cash and the capital. It is time to [...]