X
Looks like you are a new visitor to this site. Hello!
Welcome to Hope For Film! Come participate in the discussion, and I encourage you to enter your email address in the sidebar and subscribe. It's free! And easy! If you have any suggestions on how to improve this website or suggestions for topics please don't hesitate to write in to any of the blogs.
You can also follow me on Twitter or Facebook.
(If you keep getting this message, you probably have cookies turned off.)
By Charles Peirce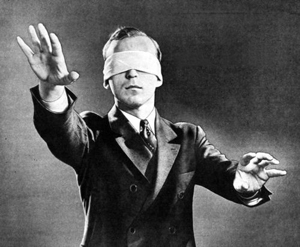 In Adventures in the Screentrade, William Goldman famously opined that "nobody knows anything" in Hollywood, a curious concession for a man with such a marked record of success. The truth, though, is that Hollywood has always known something — its very business centered not just on creating hits but also on predicting future ones.
Originally the Studio System developed a series of principals which, if not always guaranteeing success, at least mitigated against disaster. That legacy persists today, albiet more loosely: in coverage, screenwriting structure, and the identifying of a film with its stars. The rise of the blockbuster didn't undo the Studio System legacy, but it did change the metrics of success — once the end product becomes less bodies in seats and more associated merchandise, the thinking on what makes a good movie changes significantly. New aims call for new methods, and Hollywood has evolved its strategies with the times. [...]