X
Looks like you are a new visitor to this site. Hello!
Welcome to Hope For Film! Come participate in the discussion, and I encourage you to enter your email address in the sidebar and subscribe. It's free! And easy! If you have any suggestions on how to improve this website or suggestions for topics please don't hesitate to write in to any of the blogs.
You can also follow me on Twitter or Facebook.
(If you keep getting this message, you probably have cookies turned off.)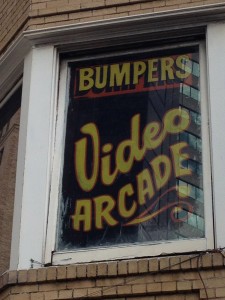 We were promised jet packs.  Evolution is too damn slow. We keep telling ourselves a change is going to come, but maybe it is already here.  What have you already come across that the rest of us maybe need to climb aboard in a big way? Could any of these be tomorrow's future today? 
Last year I wrote up a bit of future casting on film culture and business, but my predictions were more from the gut  and general observation than from what others were doing in the field.  Here are over ten additions based on things going on right now, or that those involved in the creations of the next next feel are inevitable.
[...]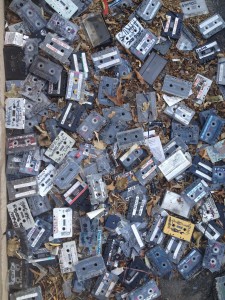 A creative life is a precarious thing.  Actions occur that could profoundly effect your ability to earn a living doing what you love.  We get blindsided again and again, sometimes not recognizing things until they are too late to alter them.  It's one of the reasons I have tried to meticulously track for you what are the good thing and bad things happening in indie film these days.  Yet, it seems to me we all need to do a better job of tracking them if we don't want to get trapped in a future we won't be part of..
My thought is that we should be able to define a series of issues in which we can put events, ideas, and articles into as they occur, helping each other stay on top of them. 
The first step is to define the issues.  That is what I am doing today . [...]
For awhile now, 99% of the films generated have essentially gone unseen. The film industry is finally waking up to this overall change.
Are we now prepared for the next step? And the appropriate one at that? [...]
If you didn't notice this is a new year.  It is also a new age.  My resolution is to help all filmmakers and members of the film industry to understand it.  Hopefully we can also all get started on adapting for this Age too.
This is
The Age of Access & Surplus
.
This is no longer the Age of Control & Shortages (that was last decade).
These times require New Rules & New Emphasis:
Discovery
Participation
Demystification
We need to conceive of both our creative and business practices in terms of how they incorporate these three elements.
When 45,000 films are made globally each year [...]
Thankfully, Taylor Hackford recognizes that the film industry needs to wise up and educate itself on piracy. He and I agree on that. And I think we agree on the goal of it all, but I suspect we have completely different approaches to solving the problem.  And that is where I am really concerned.  To solve it, Hackford seems willing to sacrifice greater principles in the service of business, and that is a shame.  I hope I am wrong.
Mr. Hackford, president of the DGA, was recently speaking at the Content Protection Summit and Variety reported on it. Reading the article I remain unclear as to what Hackford's point is about piracy beyond that it is bad and we need to make it a real concern of the industry. He seems to be saying that if we want to protect our content, we have to be willing to give up on a free and open internet. He claims groups like Public Knowledge and Free Press as enemies. Shutting down a free and open internet is not the path to solving the piracy problem; it is the path to a closed society that favors a class or capital over access and opportunity — and that is the antithesis of what we need to do.
We can not create a system that favors the powerful, the connected, or the well capitalized. [...]
Today's guest post is by John S. Johnson.  The Harmony Institute, a research group that John runs, is offering a free new guide to help combat the Telecom's tales in their efforts to end net neutrality.  Here he explains a bit of the why and wherefore you need to download it (for free!) and read it NOW.
In 2010 it's easy to forget how profoundly the Internet has revolutionized the way we communicate, interact and access information. When you logged on this morning to check your email, bank statement, or local news you may not have noticed that there are very few limits placed on the sites and services you have access to. While some people must crash the couch of their best friend to catch the latest HBO release, since he's subscribed to all premium cable channels while they're still stuck with rabbit ears on their TV, no one has an edge over anyone else when it comes to what we can access on the Internet.
Yet this principle of net neutrality that allows all sites, services and applications on the Internet to have equal access to consumers, and vice versa, is being fundamentally threatened. Today the Federal Communications Commission (FCC) is looking to revise rules that have kept Internet Service Providers (ISPs) at bay for decades. These companies, like AT&T, Comcast, Time Warner and Verizon, would love to become the gatekeepers of the Internet, reserving preferential bandwidth for those sites and services that make them the most money.
And I can guarantee you HopeForFilm is not one of those sites. [...]
I got hipped to this by MovieCityNews.  I had not read John Battelle before, but in his broadside he sums up what he doesn't like about the iPad and he sums up our current situation pretty damn well:
Media traditionally has gained its profits by owning distribution. Cable carriage, network airwaves, newsstand distribution and printing presses: all very expensive, so once you employ enough capital to gain them, it's damn hard to get knocked out.

The web changed all that and promised that economics in the media business would be driven by content and intent: the best content will win, driven by the declared intent of consumers who find it and share it. Search+Social was the biggest wave to hit media since the printing press. And the open technology to make better and better experiences has been on a ten year tear: blogging software, Flash, Ajax, HTML 5, Android, and more and more coming.
Read the rest of the article here.  I look forward to reading more of him in the days ahead.
We are in a battle where the hope and promise offered by a free and open internet is challenged by the traditional drive for total control by excessive capital.Tweet