X
Looks like you are a new visitor to this site. Hello!
Welcome to Hope For Film! Come participate in the discussion, and I encourage you to enter your email address in the sidebar and subscribe. It's free! And easy! If you have any suggestions on how to improve this website or suggestions for topics please don't hesitate to write in to any of the blogs.
You can also follow me on Twitter or Facebook.
(If you keep getting this message, you probably have cookies turned off.)
A lot has gone on in 2014. Our world continues to change rapidly. It no longer will be what it once was and we have to move on from it. IMHO, few have a handle on where it is all heading. All the more reason why you should want to dig in deep and explore.  All the more reason why we need filters and curators to point us in one direction or the other.  All the more reason we need someone to approach it as a business, and stop relying on those who feel forced to do it as a hobby.
Here's my quick survey on the year in film biz that was, as told by the articles that resonated for me (or at least ten of the subjects). Many thanks to my friends who helped pull this together by recommending reads along the way. [...]
Copyright law, net neutrality, media consolidation, fair use, antitrust, DMCA — you have to not just know these, but know how you can influence the rules that influence you. Ultimately, it's not just the laws that set the rules; it's also the technology.  The good news is that history has shown that the community, particularly when they find the right leaders, can truly make change happen.
This episode of ReInvent Hollywood has it all:
[...]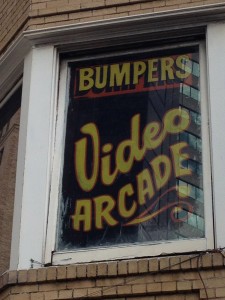 We were promised jet packs.  Evolution is too damn slow. We keep telling ourselves a change is going to come, but maybe it is already here.  What have you already come across that the rest of us maybe need to climb aboard in a big way? Could any of these be tomorrow's future today? 
Last year I wrote up a bit of future casting on film culture and business, but my predictions were more from the gut  and general observation than from what others were doing in the field.  Here are over ten additions based on things going on right now, or that those involved in the creations of the next next feel are inevitable.
[...]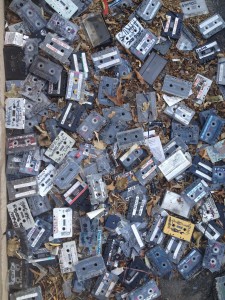 A creative life is a precarious thing.  Actions occur that could profoundly effect your ability to earn a living doing what you love.  We get blindsided again and again, sometimes not recognizing things until they are too late to alter them.  It's one of the reasons I have tried to meticulously track for you what are the good thing and bad things happening in indie film these days.  Yet, it seems to me we all need to do a better job of tracking them if we don't want to get trapped in a future we won't be part of..
My thought is that we should be able to define a series of issues in which we can put events, ideas, and articles into as they occur, helping each other stay on top of them. 
The first step is to define the issues.  That is what I am doing today . [...]
For awhile now, 99% of the films generated have essentially gone unseen. The film industry is finally waking up to this overall change.
Are we now prepared for the next step? And the appropriate one at that? [...]