X
Looks like you are a new visitor to this site. Hello!
Welcome to Hope For Film! Come participate in the discussion, and I encourage you to enter your email address in the sidebar and subscribe. It's free! And easy! If you have any suggestions on how to improve this website or suggestions for topics please don't hesitate to write in to any of the blogs.
You can also follow me on Twitter or Facebook.
(If you keep getting this message, you probably have cookies turned off.)
As the democratization of film has made it possible for just about anyone to make a film, it has conversely made it more difficult for the individual filmmaker and his or her films to stand out. Online content platforms now offer a hundred times more films in their catalogs then the films cataloged by IMDb from the inception of film (1,764,727 titles as of 14 Jan 2011). So despite assertions to the contrary, branding is more important than ever.
Filmmakers Are Brands, Their Films Are Products Though difficult for some in a creative pursuit to accept, in the words of Moonstruck (1987): "Snap out of it!" The music world has brands Madonna Louise Ciccone and Joanne Angelina Germanotta, known by their much more memorable brand names, Madonna and Lady Gaga. [...]
As the manager of a group of 10,000 producers, directors and associated industry professionals, one can't help but notice certain fallacies coming up on a recurring basis. So I'd like to briefly consider the question, what are some of the principal reasons fledgling independent filmmakers fail?
1. BUILDING IT ISN'T ENOUGH While a struggling artist can get by with little more than a canvas or guitar, film requires an enormous investment of time, money and many. "Build it and they will come" just isn't enough; it's perhaps the easy part.
Making films is akin to launching a new product. Statistics show that most fail. "All we need is money" isn't the answer. It requires a marketing plan. [...]
By Charles Peirce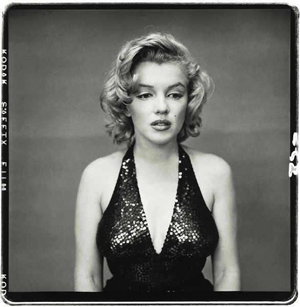 Casting is one of the obvious essentials of any film, and like all aspects of the process worth examining: the assumptions that define it and the possibilities of how it might be used to best advantage. Casting's key place comes in financing, where attaching the right star allows raising money based on their monetary value to specific regions or demographics. Enough attached stars offer the promise of pre-sales in distribution, and enough pre-sales can then determine a base budget. This would seem to follow the simple logic of a star's popularity guaranteeing viewers, a shortcut in the task of finding an audience. [...]
Previously: $45 Billion by 2018
At Kinonation we talk to dozens of filmmakers every week, and often discuss myths about Video-on-Demand. Here's my top ten…
1. Myth: Every VOD outlet will accept my film.
Reality: Most outlets select or decline films at their discretion and rarely give reasons for a "NO" decision. In the USA, only Amazon and Google Play accept all films. (Amazon is limited to Amazon Instant Video. Amazon Prime will typically reject films that contain drug use, sex, nudity, violence, etc.)
2. Myth: Theatrical creative will work for VOD [...]