X
Looks like you are a new visitor to this site. Hello!
Welcome to Hope For Film! Come participate in the discussion, and I encourage you to enter your email address in the sidebar and subscribe. It's free! And easy! If you have any suggestions on how to improve this website or suggestions for topics please don't hesitate to write in to any of the blogs.
You can also follow me on Twitter or Facebook.
(If you keep getting this message, you probably have cookies turned off.)
None of us would ever get anywhere if our friends didn't look out for us.  Our lives are not of our own making.
Milton Berle said "If opportunity does not knock, build a door."  But the reality is you need some tools to be able to build; your bare hands won't suffice.  Certain tasks too really are to big to tackle on your own. Someone sometimes has to hand you that hammer.  Fortunately, I have had some generous people in my life, who have helped me to connect the dots.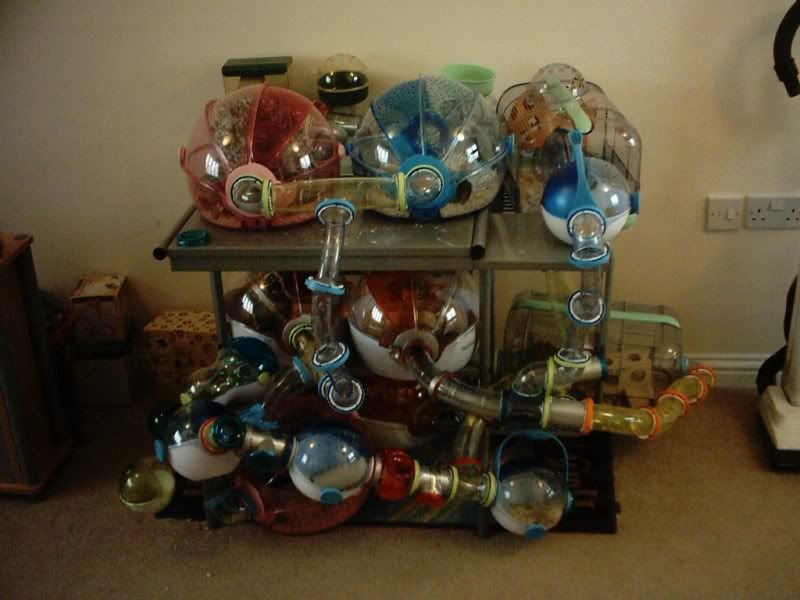 This is a time for giving thanks. Perspective comes with offering gratitude.  We need to be reminded of our good fortune.  We did not make it on our own.  Our lives are complicated habitrails, where others build our ramps, rooms, and wonderballs.
I have hesititated in my life fearing that if I displayed thanks, I would inevitably make a mistake and leave people out.  Like me, this is a work-in-progress.  I will make a mistake.  I will leave people out. But we have gratefully left that analogue world of completion and perfection, and here in the land of digital, everything is constantly evolving.  We are free to fuck up. So….
Thanks (in alphabetical order by the introducer's first name):
Ann Goulder put me in touch with [...]
I don't think we can get a clearer marker that times have fully changed in the Film Biz than James Schamus leaving Focus Features.  And this is a curve that is not in a positive direction.
With his bow tie no longer the Focus brand, we can firmly say that the corporate suits see no business in art. James made money from beauty, found gold by reaching higher, [...]
Chris Dorr's recent post on MoviePass helped me recognize the world as it truly is today.  It wasn't MoviePass that I needed to recognize.  It was that the same thing that allowed Independent Film to flourish is the same thing that is now spurring on innovation everywhere.  Once filmmakers stopped asking for permission to tell their stories, the floodgates opened to a far more diverse approach to culture generation.  To the powers that be the end of permission looks like anarchy, but to the leaders to come, this is the stepping stone to necessary change.  And we are seeing that now. [...]
My former business partner and a regular collaborator of mine — both good friends — will be speaking live at Independent Film Week in 30 minutes at 4P EST. They know as much as anyone on the past & present of indie film;  maybe they can see the future too.  You can watch it live for free on [...]
Yes, it is true.  Good Machine is back.  But in a new and improved form.  Perhaps we should have done a press release, but I thought I should do it here instead.  Press releases are so yesterday.
If you went to Sundance, perhaps you noticed the secret stealth return of our so-called 90′s powerhouse.  Or if you were at the Golden Globes, it must have caught your eye.  Hell, even if you just watched the Golden Globes.  If you missed all that, certainly by perusing the Oscar noms, something should have caused a bit of stir.  I've been waiting for some sharp newshound to break with the story, but nope.  So here's the real buzz… [...]
The NYTimes Sunday Magazine has a must-read article on my former Good Machine partner James Schamus. The author, Carlo Rotello, does a thorough job on the difficult task of capturing most of the complexity that makes James someone that is fun to collaborate with: he is not easily defined, has many interests (sometimes conflicting), and enjoys deeply both the process and the product.  People so often look for people they get along with to collaborate with; I think that is is mistake.  Harmony may work in other types of relationships, but in a creative one, it is a formula for mediocrity.   If you truly care about the end result of your work, you should look for someone you enjoy arguing with to partner with.
Rotello sums up our Good Machine partnership by defining David Linde as the business mind, Schamus the intellectual, and me "Hope, an advocate of radically decentralized media democracy, was the revolutionary;".  I like how that sounds, but what really worked at Good Machine, and in other creative relationships, is when people can argue clearly and without ego for what they feel will make a story work best.  Trust is the next most required ingredient in a successful partnership, quickly followed by a willingness to accept that you may not be right (that non-ego thing again). [...]