X
Looks like you are a new visitor to this site. Hello!
Welcome to Hope For Film! Come participate in the discussion, and I encourage you to enter your email address in the sidebar and subscribe. It's free! And easy! If you have any suggestions on how to improve this website or suggestions for topics please don't hesitate to write in to any of the blogs.
You can also follow me on Twitter or Facebook.
(If you keep getting this message, you probably have cookies turned off.)
Previously: $45 Billion by 2018
At Kinonation we talk to dozens of filmmakers every week, and often discuss myths about Video-on-Demand. Here's my top ten…
1. Myth: Every VOD outlet will accept my film.
Reality: Most outlets select or decline films at their discretion and rarely give reasons for a "NO" decision. In the USA, only Amazon and Google Play accept all films. (Amazon is limited to Amazon Instant Video. Amazon Prime will typically reject films that contain drug use, sex, nudity, violence, etc.)
2. Myth: Theatrical creative will work for VOD [...]
By Charles Peirce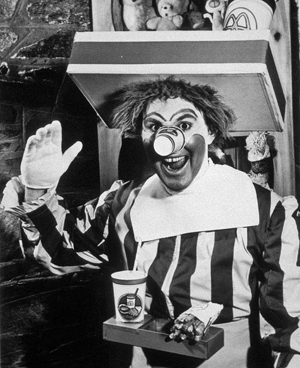 Originating in the thinking of Plato but finding its modern applications from the work of Carl Jung, Archetype Theory is a way of looking at and defining the world that has numerous uses, particularly in marketing and storytelling. At the least, Archetype Theory gives a structural thematic underpinning to organize ideas around. At the greatest, Archetype Theory might allow a primal, subconscious form of resonance and communication with audiences — speaking to them beyond the limits of language. [...]
By Reid Rosefelt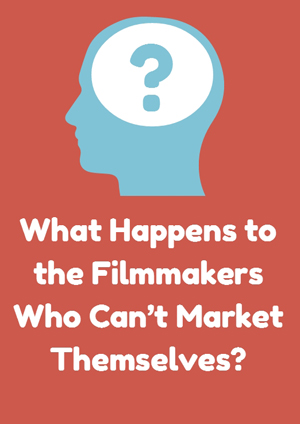 Making a great movie is hard. Marketing a movie might be even harder.   There are many good movies every year, but there are far fewer well-marketed ones.  The list of people (and studios) who market films successfully year after year is a very elite club.
When I began working as a publicist, most American filmmakers weren't expected to be able to promote his or her own work.  Nowadays every filmmaker is expected to be able to shoulder that burden.
How scary this must be for filmmakers. [...]
By Alexia Anastasio
In January, 2014, The Wrap's Tim Molloy asked a panel including Lena Dunham, HBO's Girls executive producers Jenni Konner and Judd Apatow why there was so much nudity on the show. Yes, 2014.
"It's because it's a realistic expression of what it's like to be alive," explained Dunham. For many indie filmmakers, especially females who also star in their projects, it can be a trap.
While it may seem bizarre to keep having this conversation of why nudity is used, we should really be talking about when nudity is used and how it can be an effective storytelling tool. [...]
By Lindsay Blair Goeldner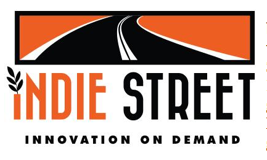 Previously: Sundance 2014 — a Microcosm of a Greater Divides

At Indie Street we are holding on to all hope that the interpersonal human elements of storytelling will never fade away into obsoleteness.  The following piece comes from one of Indie Street's own curators.  While she is not programming a film festival or being one of the coolest computer programming chicks in the game, Lindsay finds time to work at one of the last Indie Video Rental Stores in Canada.  Who better to get a street level breakdown about the effects of technology on film consumer's behavior…Enjoy!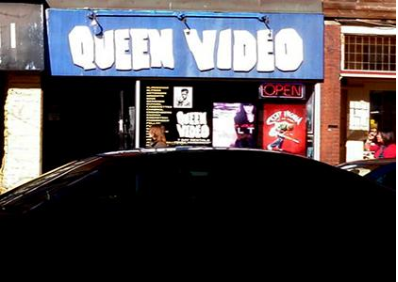 The death of the indie video store is imminent. At least that's what everyone tells me. Working as a video store clerk in one of a handful of stores (Queen Video) in Toronto is both a blessing and a burden. While the job remains interesting, I'm continually receiving remarks about how great it is that we're still open. In the wake of the Blockbuster collapse, the independent video store flourished. Business seemed better than usual around late 2011 when the last Blockbusters were closing down in Canada. At that point in time, Netflix had already arrived, and streaming was still popular, but for some reason many people did not want to let go of the video store experience. [...]