X
Looks like you are a new visitor to this site. Hello!
Welcome to Hope For Film! Come participate in the discussion, and I encourage you to enter your email address in the sidebar and subscribe. It's free! And easy! If you have any suggestions on how to improve this website or suggestions for topics please don't hesitate to write in to any of the blogs.
You can also follow me on Twitter or Facebook.
(If you keep getting this message, you probably have cookies turned off.)
By Matthew Helderman, & Luke Taylor

History of the film business & financial industries
The film business and financial industry have forever gone hand in hand — even though wide spread public knowledge long viewed a separation between the two structures for many years. Regardless of how far the business of Hollywood, the independent sectors and the newly emerging platform may seem, even in the earliest days of Studio production – financing still came from Wall Street. [...]
By Paul Osborne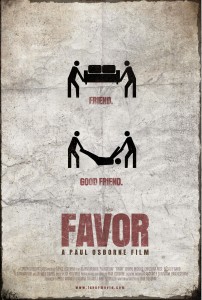 There's been a recent battle-cry within the independent film community – lead by folks like Ted Hope and Jon Reiss – urging us filmmakers to publish the revenue generated by our movies, specifically in regard to new forms of distribution.  Unlike the weekly box office reports of studio films, the actual figures for indies, particularly those using newer release methods such as Video-On-Demand, are hard to come by.  Without them, and subsequently without any way of determining the success or failure of specific releases, it makes perfecting and improving new avenues of distribution quite difficult.   How do you know what's working, and what's not, if you don't see the results? [...]
By Luke Taylor & Matthew Helderman

As every facet of the film industry has experienced, the digital era has drastically shifted the economics of how films are produced, marketed, and distributed. Camera technology has reached a level that provides filmmakers at any stage of their career the ability to produce content with the potential of landing a fruitful distribution deal as the world has witnessed with films such as
Beast of The Southern Wild
,
Like Crazy
,
Another Earth
, and
Martha Marcy May Marlene
– all produced at 1M or under and distributed theatrically through studios. 
The financial ease of production that has developed over the past decade has increased the volume of films produced on an annual basis from 2,000-8,000 – creating a financial ripple effect in the production industry as labor rates, rental rates, and talent salaries continue to decline. [...]
Ted's notes: Today begins the 3rd in our offerings of detailed glimpses at how filmmakers are now looking beyond themselves to find solutions for all of us (the others being the Kinonation and IndieStreet columns). I spoke with the BondIt team and was very impressed with what they are offering and the path they've taken to launch it.  We will all benefit and learn from their efforts. We can build it better together ( (and now ARE).
By Matthew Helderman & Luke Taylor

The shifting of the global economy in 2008 changed the film business in obvious ways — budgets were slashed across the board, distribution outlets faltered internationally and multi-national conglomerates that owned and operated studios no longer saw a viable risk in the intimate, quirky and character centric independent films of the 1990's and early 2000's.
As the recovering economy slowly progressed towards the "new economy", the film business saw smaller productions at the $500,000 and below range begin sprouting up intensely. From a few thousand films produced per year in the early 2000's to nearly eight thousand feature films produced in 2013 — there was a major increase in content creation and with it a slew of production issues. [...]
By Charles Peirce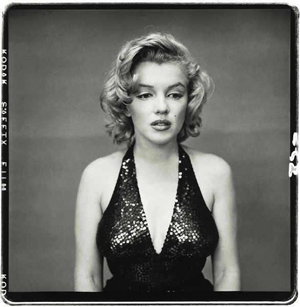 Casting is one of the obvious essentials of any film, and like all aspects of the process worth examining: the assumptions that define it and the possibilities of how it might be used to best advantage. Casting's key place comes in financing, where attaching the right star allows raising money based on their monetary value to specific regions or demographics. Enough attached stars offer the promise of pre-sales in distribution, and enough pre-sales can then determine a base budget. This would seem to follow the simple logic of a star's popularity guaranteeing viewers, a shortcut in the task of finding an audience. [...]
 By Charles Peirce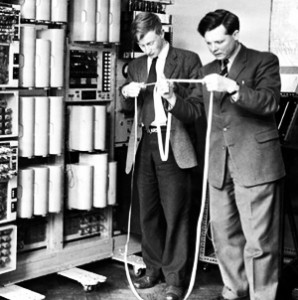 There's a certain watercooler betting-pool mentality that accompanies the box office results of movies, as though their success were completely encapsulated in a single opening weekend's results. This despite the fact that everybody knows Hollywood accounting is particularly slippery, that budgets never reveal the accompanying marketing costs of films, that foreign market revenue is increasingly important to the success of many films, and that ancillarly sales can be a primary rather than secondary revenue stream. Nonetheless, we seem to equate box office numbers with whether a film worked, whether it's worth anyone's time, and whether it's going to ruin somebody's career or save it. [...]
by Andrew Einspruch
Filmmaker Andrew Einspruch attended Screen Forever 2013, the conference of Screen Producers Australia, this past year and wrote a series of articles for the event, which he's kindly allowing us to reprint here. These articles originally appeared in Screen Hub, the daily online newspaper for Australian film and television professionals.
A session at Screen Forever looked at some of the ins and outs of financing a feature film with some amount of money from the USA. Andrew Einspruch reports that success factors range from making sure the Aussie elements of the project work to developing credibility as a producer.
One of the key differences between making a film with a USA-based company versus, say, a Canadian, British or French firm, is there is no official co-production treaty. In fact, co-pro treaties are in place specifically to counter the might of Hollywood.
Even so, plenty of Australian productions have a USA component, and the lack of official co-pros simply means the deals have to stack up on some other basis. These elements were explored in a session called "Working with the USA: the Eagle and the Kangaroo", moderated by lawyer Craig Emanuel of Loeb & Loeb, and which brought together producer Tony Ginane of FG film Productions, sales agent Clay Epstein of Arclight Films, distributor and EP Greg Coote of Larrikin and China Lion, and Tracey Vieira, representing Ausfilm.
The bad news is that the USA remains difficult terrain. It is still very hard to pre-sell North American rights, and the trend with studios (as reported previously) is they are making fewer, more expensive, mostly tentpole films. This, in turn, puts pressure on North American distribution, and forces projects to get financed without it. [...]