X
Looks like you are a new visitor to this site. Hello!
Welcome to Hope For Film! Come participate in the discussion, and I encourage you to enter your email address in the sidebar and subscribe. It's free! And easy! If you have any suggestions on how to improve this website or suggestions for topics please don't hesitate to write in to any of the blogs.
You can also follow me on Twitter or Facebook.
(If you keep getting this message, you probably have cookies turned off.)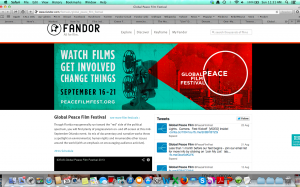 Film festivals have done an incredible job aggregating their local film loving communities.  They have invested years into becoming trusted curatorial brands to that local audience. Yet festivals have many challenges — and I witnessed this first hand last year when I ran the San Francisco Film Society.
Most festivals have very limited bandwidth. They are committed to running their successful legacy programs.  Even when they have experienced attendance drops or limited growth, they find it challenging to launch new programs and revenue streams for fear that their historic offerings might suffer.  They can barely do all that currently do, let alone increase their capacity. Every non-profit suffers from financial limits, often operating with next to no cash reserves. How can they change with the times or expand their offerings? [...]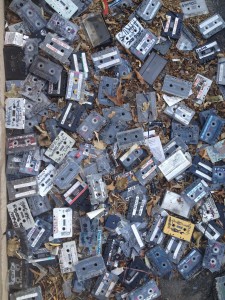 A creative life is a precarious thing.  Actions occur that could profoundly effect your ability to earn a living doing what you love.  We get blindsided again and again, sometimes not recognizing things until they are too late to alter them.  It's one of the reasons I have tried to meticulously track for you what are the good thing and bad things happening in indie film these days.  Yet, it seems to me we all need to do a better job of tracking them if we don't want to get trapped in a future we won't be part of..
My thought is that we should be able to define a series of issues in which we can put events, ideas, and articles into as they occur, helping each other stay on top of them. 
The first step is to define the issues.  That is what I am doing today . [...]
THE FILM-PROGAMMING NETWORK WILL PRESENT FOUR $1000 GRANTS PER YEAR TO FUND INNOVATIVE MICRO-BUDGET FILM FESTIVALS.
OFFICIAL PRESS RELEASE – Simple Machine launched last spring as an online film marketplace, enabling programmers to find and book quality festival films for events of all kinds. Now, the programming network continues to push the boundaries of film exhibition by offering $1000 to anyone interested in throwing a small, innovative film festival. [...]
Film preservation is a difficult thing. And it has gotten more difficult. But it could be made easier.  Like many things, although there is not yet an app for that, there is a simple fix.
If you are reading this now, I am going to assume you know about the "digital dilemma" and recognize that we probably are going to lose a great deal of the films that have been created over the last decade.   [...]
I do my best to answer that, address the power of film, and share my favorite film experiences.  Give it a listen here: [...]
By Kellie Ann Benz
Okay, I'll admit it. I think 'Jersey Shore' offered some of the best life lessons. I'm not too cool to reveal that I gleaned much from the leg-humping silverbacks who F-bombed their way into obscurity on that cautionary tale of a show.
Replace, if you will, their onenightstandpad with a film festival party, and you can see how they offered all of us a first rate how-NOT-to for which should be grateful. 
I cite their example as a sobering reminder for everyone packing for their first film festival.
First, the good news. Film festivals are wicked wild fun.  Truly.
Festival attendees are some of the most electric creatives you'll ever meet – and when actors or actresses are in attendance, some of the most beautiful humans you'll ever see with your own eyeballs – film festivals offer a throwback to Dominick Dunne-esque invitation only cocktail parties.  At the best international festivals, the ribald wits congregate as safe harbour from a cruel, cruel world that only understands their stories when told in a linear three act structure.  At the discovery-zone of regional indie festivals, you can feel welcomed into an exclusive club where only the cinematic smarty-pants go.
For the chosen ones with films competing, a film festival is [...]