X
Looks like you are a new visitor to this site. Hello!
Welcome to Hope For Film! Come participate in the discussion, and I encourage you to enter your email address in the sidebar and subscribe. It's free! And easy! If you have any suggestions on how to improve this website or suggestions for topics please don't hesitate to write in to any of the blogs.
You can also follow me on Twitter or Facebook.
(If you keep getting this message, you probably have cookies turned off.)
By Beanie Barnes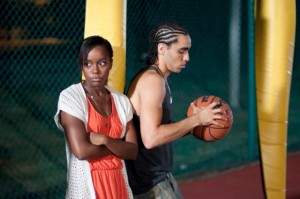 As tough as failure may be, something good can come of it – an opportunity for improvement.  There is a stigma and shame that tends to come with failure, so much so that people rarely accept "failure" as an actual reason for failure.  We often bury failure and, along with it, any opportunity to learn and grow from examining it.
Failure is cumulative.  Just as success can breed more success, failure can breed more failure.  Which is why it is so important to learn from it.  That's why, as noted in my previous article, I'm providing details about my failed effort as a first time distributor, working on the film, FOUR. [...]
By Paul Osborne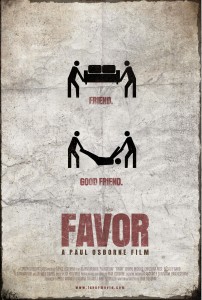 There's been a recent battle-cry within the independent film community – lead by folks like Ted Hope and Jon Reiss – urging us filmmakers to publish the revenue generated by our movies, specifically in regard to new forms of distribution.  Unlike the weekly box office reports of studio films, the actual figures for indies, particularly those using newer release methods such as Video-On-Demand, are hard to come by.  Without them, and subsequently without any way of determining the success or failure of specific releases, it makes perfecting and improving new avenues of distribution quite difficult.   How do you know what's working, and what's not, if you don't see the results? [...]
Previously: $45 Billion by 2018
At Kinonation we talk to dozens of filmmakers every week, and often discuss myths about Video-on-Demand. Here's my top ten…
1. Myth: Every VOD outlet will accept my film.
Reality: Most outlets select or decline films at their discretion and rarely give reasons for a "NO" decision. In the USA, only Amazon and Google Play accept all films. (Amazon is limited to Amazon Instant Video. Amazon Prime will typically reject films that contain drug use, sex, nudity, violence, etc.)
2. Myth: Theatrical creative will work for VOD [...]
By Sheri Candler
Originally published on www.thefilmcollaborative.org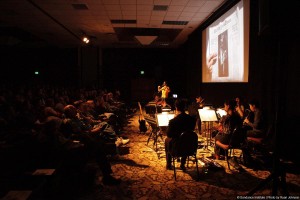 There is a lot of talk in independent film circles about the need to "eventize" the cinematic experience. The thought is that audiences are increasingly satisfied with viewing films and other video material on their private devices whenever their schedule permits and the need to leave the house to go to a separate place to watch is becoming an outdated notion, especially for younger audiences. But making your work an event that can only be experienced in a live setting is something few creators are exploring at the moment. Sure, some filmmakers and distributors are adding live Q&As with the director or cast, sometimes in person and sometimes via Skype; discussion panels with local organizations are often included with documentary screenings; and sometimes live musical performances are included featuring the musicians on the film's soundtrack, but what about work that can ONLY be enjoyed as a live experience? Work that will never appear on DVD or digital outlets? Not only is there an artistic reason for creating such work, but there can be a business reason as well.
In reading a New York Times piece entitled "The one filmmaker who doesn't want a distribution deal"  about the Sundance premiere of Sam Green's live documentary The Measure of All Things, I was curious to find out why a filmmaker would say he never plans for this work to show on streaming outlets like Netflix, only as a live event piece. I contacted Sam Green and he was kind enough to share his thoughts about why he likes creating for and participating with the audience of his work and why the economics of this form could be much more lucrative for documentary filmmakers. [...]
By Jon Raymond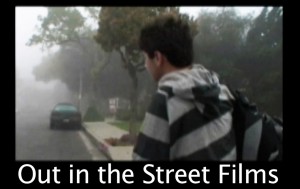 You're an indie filmmaker. You can get by with relatively inexpensive equipment, cast and crew and make movies. I made a short a few years ago for $3K, just for camera, sound, and editing software. Then I used the same stuff to do another one for the cost of feeding the cast and crew, about $500. A few years later I made a feature doc for $3K with some new HD stuff. But you don't need a cast or crew for docs. All you need is a camera, editing software, and great events to attend. However, if you do want a cast and crew, and you don't happen to know film school buddies willing to work for free, you really have to pay them, and you may need locations, props, and so on. So we see budgets more likely starting at $50K to $500K for first time feature director narratives. [...]
By Jon Raymond
Ted Hope posted about the poor state of indie film distribution, his frustration with deals that pay out so little that screw indie producers, and how he's decided to stop producing. This marks a turning point. I had to respond with this comment:
The main reason indie films have distribution problems has to do with compulsive behavior to take whatever deal you can get. [Distributor-Sales Agent] Lists are good, if they are vetted. There are a lot of unscrupulous players out there. And even with good distributors and sales agents, you have to hold out for the terms you want.

If indie filmmakers keep signing all rights deals, then that becomes the norm. If we give distributors 20% off the gross, or add P&A expenses first, then that becomes the norm. These things kill independent film.

I'm pretty sure that in any other industry, the manufacturer is paid a wholesale price for product. If it's not all sold there may be some return. But you don't see retail outlets deducting advertising costs from sales or taking 20% off the remainder sales gross before the manufacturer sees a dime. No manufacturer would agree to those terms. Why do we?
I'm pissed that the guy who produced 21 Grams doesn't want to produce more films, and because I think it's the fault of most indie filmmakers who take bad deals.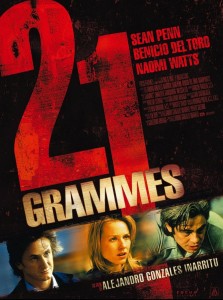 Every time a producer signs an all rights deal without a six month performance agreement, or with a back-end 20/80 split after unaccountable P&A (publicity and adverting), they are hurting all of our chances to make a sustainable living with film. Maybe filmmakers need more education. [...]