X
Looks like you are a new visitor to this site. Hello!
Welcome to Hope For Film! Come participate in the discussion, and I encourage you to enter your email address in the sidebar and subscribe. It's free! And easy! If you have any suggestions on how to improve this website or suggestions for topics please don't hesitate to write in to any of the blogs.
You can also follow me on Twitter or Facebook.
(If you keep getting this message, you probably have cookies turned off.)
Note: If you'd like to share this article, this is the short link: http://bit.ly/FilmBizRealities
On May 2nd, 2013, I launched the A2E (Artist To Entrepreneur) program at the San Francisco Film Society with OnRamp (The Direct Distribution Lab).  This is a pilot lab of a pilot program designed to give filmmakers the necessary entrepreneurial skills to achieve a sustainable creative life amidst this changing paradigm.  We will be working out some bugs but I hope to launch the second iteration as soon as possible (but to do so requires some support, both financial and otherwise, so if you know anyone or any organization that might be interested in advancing film culture and enterprise, please do send them my way!).
As part of the lab, we have a first day of big ideas and case studies that hopefully will give the participants the foundation for a design for living and thriving on their art.  As part of that I have prepared three brief lectures focused on what every filmmaker needs to recognize about the business, the culture, and their practice if they want to have a sustainable creative life.  Split between the three categories, I came up with fifty things you should know.  I will provide them to you over the next week or two, but I wish you all could have been there.   It's always different when you are in the room.
Today, I will unleash what I think it is necessary to recognize about our industry if you are a filmmaker looking to survive from the work you generate.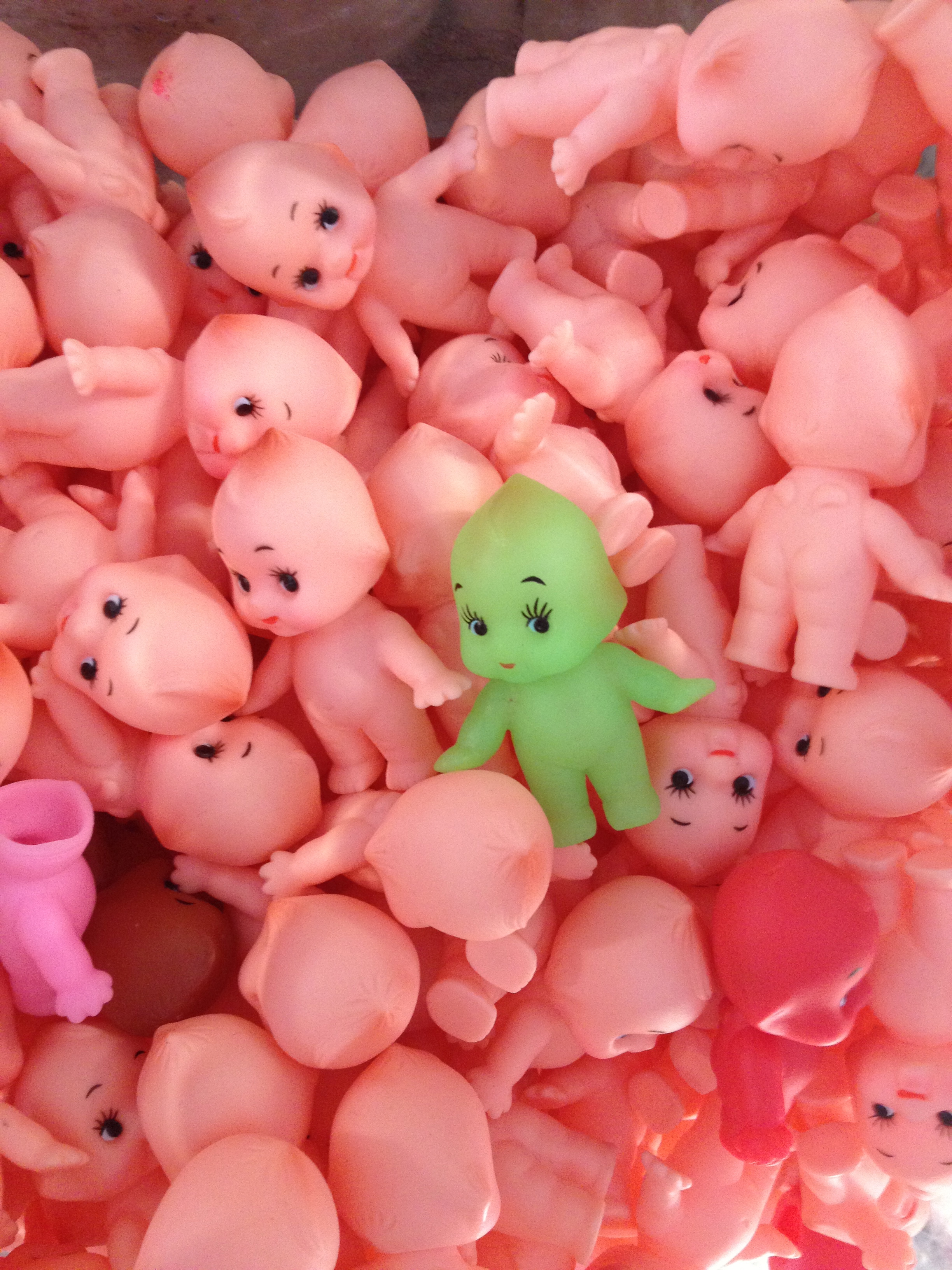 WARNING: taking any of these points out of context, could create unnecessary fear or depression. If you want to [...]
By Jeffrey Winter
2012 was a profound and often painful year in terms of the rapid technological change impacting the delivery and exhibition of independent film.
2012 was the year we wrapped our heads around the idea that there are virtually no more 35mm projectors in theatrical multiplexes, and that the Digital Cinema Package (DCP) has taken its throne as king – right alongside its wicked little stepchild, the BluRay.
2012 was the year it became clear that the delivery and exhibition formats we've been relying on for the last few years (especially HDCAMs) are no longer sufficient, and that in order to keep pace with the marketplace, we must now embrace the next round of digital evolution.
There are many filmmakers who will now want to stop reading, thinking "ughh, techie-nerd speak, that's for my editor and post-supervisor to worry about." You may believe you are first and foremost an artist and a storyteller, but in today's world your paintbrushes are digital capturing devices, and your canvas is the wide array of digital delivery systems available to you. To shield yourself from the reality of how technological change will affect your final product is to face sobering and expensive complications later that will dramatically impact your ability to exhibit your film in today's venues (including film festivals, theatres, and other public screening venues), as well as meet the needs of distributors and platforms worldwide. [...]
You are in, and now you have all sorts of wonderful problems — the kind most filmmakers wish they could enjoy.  You know, you have to do all the things you have to do for a film festival.  I have tried to collect the various blog posts I have written or have found written by others that will really prepare you.  There's a lot more to be written.  But this is a good start: [...]
Doesn't it bug you how everyone knows the world has changed but so few folks do anything about it?  Or even worse, how whole industries choose to ignore the realities of today.  We call something the the way it is, because THEY say it is, not because it actually is.  Instead of moaning about it though, I find it heartening when some adjustments occur, bringing us closer to reality, even when it is not my community doing the readjustment.  Each step closer to the reality gives me hope.
My twelve year old boy likes to point out that curses are curses only because we call them curses.  Well, what we call success is only success because of how we define it.  I do think we have to get far beyond money as the basis of most achievement, but all that aside, even in the revenue reporting we've got a lot of ground to cover.
I was pleasantly surprised to see that The Music Biz's paper of record, Billboard, has changed the way that they determine chart toppers, adding in digital download sales and streaming data.  Yes, this has it's share of problems too, but I do think it more accurately reflects how people consume music (but what do I know).  And I do wish something similar would occur in the Film Biz.
Imagine if we had VOD data and streaming data.  Wouldn't that show what people are really watching? [...]
Thankfully, Taylor Hackford recognizes that the film industry needs to wise up and educate itself on piracy. He and I agree on that. And I think we agree on the goal of it all, but I suspect we have completely different approaches to solving the problem.  And that is where I am really concerned.  To solve it, Hackford seems willing to sacrifice greater principles in the service of business, and that is a shame.  I hope I am wrong.
Mr. Hackford, president of the DGA, was recently speaking at the Content Protection Summit and Variety reported on it. Reading the article I remain unclear as to what Hackford's point is about piracy beyond that it is bad and we need to make it a real concern of the industry. He seems to be saying that if we want to protect our content, we have to be willing to give up on a free and open internet. He claims groups like Public Knowledge and Free Press as enemies. Shutting down a free and open internet is not the path to solving the piracy problem; it is the path to a closed society that favors a class or capital over access and opportunity — and that is the antithesis of what we need to do.
We can not create a system that favors the powerful, the connected, or the well capitalized. [...]
Guest post by Wendy Bernfeld, Managing Director, Rights Stuff
It's no surprise for producers and distributors, that revenues from traditional sources such as TV and DVD have generally been declining, along with minimum guarantees for international sales. Despite earlier disappointments, we have seen that the digital marketplace (web, mobile, IPTV/vod, etc) has now become a source of real revenue, although requiring careful attention to suitable platforms, 'windowing' and deal structuring.
Rights Stuff has spent the last decade dedicated particulary new media platforms , or traditional platforms expanding into new media dealings, as well as filmmakers/distributors/ content owners, helping them in content acquisition/licensing and maximising revenue streams. There are a wealth of opportunities arising from non-traditional/digital platform buyers and funding sources, outside the comfort zone of your usual buyers database . [...]
What do Filmmakers want from film markets and what they can realistically get?
"Discerning the difference between a film that can actually sell well enough to justify having a third party sales agent and going to markets vs a film that is best served by DIY methods that should be planned and employed BEFORE the film's first exhibition"
Guest post from Orly Ravid, Founder of The Film Collaborative (TFC)
We get questioned all the time by members and others about which markets should filmmakers attend and which sales agents should they go with. Having unrealistic expectations is dangerous. It sets people up to do nothing on their own but wait for some third party to make their dreams come true. [...]