X
Looks like you are a new visitor to this site. Hello!
Welcome to Hope For Film! Come participate in the discussion, and I encourage you to enter your email address in the sidebar and subscribe. It's free! And easy! If you have any suggestions on how to improve this website or suggestions for topics please don't hesitate to write in to any of the blogs.
You can also follow me on Twitter or Facebook.
(If you keep getting this message, you probably have cookies turned off.)
We live in an era of cultural abundance.  How does this change the way we engage and discover? How has it already done so?
When I moved to NYC I initially was overwhelmed by the options I had before me. A simple newspaper gave me a good heads up of the cornucopia of options on how to utilize my leisure time. I found solace in Woody Allen's line "In New York, you always know what you are missing."  As a kid from the boondocks, my teen years were rife with anxiety over FOMO. Arriving in NYC, I found a new calm. It no longer was a question of access. The choices were before me; there was no scarcity. And I could step out my door and be there in a blink. I knew I would never be bored in NYC. [...]
By Lindsay Blair Goeldner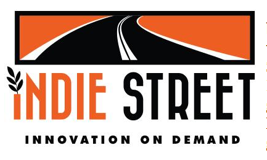 Previously: Sundance 2014 — a Microcosm of a Greater Divides

At Indie Street we are holding on to all hope that the interpersonal human elements of storytelling will never fade away into obsoleteness.  The following piece comes from one of Indie Street's own curators.  While she is not programming a film festival or being one of the coolest computer programming chicks in the game, Lindsay finds time to work at one of the last Indie Video Rental Stores in Canada.  Who better to get a street level breakdown about the effects of technology on film consumer's behavior…Enjoy!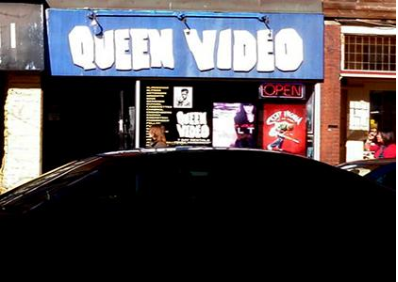 The death of the indie video store is imminent. At least that's what everyone tells me. Working as a video store clerk in one of a handful of stores (Queen Video) in Toronto is both a blessing and a burden. While the job remains interesting, I'm continually receiving remarks about how great it is that we're still open. In the wake of the Blockbuster collapse, the independent video store flourished. Business seemed better than usual around late 2011 when the last Blockbusters were closing down in Canada. At that point in time, Netflix had already arrived, and streaming was still popular, but for some reason many people did not want to let go of the video store experience. [...]
By Steven C. Beer
The state of the independent film business is a hot topic this week following the January 12 Manohla Dargis New York Times piece. The article cautions that an abundance of "lackluster, forgettable and just plain bad" films flooding New York City theaters distracts the entertainment media, overwhelms audiences and threatens to destroy the health of our "already fragile cinematic ecosystem".  As we head to Park City to attend the Sundance and Slamdance film festivals, Dargis urgently requests that distributors stop buying so many movies. She proposes that we focus on curation, not consumption.
While the article makes some good points, it also raises some critical questions about the condition of the American Independent Cinema. How many films should be produced and released in theaters and on other platforms (cable, internet, broadcast, DVD) each year? Is it possible to have too many films? [...]
Guest post by Sheri Candler.
In this second post, I want to focus on how to rehabilitate the film distribution entities so that they may continue to exist. I know what you are thinking "What's she on about? We're fine. We survived the latest shake out and are all the stronger for having less competition." I am here to tell you that is fallacy. The old ways of bringing films to market are fading fast and it is time to reinvent your business. I want to acknowledge my gurus Gerd Leonhard, Seth Godin and Clay Shirky (though he is more my go to guy on all things having to do with immersive storytelling and audience collaboration) for being a constant source of inspiration for me in looking toward the future of media.
When Ted announced on his Facebook page that he would take part in a panel discussion at the upcoming Woodstock Film Festival concerning the new distribution paradigms, I had to look at who would be involved in this discussion. What people and companies would be taking part who are practicing radically changed business models for film distribution? It was as I thought; none. I posted a link on his page (http://www.techdirt.com/articles/20100326/1452138737.shtml) asking all involved in the discussion to read it and then talk about how they see the new paradigms. I don't know if anyone did, but I did get a response from Dylan Marchetti from Variance Films explaining to me how his company functions to actively engage audiences for films they've booked in the theater. It was a lengthy exchange that resulted in my writing this post. I don't think he read the article before he spoke because the point of that piece was to inform on how businesses need to form ecosystems around their companies, not continue only to sell copies of the content they distribute. Distribution companies should not be focused on selling copies, either for viewing or for owning. They should be selling access, creating networks of devoted fans around their brand and developing customized experiences instead. In other words, selling things that cannot be copied. This means they must first gather and cultivate a community of engaged followers and then develop, acquire, produce, and source material with only these people in mind.
[...]