X
Looks like you are a new visitor to this site. Hello!
Welcome to Hope For Film! Come participate in the discussion, and I encourage you to enter your email address in the sidebar and subscribe. It's free! And easy! If you have any suggestions on how to improve this website or suggestions for topics please don't hesitate to write in to any of the blogs.
You can also follow me on Twitter or Facebook.
(If you keep getting this message, you probably have cookies turned off.)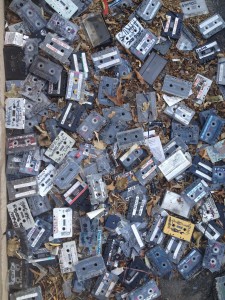 A creative life is a precarious thing.  Actions occur that could profoundly effect your ability to earn a living doing what you love.  We get blindsided again and again, sometimes not recognizing things until they are too late to alter them.  It's one of the reasons I have tried to meticulously track for you what are the good thing and bad things happening in indie film these days.  Yet, it seems to me we all need to do a better job of tracking them if we don't want to get trapped in a future we won't be part of..
My thought is that we should be able to define a series of issues in which we can put events, ideas, and articles into as they occur, helping each other stay on top of them. 
The first step is to define the issues.  That is what I am doing today . [...]
by Andrew Einspruch
Filmmaker Andrew Einspruch attended Screen Forever 2013, the conference of Screen Producers Australia, this past year and wrote a series of articles for the event, which he's kindly allowing us to reprint here. These articles originally appeared in Screen Hub, the daily online newspaper for Australian film and television professionals.
The world of content and culture is moving online. And search giant Google is in the driver's seat to know what the trends are. But the digital world unfolds in a fraught way for many creators. In the opening session of this year's Screen Forever conference, Derek Slater, Global Public Policy Manager, Google USA, gave a glimpse into this changing world, as viewed by the advertising behemoth. Andrew Einspruch reports.
100 hours.
That's how much content currently gets uploaded to YouTube every minute. That`s a week`s worth of viewing in less than two minutes, and a year`s worth in less than two hours. That`s the supply side.
On the demand side, six billion hours get watched every month, or just under an hour per person on the planet, whether they have an Internet connection or not. It is a staggering change to the world, especially when you consider that YouTube did not exist nine years ago.
Google USA`s Derek Slater, a self-confessed fan of the Australian show "Frontline," discussed this boom in creativity, and put it in the context of creators and money. Put simply, you have more content creators than ever before, and more ways for them to make money from all the connected consumers out there. He cited statistics that said digital music revenue was more than $5.6 billion in 2012, and that digital movies were nearly 30% of revenue in the US in 2012, up from 19% in 2011. Ebooks show a similar jump, with 457 million sold in 2012, up 43% from 2011.
It is still a developing market, but it represents a massive shift from the previous decade.
Slater also described Australia as a huge net exporter of video, with eight times as much Aussie video consumed off-shore than on-shore. Looked at differently, twice as much Australian content is consumed in the US than in Australia. From Slater`s perspective, it shows that local content is thriving, and contributing to a trade surplus in that category. [...]
"If there's one thing the file-sharing wars have taught us, it's that there's more profit in figuring out how to let honest people do the right thing than there is in chasing down cheapskates who don't want to pay up – especially when the anti-cheapskate measures make life miserable for the honest cits," so says Cory Doctorow, and he's come up with an interesting way to encourage fan merch of On Demand Objects (ODO), while making life simpler & better from those that inspire the action (generally the copyright holder).
Definitely read Cory's whole article, as it has great implications for filmmakers looking to extend their universe beyond a single product (i.e. film) or wanting to encourage collaboration among the community, but in a nutshell, Doctrow lays it out:
what if there was a mark that indicated that the creator hadn't endorsed a product, but was still splitting the take with the upstream licensor. For example, if you wanted to make your own 3D modelled action figures derived from one of my novels and offer them for sale, you wouldn't need to get my permission – you could just add the ''no endorsement'' mark to the product and send me a fixed percentage of the gross. Ideally, this would be a high percentage without being punitive, say 25%.

Here's how that could work: tens, hundreds or thousands of fans with interesting ideas for commercially adapting my works could create as many products as they could imagine and offer them for sale through i.Materialise or Shapeways. There's no cost – apart from time – associated with this step. No one has to guess how many of these products the market will demand and produce and warehouse them in anticipation of demand. Each product bears the ''no endorsement'' mark, which tells you, the buyer, that I haven't reviewed or approved of the product, and if it's tasteless or stupid or ugly, it's no reflection of my own ideas. This relieves me of the duty to bless or damn the enthusiastic creations of my fans.

But it also cuts me in for a piece of the action should a fan hit on a win. If your action figure hits the jackpot and generates lots of orders, I get paid, too. At any time, we have the option of renegotiating the deal: ''You're selling so many of these things, why don't we knock my take back to ten percent and see if we can't get more customers in the door?'' Setting the initial royalty high creates an incentive to come to me for a better deal for really successful projects.
The good folks over at Tribeca asked me to post on the NY State Film & TV Tax Credit debacle.  So I did and surprisingly I was able to come up with a few more things to say…
My gist is we all have to be a hell of a lot more vigilant about the issues that may effect us if we want to be able to earn a living working in this field.  I list out a starter course, but really the question is what can we go to dinner on?  And let me know what you think I left out.
Here's the menu:
Net Neutrality
—Our ability to access and distribute work and ideas, organize around it, is dependent on this core democratic principle.
Media Consolidation—The lack of an antitrust action has created an environment that is virtually impossible to compete in.
Labor Union Stability—The unrest of this year across the guilds has helped no one.
Copyright Law Revision—The rules are antiquated, protecting corporate interests over the creators, while limiting the audience's access to new art forms.
Copyright Protection—The blatant disregard for artists' rights across the Internet make a bad situation even worse.
Government Funding For The Arts (or lack thereof)—The only work artists can expect to be compensated for are the most blatantly commercial endeavors.
Social Network Rules—The Draconian control different networks exert over user content does not bode well for community hopes of sharing information and content.
Data Portability—Everyone's right to the information their work generates is a necessary principle if artists are ever going to have a direct relationship with their audiences.
Demystification of Distribution and Exhibition Practices—The last twenty years were about demystifying the production process, but there will be no true independence unless the cycle is made complete.
Exhibition Booking Policies and Practices Revision—Distributors require exhibitors to book on full weeks, restricting their ability to become true community centers, providing their audiences with what they want, when they want it.
New Blood Recruitment for Distribution and Exhibition—Since virtually all of the specialized distribution and exhibition entities are run by people who came of age in the days of pure theatrical exhibition, they yearn for a return to those days and are resistant to new practices.  Or are they?  
Ratings Structure—The current system is not applicable to the diverse work being made today.
Loss of Film Critics' Old Media Platforms—Our critics were our curators, letting audiences know what to see when, and now most have been fired. Where will our new curators be found? We've started HammerToNail to help audiences find the best in true indie American narrative work, but that's just the tip of the iceberg.
Filmmaker Re-education for this New Media Universe—Let's face it, we are all a bunch of Luddites. Until we recognize what tools are available and how to use them, we are depriving both ourselves and our audiences from the quality of work we all deserve.
Creation of Indie Film Promotional Portals—How can we see good work when we don't even know it exists?
Broadband Availability and Strength—America lags behind the rest of the developed world not just in terms of broadband penetration, but also in the quality and level of that broadband service.
Digital Film Archive—As more and more filmmakers move to a digital medium to both originate and finish that work, how will this work be preserved for future generations?
Indie Film History Archive—The history and process of how this work we are now creating will be remembered will be impossible without some joint effort to preserve it.
I was reading over an article on BBC News on the state of the music business.  
Film people never like comparisons between us and them (Music vs. Film), but I find them useful.  Film vets dismiss the comparison of Music vs. Film over a couple of issues: 1) cost of motion picture production; 2) cost of motion picture marketing; 3) cost of the product; and 4) length of time required to listen/watch.  You can hear a song in two minutes for free and have a complete experience.
I think dismissing the comparison often comes down to seeing the Film Biz as 100% Hollywood.  It's true that's where the money is made these days (outside of distinct national industries and genres), but we do have potential to develop a true alternative now — that is provided the internet can remain truly free and neutral.
In the BBC article, they cite a panel that took place between Jazz Summers, the manage of The Verve (and a proponent of artists' control of copyright) and Lyor Cohen, the head of Warner Music (and a proponent of corporate control).  Cohen stated the big money perspective:
"It's very important for us to own those rights if we are going to have an infrastructure around the world of thousands of people, if we're going to invest in new artists to create new music and promote and market it."
Cohen's perspective is also the Big Money Perspective on Film.  But here's where it's important to recognize the difference between Big Money Hollywood & Traditional Indie/Specialized on one hand and Truly Free Film culture on the other.  
Truly Free Film will be built on collective endeavor and an open source perspective on information and information sharing.  Those attitudes and subsequent action will build a new infrastructure that will allow Truly Free Film artists to earn a living.  The Truly Free Film Culture infrastructure will not be dependent on Mega-Corp investment.  
In a Truly Free Film Culture, there is no argument for anyone other than the artists owning their copyrights, or at least sharing in them with their investors.