X
Looks like you are a new visitor to this site. Hello!
Welcome to Hope For Film! Come participate in the discussion, and I encourage you to enter your email address in the sidebar and subscribe. It's free! And easy! If you have any suggestions on how to improve this website or suggestions for topics please don't hesitate to write in to any of the blogs.
You can also follow me on Twitter or Facebook.
(If you keep getting this message, you probably have cookies turned off.)
By John Root Stone 
Online video is exploding
The global market for online video is expected to grow to $37 billion by 2017. In April, according to Comscore, 182 million Americans – 83% of US Internet users – watched 38 billion videos online. This growth is fed by a vast and ever-growing supply of content that is original and archived, professional and amateur, and distributed across more platforms than anyone cares to remember.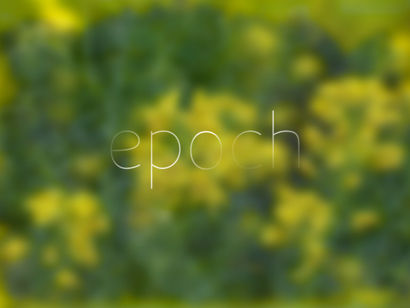 It's a challenge and an opportunity
For filmmakers, this growth and complex market mix makes it increasingly difficult to find useful and profitable distribution channels. The film distribution hierarchy of yesteryear is flatter than ever with first run premium content competing nearly side-by-side with user-generated content (UGC) for the audience's time. While this offers both challenges and opportunities to filmmakers, understanding how to take advantage of this new marketplace is anything but simple. [...]
By Greg Pak
I came up through independent film. Then I snagged a meeting with Marvel and spent most of the last eight years writing comic books. Now I've just completed an iPad app version of one of my graphic novels that combines elements of both comics and film. Here are a few thoughts about what inspired me as a filmmaker and comic book writer to plunge into the transmedia world of the "Vision Machine" app project and what I've learned.
Why "Vision Machine"?
A few years ago, Orlando Bagwell of the Ford Foundation approached me with the idea of creating a comic book that would help independent media makers imagine the technological, political, and social changes that will affect us over the next fifty years. As an indie filmmaker, sci fi guy, technology freak, and comic book creator, I was immediately hooked. What resulted was a 80 page sci fi thriller that follows three filmmaker friends as they confront the incredible potential and danger of the iEye, Sprout Computers' latest piece of revolutionary personal technology. The iEye allows users to instantly record anything they can see or imagine, then edit, add special effects, and share it with the world just by thinking about it. Our heroes plunge into a mind-blowing utopia of creativity… and then, of course, the other shoe drops.
With its emphasis on copyright, trademark, privacy, and surveillance, "Vision Machine" let me explore questions that I'm always thinking about as a filmmaker and a citizen of the digital world.
And then ITVS came along and let me take the project to a whole new level. [...]
Play Festival Films is an iPad App to digitally distribute exclusive and independent shorts and feature films across the world.
The following is taken from their press materials.
It used to behese films can only be watched at elite film festivals or through purchased DVDs. Play Festival Films elevates the existing digital distribution of your film by adding a new digital distribution channel on their platform and connecting filmmakers directly with their audience.
Check out the FREE iPad APP on iTunes
Further, you can enjoy and watch the free trailers, check the nominations and awards that each film earned at the various film festivals and read the biography and filmography of each film director. You can recommend the film to your friends by email from the APP itself. Each short film is offered at US$1.99. You can stream the film (using WiFi network connection) and/or download it to your iPad and watch the film anytime, anywhere. There is no expiration date for these films. Fans or film enthusiasts can watch upcoming free trailers and also interact with the film directors directly on Facebook.
Our special thanks to Sandrine F. Cassidy, Director of Festivals and Distribution at University of Southern California, School of Cinematic Arts for licensing the very good USC films for the worldwide digital distribution, exclusively on this APP. And thanks to the all the filmmakers on board and to the filmmaker, Michael Tringe, for selecting the good quality content and leading the communication efforts with all the filmmakers.
Mohit Mahajan, founder of 2wayTV said "On our platform, the independent filmmakers can build their worldwide target audience, monetize their digital content through electronic sell-through and get the feedback from their audience. Moving ahead, we will be adding at least one film each week and continue to grow our film catalog with only premium quality content, selected from the various film festivals around the world. In the coming weeks, we will be releasing the next version of the iPad APP with enhanced functionality and cool GUI interfaces."
Consumer Reviews
Passionate for Shorts
"Artistically interesting and amazing quality!"
"I was really impressed with the variety, artistic merit, and overall quality of these short films, many of which come from the best filmmakers at the top film school in the US, the University of Southern California. Also really appreciated being able to watch each trailer before I bought the film, and liked being able to sort according to so many categories. The film downloaded so quickly that I could watch instantly, and I even enjoyed sharing the films to some my friends sitting close by. I highly recommend it!"
About 2wayTV
Founded by Mohit Mahajan, 2wayTV is an international digital distributor of independent films. We license the digital films (exclusive digital sell-through via the APP only) and distribute them worldwide on the mobile devices such iPad and iPhone. Our "Play Festival Films" platform connects filmmakers directly with their target audience, monetizes their premium content and provides the analytics back to the filmmakers.
Website: www.2waytvllc.com
Founder's Profile: www.linkedin.com/mohitmah
Twitter: InteractiveTV, 2wayTV
Play Festival Films
Website: www.playfestivalsfilms.com
Facebook: www.facebook.com/pages/Play-Festival-Films
Twitter: www.twitter.com/playfestfilms
Tweet

I don't know about you, but I am pretty astounded by all the opportunities before us for Direct Distribution. If you recall, I have listed 32 different Platforms and Tools that filmmakers can now utilize. One such tool is the MoPix.
I am excited that the Truly Free Film Community is coming together to try inform each other of what works (or doesn't) in this plethora of riches. Today, one of the producers from the great experiment in both Free & Crowdfunding, The Tunnel, is here to tell you about the mobile & tablet App building tool MoPix. Ladies & Gentlemen, Enzo Tedeschi:
Distributing The Tunnel as an iPad app using MoPix.
In making and distributing The Tunnel, my co-producer Julian Harvey and I have broken a few traditions. In fact we kinda threw out the playbook, from crowdfunding by selling off the frames of the film, to direct-distributing as much as possible, as globally as possible, and as close to a day-and-date release as possible. Our theory was simple – if our audience could find our film simultaneously on as many platforms as we could muster, the film would have its best chance at success. And one global platform that seems to be growing in audience at a rapid rate is the iPad.
Pricing up the development of a custom mobile app in Australia was discouraging. At $10,000 – $20,000 AUD to get it done properly, that was simply not going to happen on our paltry budget.
We were only a few weeks out from release when we heard about MoPix – and we got excited. These guys had built a platform for iPad, iPhone, and Android that would enable us to create an app to distribute The Tunnel directly via the App Store.
Talking to Ryan Stoner at MoPix, we were able to get in during their beta stage, and in a matter of weeks we had a custom-branded app that did everything we needed it to. The Tunnel was now going to be the first Australian film ever to be , and we were going to be able to do it alongside our other release platforms.
The process from our end was actually quite painless, and involved cropping a few images to size and sending those and the video assets over to MoPix. An iPad app came out the other side.
The benefits for us seemed obvious – the film was presented in a very slick way, completely branded so that it felt like OUR product, not theirs, and we could circumvent the pain that just about every indie filmmaker knows – trying to get our film into the iTunes store. The feature set was simple, but had everything it needed to feature an equivalent to our DVD extras. It also let us add a really slick behind-the-scenes photo gallery, which gave us a point of difference from all the other avenues in which the film was available.
If you think about the marketing and distribution of your film in the long term – which we always try to – App updates also create a way for you to keep your audience active. Soon, we'll be updating the Tunnel app to include in-app purchases. This feature is great for two reasons. First, it enables us to keep selling content to our audience who have already purchased the app. Someone who has already put money on the table for your film is far more likely to keep buying, than someone who hasn't invested at all. Secondly, when we push out the update, the act of downloading it to see what features have been added creates another interaction with our audience. It's another small part of the ongoing conversation we've been having with our fans since the beginning – even before we had a film.
And while we're on the subject of marketing – another thing that an app can do for you brilliantly is combine your marketing and distribution into one.
For our next project, we'll be going back to MoPix to create an app that, unlike The Tunnel, is free to download. The audience will still need to buy the film in order to watch it, but we will create a free app with compelling media-rich content which basically serves as marketing material for the film, which will then be accessible via the in-app purchasing mechanism. Once again, if you can get your audience engaging with your 'brand' – your film – they are much more likely to part with their hard-earned.
I will say though, that being in the beta stage, it's not a perfect solution just yet. It would be cool to see some more platforms integrated, like logging into GetGlue while they are watching The Tunnel on their iPad. But knowing how switched on the guys over at MoPix are, I'm sure they're working on it. For now the ability to tweet a photo from the gallery, for example, or post it on Facebook directly from the app works great.
MoPix are currently still looking for films for their beta slate – and even though we haven't set the world on fire with sales of our app just yet, we've sold more than enough units for the endeavour to have paid for itself. All in all it has been very worthwhile.
You can learn more about The Tunnel at www.thetunnelmovie.net
The Tunnel App Store link – itunes.apple.com
Facebook – www.facebook.com/thetunnelmovie
Twitter – @thetunnelmovie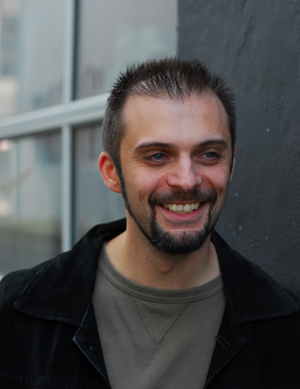 Enzo Tedeschi is co-founder of Distracted Media along with Julian Harvey. Together they wrote, produced and edited The Tunnel – a project whose innovative approach has seen it hit international cinema screens despite being crowdfunded and given away for free online.

Before Distracted Media, Enzo co-produced and edited the controversial independent feature documentary Food Matters in 2008, a film which is still enjoying success around the globe, having now sold over 200,000 DVDs. He produced and cut the epic World War 1 period film Ghosts of War, and the award-winning short The Last One with director Carlo Ledesma.

As an ASE Award nominated editor, Enzo has worked on numerous television series, documentaries and award-winning short films. Recently he edited and oversaw the post-production path on Channel Nine's observational documentary series AFP for Zapruder's Other Films.
The other day, I posted a WIP list of some of the many tools and platforms filmmakers have it their disposal these days. It's hard to make heads or tails of them. How do we determine which ones we should use?
Luckily we have each other to help sort it out. Ari Gold takes the leap today and shares his experience on working with Stonehenge to build an app for his film ADVENTURES IN POWER. Hopefully those of you have that have used any other tools or platforms will let me know and share a post.
In marketing my movie "Adventures of Power", I've said yes to every opportunity that came my way, from making collaborative videos with Youtube stars, to making a phone App for my movie, to standing on the street in costume. The Film Collaborative, which every filmmaker should work with, put me in touch with Stonehenge, a company that makes Apps for movies. Being an early adopter of new distribution technologies can be exciting because you write the rules; on the other hand it's sometimes hard to track the return on investment. Stonehenge made a really cool air-drums and film App for my movie, and we've had people downloading it all over the world. It was fascinating to see where the App has done well (I never would have predicted big downloads in Jordan, for example!). Unfortunately, in a world where people like to get their digital content for free, we've had tons more downloads than sales of the paid-version of our App, which includes the whole movie, and it's impossible to track how many DVD sales were driven by people getting into the App. But Stonehenge has been on-the-ball with making this experiment as good as it can be.
…///\\\…
Ari Gold
AriGoldFilms.comTweet

Discovery is deeply connected to relevance.  In our time-challenged culture, getting quickly to the meat of the message is crucial for attention gathering (granted, deep context is required fo true understanding, but that's an issue for later).  You don't want to just send your friend an article, but you want to tell them why you find it interesting.  The same holds true for videos, but it has been difficult to tell them what point of the video demands their attention.  Problem solved!  BlipSnips to the rescue!
TechCrunch reported late last month on the new video tagging tool BlipSnips:
BlipSnips allows users to mark "moments" within videos that mark specific events. Users can also caption these moments with comments and descriptions.

Another unique capability within BlipSnips is the ability to [...]