X
Looks like you are a new visitor to this site. Hello!
Welcome to Hope For Film! Come participate in the discussion, and I encourage you to enter your email address in the sidebar and subscribe. It's free! And easy! If you have any suggestions on how to improve this website or suggestions for topics please don't hesitate to write in to any of the blogs.
You can also follow me on Twitter or Facebook.
(If you keep getting this message, you probably have cookies turned off.)
Inside the Writers' Room: Post #15: More Financing Models, Please
By Christina Kallas
From Charlie Kaufman's highly recommended 2011 BAFTA lecture: 'People all over the world spend countless hours of their lives every week being fed entertainment in the form of movies, TV shows, newspapers, YouTube videos and the internet. And it's ludicrous to believe that this stuff doesn't alter our brains. It's also equally ludicrous to believe that – at the very least – this mass distraction and manipulation is not convenient for the people who are in charge. People are starving. They may not know it because they're being fed mass produced garbage. The packaging is colorful and loud, but it's produced in the same factories that make Pop Tarts and iPads, by people sitting around thinking, 'What can we do to get people to buy more of these?' They're selling you something. And the world is built on this now. Politics and government are built on this, corporations are built on this. Interpersonal relationships are built on this. And we're starving, all of us.'
Charlie Kaufman is not talking about a financing model for movies and TV here – but in a way he is. That financing model – TV and film being used to sell products – is a big part of how our world is working and what our state of mind is. In my previous post I explained how TV took its systemic elements from the radio. In the beginning it was the ad men who produced: writers were working with their plot instructions and restrictions ("do not have any disreputable person smoking a cigarette.") And because it was the sponsors rather than the networks that controlled the programs, teledramas were not restricted to a particular network or time schedule. As a result of this programming flexibility, it was not unusual for shows to rotate, in search of the best possible ratings. Some shows would even appear on all three networks in different time slots.
Today it is not the ad men who produce shows. Still, network shows are mostly being produced in order to sell something – sometimes through direct ads and sometimes through product placement and product integration. Product placement is defined as placement of products in the program where consumers are aware of the product and product integration or sometimes also called surreptitious advertising is where consumers are not aware. In this form whole advertisements are taken out of the advertising slot and combined with the program.
Now, it seems obvious that advertisers have different needs to writers and audiences. Advertisers will want to put their products in programs which reflect well on the products. Safe, anodyne, unchallenging stories will attract product placement, drama dealing with the many difficult issues, which our societies are grappling with, will not be as attractive. As a consequence certain programs will have an economic advantage over others. So they prevail. This is how we have become conditioned to a certain kind of content and form of storytelling.
Cable TV changed all that, because it was subscription funded and not ad funded. So content became more challenging and TV became at times even more avant-garde than cinema.
To make it simple: changing the financing model may change the whole approach towards content – the comparison between network and cable TV is the best and most recent example we have. While the aim of network TV is to please as many viewers as possible in an equal manner, because of its different financing model, cable TV aims at pleasing relatively few viewers a lot and keeping them as a loyal audience over time. A smaller audience means a less homogenized audience, which means more sophisticated and complex characters and stories.
Unlimited viewership in today's new landscape seems like a thing of the past. Reportedly the TV series with the most viewers ever for a single episode was M*A*S*H – an impressive 121.6 million viewers watched its final episode Goodbye, Farewell and Amen in 1983, surpassing the single-episode ratings record that had been set by the Dallas episode that resolved the "Who Shot J.R.?" cliffhanger. In comparison, The Sopranos had 11.9 million viewers, while an episode of Mad Men has an average of around three million viewers on the domestic market, which is normal for successful American cable TV series.
But the shift in storytelling from network TV to cable TV series is not the only example for how financing models can influence content. While the equity funding model aims at people or corporations that are interested in a high return, so in an audience that is as big as possible, the crowdfunding model can be seen as a variation of the subscription model in that it aims at a targeted, less homogenized audience. Then there is something called the stage financing model, that comes from the world of documentaries: Ted Hope describes it in an interview for SAGIndie: 'Documentaries have many different stages of financing, where basically you deliver a proof of principle, your trailer reel; that gets you to your next stage, which is your financing reel; [that] gets you to your next stage, which is your rough cut. () Right now who finances movies? Only the people and corporations that can afford to tie their capital up for three years. If we had a secondary market, some people might take chances that their investment today would be something they could extract in six months for a profit. Folks who needed greater liquidity could play in [the film market]. And stage financing essentially is a tool to build that.'
Imagine the difference that makes. In the narrative world, whether TV or film, we are used to result oriented thinking. Stage financing would encourage a more process oriented thinking. The result could be a closer relationship to the audience that would follow the long process of filmmaking throughout. It could also mean more attention to detail, so better films and shows.
The good news is that as our industry is changing more ways will emerge. This is why it is incredibly important for us creators to be part of the conversation. By shaping the new system we are working on removing the limitations of the kind of stories we will be able to tell.
A bit later in the speech, Charlie Kaufman answers his own question: 'What can be done? Say who you are, really say it in your life and in your work. Tell someone out there who is lost, someone not yet born, someone who won't be born for 500 years. Your writing will be a record of your time. It can't help but be that. But more importantly, if you're honest about who you are, you'll help that person be less lonely in their world because that person will recognize him or herself in you and that will give them hope. Give that to the world, rather than selling something to the world. Don't allow yourself to be tricked into thinking that the way things are is the way the world must work and that in the end selling is what everyone must do. Try not to.'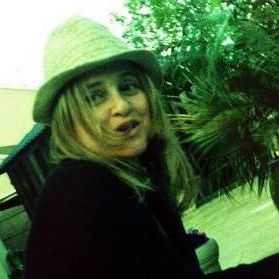 Christina Kallas' credits as a writer/producer include a number of awarded feature films and TV series, among them The Commissioner, I.D., Danni Lowinski, and Mothers. In 2011 she relocated to New York City, where she is currently teaching at Columbia University's and Barnard College's Film Programs, as well as at the New School for Media Studies, and editing her next feature film (and her first as a director,) 42 Seconds of Happiness. She is the author of Inside the Writers' Room. Conversations with American TV Writers and Creative Screenwriting: Understanding Emotional Structure (London/NYC, 2014 and 2010). Most recently, Kallas was honored for her outstanding contribution to the international writers' community for her eight years of tenure as President of the Federation of Screenwriters in Europe – in which time she organized the European Conference of Screenwriters, that produced the Manifesto of European Screenwriters, as well as initiated the series of World Conferences of Screenwriters that after Athens 2009 and Barcelona 2012 saw its third edition in Warsaw 2014. You can reach Christina Kallas at improv4writers@gmail.com, follow her on Facebook or Twitter and join the Writers Improv Studio group page for updates.