X
Looks like you are a new visitor to this site. Hello!
Welcome to Hope For Film! Come participate in the discussion, and I encourage you to enter your email address in the sidebar and subscribe. It's free! And easy! If you have any suggestions on how to improve this website or suggestions for topics please don't hesitate to write in to any of the blogs.
You can also follow me on Twitter or Facebook.
(If you keep getting this message, you probably have cookies turned off.)
Ads Could Save Independent Film: Part 1
By Zachary Hopkins
There is little I hate more in life than online advertising. Dental visits, food poisoning, taxes; I hate ads more. That's at least what I would have told you a few years ago, and I would have been right. I'd tell you that they were the worst thing to happen to filmed entertainment since online streaming began. You think anyone is going to risk sitting through five commercial breaks on Hulu to watch your random indie movie? Our overstimulated brains have a hard enough time keeping focused and interested as it is.
So what's a cinephile to do? Pay for streaming services that never have what you want when you want it? Spend a fortune buying each movie? Steal them? I have good news; the answer is easy. We need MORE ads. That's right, more ads. Now, before you think I stuck my head in a microwave from some sort of post-ad shell shock, let me explain. Ads aren't the problem, it's the way they're displayed. Ads get spliced in-between your favorite scenes. Ads cover the bottom of your screen like a bad game of whack-a-mole. Ads try to sell mac n' cheese to people with a lactose intolerance.
But what if ads only appeared with relevant and helpful information? What if you could choose to interrupt yourself or not? What if you could learn more about anything you see in a movie? You can, and it's called film indexing, and it's not new at all. It's also called shoppable video, interactive video, and clickable video, but it's all the same thing. All that matters is no one has gotten it right, that is, until now.
Here is how watching an indexed movie works:
Hit play and begin watching the movie.
Hit pause when you see something that interests you.
Get instant access to a catalog of everything on-screen.
Learn/ Share/ Save/ Buy – Keep watching the movie.
Now for the diabolic part. Ads get placed underneath each individual item you view (they look sexy, too.) And if you're not interested in anything, just watch the movie without distraction. Best of all, advertisers pay much higher rates because of each ad's targeted nature. Filmmakers can monetize their content while providing value for each viewer. What a novel idea. It's a win-win. I am not some crackpot futurist, either. I'm putting my money where my mouth is by making a full-length feature film doing just what I've described.
Still with me? I know you're probably thinking this all sounds fine and dandy, but how can you or I do this without being tech geniuses? How could one possibly keep track of all this information during production? How?! That, too, is an easy answer, but I'm afraid you'll have to come back for my next post to find out.
I've bamboozled Clikthrough, Inc. (www.clikthrough.com) into partnering with me to make this a reality, and I'll be posting what I learn along the way. Movies have to keep making money. Ads are here to stay. Why not take back control?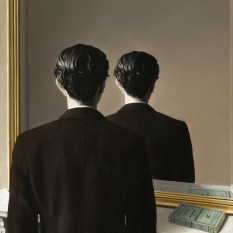 Zachary Hopkins is a filmmaker and media entrepreneur living in Los Angeles, California. Coming from a diverse business background, Hopkins got his start in tech start-ups, before moving into entertainment; where he cut his teeth producing national commercials and music videos. In addition to producing, he also writes and directs under his own production banner FUTURE CLASSIC PICTURES .