X
Looks like you are a new visitor to this site. Hello!
Welcome to Hope For Film! Come participate in the discussion, and I encourage you to enter your email address in the sidebar and subscribe. It's free! And easy! If you have any suggestions on how to improve this website or suggestions for topics please don't hesitate to write in to any of the blogs.
You can also follow me on Twitter or Facebook.
(If you keep getting this message, you probably have cookies turned off.)
How Economics Influences Indie Film Aesthetics
By Ted Hope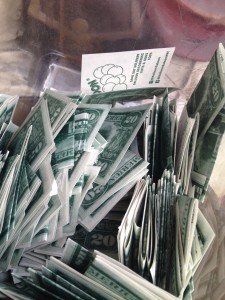 It is a rich topic, and we need to think about it far more than we — the filmmaking community — do.  Here's a start:
1. There is very little development funding of scripts. Consequently directors are encouraged to develop their own material. Generally this encourages a focus on personal stories, stories based on experience, and thus we get character dramas first and foremost.
2. There are no overhead deals for producers anymore. This limits the time producers can devote to development of scripts. They look for projects that are "sure" to be made. Producers need projects that are well articulated from the get go and thus can not afford to be that ambitious. Simple narratives win out.
3. Producers are only paid from the films they make (not develop), and even then that is rare. Producers are rewarded more for the quantity of what they make than the quality thereof. They have to look for projects that are easily made and thus films with fewer challenges are more appealing from a business perspective. We end up with movies similar to what previously succeeded and that have less innovation.
4. Indie Films, once completed, are sold on the back of directors, encouraging directors to develop a personal style, which they get rewarded for repeating and repeating, making experiments in form more difficult.
5. Budgets are low. Shooting days are few. To move quickly, shot construction is limited to static compositions or one-ers, generally speaking.
6. To maximize revenues, films must play well on all screens, including small mobile devices, encouraging filmmakers to use more close ups and less wide shots.
7. Everything is market-driven so projects are conceived to sell, relying on proven genres, story lines, themes, and values – particularly those that sold well before. This is true to actors and directors too. We get a culture that looks like what came previously.
8. Independent films rely on festivals for market launches & sales, encouraging subjects and styles that are proven festival favorites.
9. The market place is at saturation levels, so creators seek to also differentiate themselves in the marketplace, leading to escalation of violence, audacity, sex (yes, this contradicts a bit what was said earlier).
10. Independent film financing remains based on a foreign sales model, again encouraging genres and actors that have worked well in the past.
11. Documentary film financiers favor subjects for audiences that have already been aggregated by affinity groups (so that they are easier to reach and market to) – encouraging a thesis-based structure to dominate.
12. Distributors look for pre-aggregated audiences and communities, as well as a regular supply of content to those audiences, making it difficult to fund work that is outside proven audience demographics.
Let me know what other thoughts you have this topic.