X
Looks like you are a new visitor to this site. Hello!
Welcome to Hope For Film! Come participate in the discussion, and I encourage you to enter your email address in the sidebar and subscribe. It's free! And easy! If you have any suggestions on how to improve this website or suggestions for topics please don't hesitate to write in to any of the blogs.
You can also follow me on Twitter or Facebook.
(If you keep getting this message, you probably have cookies turned off.)
Inside the Writers' Room: Post #5: Collaborative Writing or The Explosion of Storytelling
By Ted Hope
By Christina Kallas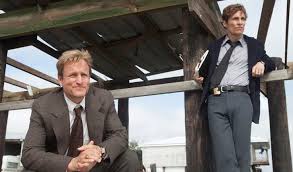 Paddy Chayefsky once wrote that "television is an endless, almost monstrous drain" (The Television Plays, 1955.) And he continued: "How many ideas does a writer have? How many insights can he make? How deep can he probe into himself, how much energy can he activate?" Furthermore, "he (the writer) has no guarantee that his next year will be as fruitful. In fact most writers live in a restrained terror of being unable to think up their next idea. Very few television writers can seriously hope to keep up a high-level output for more than five years."
Today's TV requires a level of complexity which is higher than ever before. As Robert Carlock, who has written for Friends and SNL and was the showrunner of 30 Rock together with Tina Fey, points out, on a TV show you will be doing at least an average of three stories an episode and that is already almost 70 stories a year. With a beginning, middle and end, for a variety of different characters. Who can come up with that all by themselves? The answer seems to be collaborative writing. Ultimately, that is what the writers' room is about. Is collaborative writing the real secret of the medium's success, and what exactly do we mean by it?
A show is heavily serialized storytelling; very few episodes stand alone. In many ways the writers in a writers' room are writing a novel by committee. And although that comparison is often made, Charles Dickens didn't write his episodes by committee. TV writing is very far from the private experience of a novelist, who by himself or herself is pursuing a very private vision. In TV everyone is trying to write the same show, and whether the showrunner will polish or rewrite, whether there is an attempt at a singular "voice" or not, ultimately the evolving system is about many writers working together and functioning as one big brain.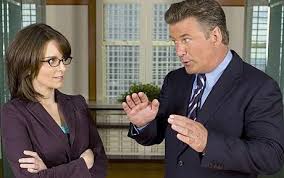 On the other hand, one could argue that 13 episodes would not be too many to be written by one writer, and some cable TV seasons will only have 13 episodes (True Detective's Nic Pizzolatto did just that, although he had even less episodes than the usual 13, namely eight). However, the nature of the medium and the schedule on which it's done ultimately defines it as a medium of collaborative storytelling. It's hard to come up with 13 hours of story in the amount of time one has. Dickens was indeed what we would today call the main content provider for his own magazine. And he would write a chapter every week, which is probably the closest equivalent of what a showrunner tries to do. Only, at the same time there is production and that complicates things. So is the writers' room a necessary evil?
Perhaps not. I was most intrigued by something Janet Leahy said when I asked her how important she considers the concept of the writers' room for American TV's global success. "I think it's everything," she answered. "As far as I can tell, no one person has come up with all the
stories for a season of television. That's a fallacy. A writers' room is critical. Not just for the individual stories each writer brings in, but because of the explosion of storytelling that goes on back and forth as the result of bringing these people together."
Next Up: Post #6: How To Rewrite and Be Rewritten, Part I 
If you are interested in reading more, including the full interviews on their process as writers with creators such as Terence Winter, Tom Fontana, Warren Leight, Robert Carlock, Janet Leahy and many more, you can purchase the book Inside the Writers' Room. Conversations with American Writers here.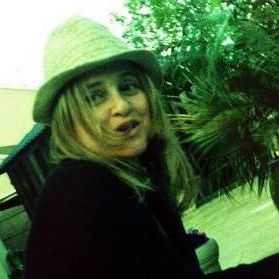 Christina Kallas has written and produced several feature films and TV shows in Europe before she relocated to New York in 2011, where she is currently teaching at Columbia University's and Barnard College's Film Programs, and editing her next feature film (and her first as a director,) 42 Seconds of Happiness. She is the author of six books in her three writing languages, including  the above book as well as Creative Screenwriting: Understanding Emotional Structure (London/New York, 2010). Most recently, she was honored for her outstanding contribution to the international writers' community in her eight years of tenure as President of the Federation of Screenwriters in Europe. You can reach her at improv4writers@gmail.com and follow her on Facebook or Twitter and join the Writers Improv Studio group page for updates.