X
Looks like you are a new visitor to this site. Hello!
Welcome to Hope For Film! Come participate in the discussion, and I encourage you to enter your email address in the sidebar and subscribe. It's free! And easy! If you have any suggestions on how to improve this website or suggestions for topics please don't hesitate to write in to any of the blogs.
You can also follow me on Twitter or Facebook.
(If you keep getting this message, you probably have cookies turned off.)
BondIt: The Rise of Entertainment Union Deposits/Bonds & A New Solution to the Protocol
By Ted Hope
Ted's notes: Today begins the 3rd in our offerings of detailed glimpses at how filmmakers are now looking beyond themselves to find solutions for all of us (the others being the Kinonation and IndieStreet columns). I spoke with the BondIt team and was very impressed with what they are offering and the path they've taken to launch it.  We will all benefit and learn from their efforts. We can build it better together ( (and now ARE).
By Matthew Helderman & Luke Taylor

The shifting of the global economy in 2008 changed the film business in obvious ways — budgets were slashed across the board, distribution outlets faltered internationally and multi-national conglomerates that owned and operated studios no longer saw a viable risk in the intimate, quirky and character centric independent films of the 1990's and early 2000's.
As the recovering economy slowly progressed towards the "new economy", the film business saw smaller productions at the $500,000 and below range begin sprouting up intensely. From a few thousand films produced per year in the early 2000's to nearly eight thousand feature films produced in 2013 — there was a major increase in content creation and with it a slew of production issues.
These $1M and below films were (practically overnight) expected to have the same production value, the same star power and the same professionalism of the multi-million dollar indies of just years prior — the difficulty, was that the economics didn't add up. How could a crime action film at the $700,000 range possibly compete with the indie films of years prior such as The Usual Suspects, Memento and Pulp Fiction? 
The quick response is always technology focused — with advancing tech making the barrier to entry minimal, costs lower all around and outputs higher quality — costs were essentially the same as they had been before. Yet anyone hiring union crews over the past several years can attest to this simply not being the case.
As technology increased across all professional sectors — the rest of the economy has unfortunately not remained in a constant vacuum. Jobs have invariably been slashed, wages have been been decreased, lending rates have adjusted (some for better & others for worse) while the bottom line remains the same — workers still need livable wages and the cost of living has increased in most metropolitan areas.
Again here — the facts of economics and the demands of audience members (production value, star power and professionalism) are incongruent. With a financier looking to earn an average return of 10% (or higher, as the traditional investment models of old began yielding stronger returns post 2008) on a film investment all the while maintaining caution at a smaller investment  figure — the producer is left struggling with these realities.
From the investors stand point it makes perfect sense — technology has allowed for cheaper production and distribution costs while the economy has changed making labor less expensive. and more people looking for jobs. So why wouldn't a film production be consistently cheaper? Well, the labor unions were created specifically for this instance — not for the investors pocket but for the labor members well being.
On a $1M feature film multiple unions are typically utilized — SAG-AFTRA (performers), DGA (director and director staff) and IATSE (set laborers). These costs add up quickly and with a $1M budget typically covering everything from highly demanded actor "buy-out" fees to festival and marketing costs — the budget is actually very thin.
The reason these unions drain smaller budgets is that all members are required to be paid via payroll and for their wages to be "fringed" (for government benefits to be applied). These fringes account for Medicare, Medicaid, Social Security as well as the Pension & Health benefits from each respective union. When all is said and done, the average fringe rate per union worker is nearly 30% — such that a worker making $1000 a day is actually making $1300 — and that's before overtime is factored in. Bottom line — smaller budgets are still spendable in a relatively quick period of time requiring shorter shoot schedules and less preparation for the team involved which ultimately leads to sacrifices.
Each of the unions have introduced more flexible low budget agreements and schedule options then in the past. With SAG-AFTRA introducing the Ultra Low Budget and Modified Low Budget agreements — the other unions ave followed suit allowing for union workers to enjoy additional opportunities not previously covered under their representing entity.
However, with each of these new low budget agreements — red flags and yellow tape have surrounded the process. With lengthy approval periods, difficult agreements and hefty deposit amounts held for long periods of time — this progress came with new challenges.
As producers and filmmakers, we want every dollar to translate to the screen. Whether a bigger actor signing on board, a bigger stunt or a bigger set piece — the film needs to be as high valued as possible for buyers to see purchasing draw.
Having produced 30+ feature films ranging from micro-budgets to multi-million dollar projects — we set out to develop a solution for the union process. The solution became 
BondIt
.
BondIt is the financial solution for the union deposit and interfacing process that eases both the time and financial stress that union deposits place on lower budget projects during pre-production, production and beyond. Whether cash-flow during production is crucial or post-production cannot possibly wait for the deposit return — BondIt was developed to resolve these issues.
In this series of articles we will highlight how we developed BondIt to serve the indie filmmaker & producer looking to preserve cash liquidity while abiding by the union regulations. BondIt was developed by producers, for producers with the union's best interest in mind. 
In the long run, everyone wins — as producers remain cash flowed throughout production without having to pay heavy union deposits from their budgets, the unions continue to take the necessary measures to protect their members and investors benefit from higher production value and less stress chasing down deposit returns.
We developed BondIt because we know the realities of making low budget films in 2013 — it can be a struggle and we're here to help.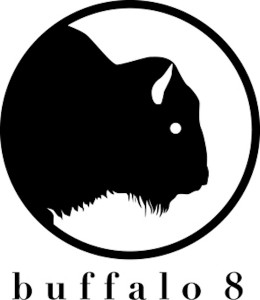 BondIt was founded by independent film producers Matthew Helderman & Luke Taylor of Beverly Hills based Buffalo 8 Productions. Having produced 30+ feature films, the team recognized a dilemma in the production process — union deposits — and launched BondIt to resolve the situation to assist producers & union representatives alike.