X
Looks like you are a new visitor to this site. Hello!
Welcome to Hope For Film! Come participate in the discussion, and I encourage you to enter your email address in the sidebar and subscribe. It's free! And easy! If you have any suggestions on how to improve this website or suggestions for topics please don't hesitate to write in to any of the blogs.
You can also follow me on Twitter or Facebook.
(If you keep getting this message, you probably have cookies turned off.)
Brave Thinkers and Doers 2013 (Indie Film Division)
By Ted Hope
"A Field In England" – The whole team behind Ben Wheatley's movie deserves a big shout out.  They did something truly different and structured their business to do so from the start.  Day and Date? check.  Transparency? check.  Enhanced value beyond the feature film product? check. Sharing of knowledge for community benefit? check.  Social media engagement? check.  Revenue sharing? check. Read all about this truly innovative strategy here, courtesy of BFI (see below). I look forward to seeing how you apply it to your own practice.

The British Film Institute (BFI) – This institution makes the list of individuals not because I think corporations are at all like people (Repeal Citizens United!), but because they are taking the lead in heeding the call for greater transparency in film revenue reporting. We will not be able to build a sustainable global indie film culture or enterprise without such facts.  The BFI's GREAT listing of films & case studies of how distribs are using new ways of reaching audiences, such as using new marketing techniques, new distribution platforms or innovative exhibition models is a must read for anyone interested in finding a way to support themselves or others by making films and taking responsibility for them. bit.ly/18p4i8M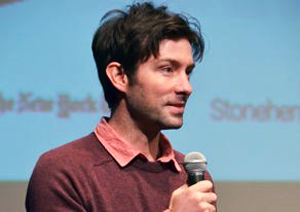 Shane Carruth – Shane probably should make this list just for making another one of his movies.  My perfect world would have him making a new film every year.  Yet, he makes this list for not just making UPSTREAM COLOR but for putting together the marketing and release of the film in the United States too, and then speaking about what he learned too (although not quite enough yet IMHO). He created a great experience around the film, and although he demonstrated it is hard work that most of us would prefer to avoid, the truth is we can't unless we are too risk both our work and our reward.

The Celebs On Crowdfunding – Say what you will, but I think it is great that Veronica Mars, Zach Braff, Spike Lee and others turned to the fans for their funding.  They brought many more people to the platforms and started training folks to vote for the culture they want with their dollars. Funders can become patrons, and what a wonderful world that would be.

Russ Collins – The CEO of Michigan Theater and director of the Art House Convergence is not only one of the key figures responsible for uniting America's community theaters, but he remains a passionate public advocate of the strength of the theatrical experience.  As his posts on HopeForFilm attest, he's a joyful writer and confident organizer that has done much to keep indie film's health in shape.

Liesl Copland – her plea at #TIFF13 for greater transparency of data, particularly in terms of VOD, locked her slot here, but her focus at WME in terms of new model business and digital startups positions her well.  It takes bravery to talk against the grain while serving time in the agency halls, and Liesl does not hesitate.

The Duplass Bros. – Very few filmmakers leverage their credibility and integrity to help other filmmakers. It is risky.  But the Duplasses, Mark & Jay, are doing it for real. They are producing many other filmmakers — and not just in name only.  Soon after I first met Mark he learned I was coming out to LA; he offered me a place to stay and his car.  Their generosity and commitment to the community is a bar we should all aspire to.

Ava DuVernay – In three short years Ava has directed two features and a whole lot more.  She won the Best Director Award at Sundance for MIDDLE OF NOWHERE.  That is all something to smile about, but the real gift she has given us is her mission to make it better for all of us.  She has refused to accept this industry as it is and is pushing it forward every opportunity she gets — and she's getting many these days.  With AFFRM she's making it impossible to say there aren't African American Indie films available.  Early on, here on HopeForFilm she asked "What color is indie?". At this year's Film Independent Forum, she reminded us all that it is all about the work.  Focus and commitment, coupled with something to say, and the talent to say it well — that is the "secret trick", Ava's been willing to share.  She's pushing it forward faster than any of us right now.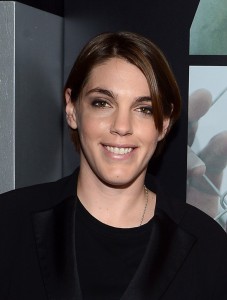 Megan Ellison – It's been another excellent year in cinema, no small part due to Ms. Ellison.  Last year she delivered us The Master & Zero Dark Thirty. This year: American Hustle, The Grand Master, Her, & Spring Breakers.  Holy shit. Where would American film culture be without her to make sure it happened and happened well.  Here's Hope hoping others follow her lead, and please!

Roger Jackson – In a perfect world, all indie filmmakers have been reading Roger's column "Diary Of A Film Startup" on HopeForFilm.  He's been doing it for over 40 installments now, charting the building of KinoNation. It's both brave and generous — a peak behind one effort to improve the film industry.  In writing it, sure he's got exposure for his company, but he has shared a great deal of insight too.

Rick Linklater – We know him as a director and he has been brave with his choices there no doubt about it, playing with form from the start with Slacker and continuing this year with it his 3rd in the Sunrise cycle.  His recently announced Boyhood project — twelves years in the making — is another example of his creative bravery & commitment. Yet, even if did not do such projects, he should be recognized as a rare breed.  Other than perhaps Robert Redford I can think of no other filmmaker that has leveraged his notoriety to build a lasting institution that supports and advances film culture, like Rick has with the Austin Film Society.  How come this sort of thing happens so rarely?  Why isn't it celebrated more?

Dan Mirvish – It's common sense that when you make a film you need to promote it, right?  But in this day and age of grand abundance, most promotion gets lost in all the noise.  What's a filmmaker to do?  Well, I have long felt that it was the common sense to write a series of posts that give back to the community, that cause all of us to examine how we do things, ponder how we might do it better.  Imagine if a filmmaker came along was able to do that, and not just with knowledge and experience, but also with wit and zest.  Well, one has.  You ask me, Dan Mirvish is an example of Best Practices 2013.  He shows us how it should be done.

Josh Oppenheimer, Sarah Polley, and all the current practitioners of hybrid documentaries – I find the hybrid doc's commitment to form truly exciting and fresh.  Sure it's been around for awhile (MEDIUM COOL, anyone?) but with so many filmmakers doing it so well, and without a specific example to catapult them all forward, it strikes me not so much as a movement, but a group of committed and courageous filmmakers doing what they love, and their film and these times demand.  They don't really have a road map.  They are working it out as they go along.  They are brave souls one and all.

Laura Poitras – The Producer and Director of THE OATH and FLAG WARS (among others) helped facilitate the disclosures of NSA files that whistleblower Edward Snowden obtained.  She has been consistently harassed by US government boarder patrols and others.  Despite what has to be a complete upheaval of her life, Poitras has persisted with her work and revealed to us the world as it really is. Many documentary filmmakers focus just on the content and forget the art and cinema part of the equation — a critical component in helping the audience achieve that unique transformation that cinema delivers.  Poitras never drops that.

Ira Sachs – Ira won Sundance a while back with his feature "Forty Shades Of Blue" but he did not rest on his laurels.  He's consistently made movies and tried new approaches, both in the business and the storytelling and subject matter, but it is not just his creative approach that lands him a spot on this list. There are very few folks in any aspect of this business, let alone directors, that show Ira's commitment to community.  He's been hosting a monthly directors' brunch in Brooklyn for several years now, that those that attend consider indispensable.  His Queer/Art series in NYC has expanded to LA, and is renown, not just amongst the LGBT crowd but all film lovers, for it's unique take on curation (they pick the pickers not the films) but for the great discussions that take place afterwards.  It doesn't stop there either.  Ira has been organizing a mentor program for queer artists that is now in it's second year and going strong.  He's making all the rest of us look like slackers.

Marc Schiller – it's one thing to be devoted to indie film, and another thing to be an expert in digital and social media.  Marc is both, but that does not get you a spot on this list.  Committing to launching a new era distro set up, committed to the artist first and foremost does.  BOND360, Marc's startup, is focusing on the convergence of community, data, content bundling, and dynamic pricing. Marc always puts his action where his heart is.  He falls in love with films and makes sure they get seen.  It now seems inevitable that he was to move into distribution.

Ted Sarandos (and Reed Hastings) – Netflix is an innovation upon an innovation upon an innovation upon an innovation. Alth0ugh all the outcomes may not be as positive as we'd like, Netflix is pushing it forward.  The red envelope delivered supreme convenience and breadth (and crushed the local video store). Streaming upped it again as well as the need to make up your mind in advance (and destroyed the physical DVD biz once and for all). True focus and analyzation of audience demand and interest brought them into the content creation business (and shifted their supply to now be 70% television). Their embrace of getting it all at once is changing the business model for serialized content (and creating a nation of binge viewers). Ted is the face to the creative community and now he's hinting (promising?) to disrupt both the distribution model and production one for feature content.

Steven Soderbergh – His "retirement" speech at the San Francisco International Film Festival is already the stuff of legend.  The fact that he did it virtually simultaneously with the launch of his twitter novel " @bitchuation" and the mysterious "store" Extension 765 demonstrated how creative minds do not need to conform to the modes of the time. It takes a bold and confident individual to step away from the practice they have focused on. It takes an even braver thinker to call the industry out for focusing on processes and priorities that corrupt the outcomes of everyone involved. Soderbergh explained to us all how cinema and studios are truly at opposite ends these days. Let's hope Hollywood truly listened.

Read Brave Thinkers 2010 here.  And if you really want to go down memory lane, here is my list from 2009 (when I actually put 21 people on it!).
I must confess though, this list is too damn white, male, and middle aged.  Granted, not entirely, but I need your help and recommendations to make sure I don't overlook people.  I look forward to next year's post when you make sure I see all the good work that is being done.  Thank you.