X
Looks like you are a new visitor to this site. Hello!
Welcome to Hope For Film! Come participate in the discussion, and I encourage you to enter your email address in the sidebar and subscribe. It's free! And easy! If you have any suggestions on how to improve this website or suggestions for topics please don't hesitate to write in to any of the blogs.
You can also follow me on Twitter or Facebook.
(If you keep getting this message, you probably have cookies turned off.)
Who Did What For Me When: Introductions
By Ted Hope
None of us would ever get anywhere if our friends didn't look out for us.  Our lives are not of our own making.
Milton Berle said "If opportunity does not knock, build a door."  But the reality is you need some tools to be able to build; your bare hands won't suffice.  Certain tasks too really are to big to tackle on your own. Someone sometimes has to hand you that hammer.  Fortunately, I have had some generous people in my life, who have helped me to connect the dots.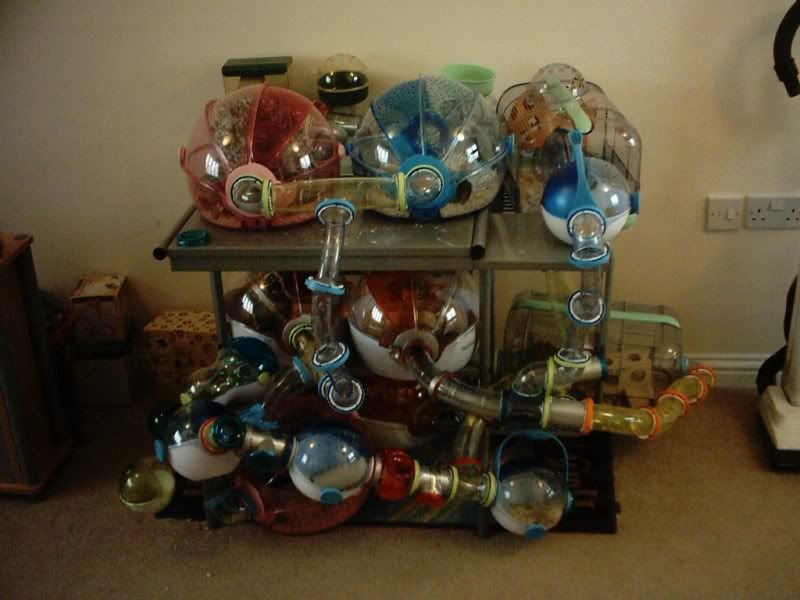 This is a time for giving thanks. Perspective comes with offering gratitude.  We need to be reminded of our good fortune.  We did not make it on our own.  Our lives are complicated habitrails, where others build our ramps, rooms, and wonderballs.
I have hesititated in my life fearing that if I displayed thanks, I would inevitably make a mistake and leave people out.  Like me, this is a work-in-progress.  I will make a mistake.  I will leave people out. But we have gratefully left that analogue world of completion and perfection, and here in the land of digital, everything is constantly evolving.  We are free to fuck up. So….
Thanks (in alphabetical order by the introducer's first name):
Ann Goulder put me in touch with Todd Williams. She was working with him and suggested I meet him.  Sure, this was a work introduction (which led to The Door In The Floor) and I have enjoyed far too many of those to mention them all here, but very few also become friendships, particularly those friendships that were there when you needed them most.
Carlton Evans introduced Vanessa and me to San Francisco.  We had been here before, but the repeated exposure we had as judges for the remarkable Disposable Film Festival made us receptive to the invite I received to run the San Francisco Film Society. And although my reign could not be all I had hoped, we were seduced by the most beautiful city in the country and now make it our home.  I am hoping it will spark much new excitement for us as I return to more unstructured days and ambitious pursuits.
David Lasserson connected Ang Lee and me.  David had sort of told Ang that if he ever did not have enough money to make a movie, he needed to talk to me (not that I would solve that problem, but that I might have a work-around or five).
Dean Haspiel put Joyce Brabner, Harvey Pekar's wife, in touch with me.  Dean is a great comic artist and writer now, but back then he was our receptionist on THE ICE STORM.  But we were both real fans of Harvey and later when Dean got to collaborate with him he told Joyce & Harvey about my dream of turning AMERICAN SPLENDOR into a film. It so happened that the rights became available, and Joyce asked me if I wanted to pursue it.  The result won the Sundance Grand Jury prize, as well as the Critics Prize at Cannes.  The script got an Oscar nomination.  It is won of my favorite films that I have ever been involved with.
Eddie Burns introduced me to Glen Basner. He recommended I hire Glen as my assistant.  I hired someone else, but then soon needed a second assistant.  On the third day on the job, Glen suggested that if I fired the first assistant, he would take a cut in salary and do both jobs for less.  Glen was a deal maker then, and has certainly found a way to use that skill since. Helping others find their footing and then getting to watch them fly inspires us to do it time and time again; one part does not work without the other.
Janet Grillo put James Shamus and I together. And I got to learn what a good partner is.
Mary Weisgerber introduced me to Nicole Holofcener.  What happens early determines so much.  Finding a good egg fills you with hope that there are many more; it carries you over so many hurdles and barriers.  Nicole was and still is a good egg, patient and understanding.
Mary Jane Skalski and Jeff Kusama-Hinte said nice things about me to Vanessa Hope before I had ever met her.  I had to do the introduction myself. It happened at the court case for the Screener Ban. If our success hadn't given me the courage, I am not sure I would have been able to do it.  More importantly though, if Vanessa had not heard such nice things about me, well… who knows?  Perhaps I would have missed the happiness I have had for the last ten years.
Rich Ludwig introduced me to Hal Hartley. A work connection for sure, but Hal is also a major inspiration for me.  He does his work how he likes to — and far too many of us fail to achieve that.  We often blame economics for our failures, but Hal manages to work around that generally speaking.
Spike Jonze introduced me to Michel Gondry, and Michel Gondry blew my mind.  Or rather his mind opened my mind to see both the world and time as truly transformable, at least in the film space.  It happened at a time when I thought I knew some stuff, and reminded me there is so much stuff to learn, always.
Thank you. Thank you. Thank you. Thank you. Thank you. Thank you. Thank you. Thank you. Thank you. Thank you. Thank you. Thank you. Thank you. Thank you. Thank you. Thank you. Thank you. Thank you. Thank you. Thank you. Thank you. Thank you. Thank you. Thank you. Thank you. Thank you. Thank you. Thank you. Thank you. Thank you.
Imagine if everyone — or even a large number — of our community's leaders were more transparent of how they achieved what they did?  We'd see that it is the work of others that helped to make us what we are today.  Perhaps more would be encouraged to help, share, and mentor along the way.
Stayed tuned for later this week:
Who Did What For Me: Sharing Knowledge http://bit.ly/1990Lc8
Who Did What For Me: Generosity, Guidance, & Support http://bit.ly/1iWsUdZ