By Rob Millis
Of more than 300,000 people going to SXSW this week, there are four whom every filmmaker should pay especially close attention to. They are easy to find if you're going to be in Austin this week, because they will all be part of the Meet the Insiders [1] sessions. For those of you staying at home, bookmark this list and do a little googling to keep tabs on what these four gurus are up to.
Ingrid Kopp, Tribeca Film Institute [2]
Ingrid Kopp has been deeply involved in breaking new ground for independent filmmakers for over a decade. From her time at Channel 4 in the UK to running the US arm of Shooting People to her work with Tribeca Film Institute, she has a uniquely valuable understanding of where film has been and where it is going. Like all great innovators, Ingrid is a champion of the underdog, a lover of great stories, and always has an eye fixed on the horizon. No matter what your role in the great ecosystem of film, you'll benefit from hearing her speak publicly and will be lucky to meet her if you get a chance.
Martijn te Pas, International Documentary Film Festival Amsterdam [3]
IDFA is the largest documentary festival in the world, and one of the most valuable industry events I've attended. As Program Coordinator, Martijn makes it possible for over 300 documentaries to reach the market each year in screenings at IDFA. More deeply, he has been involved in everything from IDFA's funding programs, acquisition and networking market (Docs for Sale), in addition to advising the Dutch Cultural Media Fund. If you have ever wanted to know anything about the film festival process or public funding projects, you will want to keep an eye out for Martijn and pay close attention when he speaks.
Scott Macauley, Filmmaker Magazine [4]
Scott Macauley is a very familiar name to many independent filmmakers, if only because his name is attached to much of what we read and hear about. As Editor of Filmmaker Magazine, Scott has not only been steeped in the complexities of a rapidly changing industry, but as a writer he has also been one of the sage guides for filmmakers trying to navigate it all. He has the experience of an independent producer coupled with the unique contextual vantage point of an editor who must constantly be aware of the big picture (and sometimes shape it).
Meghan Wurtz, Film Movement [5]
Film Movement is one of the most impressive efforts in independent distribution in the last 20 years. I have discovered the brilliant work of more great filmmakers through this series of film compilations than through any film festival, cable channel, Netflix recommendations or any other source. Seriously. Expert curation, great outreach to the market and reliable delivery have been a big part of their success. Though the times are changing (my Film Movement subscription lapsed simply because DVDs are such a drag to use), Meghan carries extensive experience in digital and television distribution, as well as a valuable understanding of the international marketplace. Smart independents are sure to learn something anytime she shares her take on distribution.
While there may be 25,000 others you should meet/follow/stalk in Austin this week (the Insiders series alone is full of exceptional people), in my humble opinion these are the absolute, must-hear speakers for all filmmakers.
Bookmark this page to share your thoughts after seeing them speak [1]!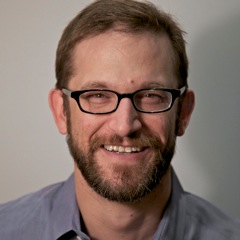 Rob Millis is the founder of Dynamo Media and one of the creators behind the Dynamo Player, the first online pay-per-view platform freely available to independent filmmakers. Rob was an early pioneer of online video production and distribution, and has been a founder, investor or advisor with several online media and industrial technology companies. You can find Rob on Twitter at @robmillis or learn more about Dynamo at http://www.DynamoPlayer.com [6].Tweet [7]

[8]