X
Looks like you are a new visitor to this site. Hello!
Welcome to Hope For Film! Come participate in the discussion, and I encourage you to enter your email address in the sidebar and subscribe. It's free! And easy! If you have any suggestions on how to improve this website or suggestions for topics please don't hesitate to write in to any of the blogs.
You can also follow me on Twitter or Facebook.
(If you keep getting this message, you probably have cookies turned off.)
Film Society at Lincoln Center and Double Hope Films Present: Indie Night Screening Series – DARK HORSE – Wednesday June 6th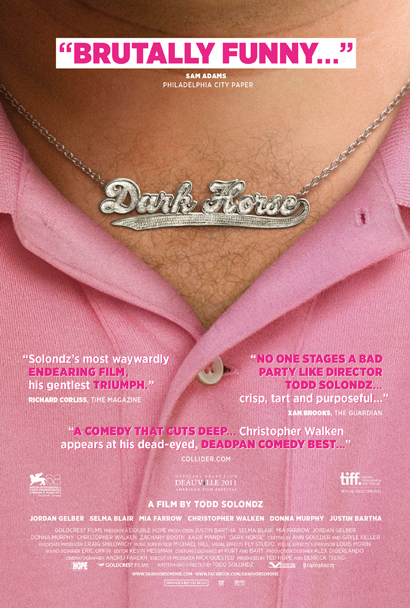 Dear Film Friends,
I think you know of my passion & commitment not just for indie film but also to the community that supports it — and that community is you! You also probably recognize that I feel independent non-corporate culture is under siege and we have yet to determine a clear path out. I trust that you, like me, have the faith and hope that by keeping the big picture in focus, we can maintain cinema as a cultural force & social activity at the top of everyone's list.
So what the hell does this have to do with seeing a good movie next week you ask?
You probably know I have enjoyed a long producing relationship with Todd Solondz and his films. In the past (on the film HAPPINESS for example), my partners & I had to buy his work back from the distributors to make sure it could reach an audience. These are different times, but perhaps even more stark.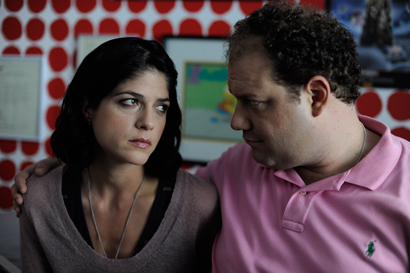 I have gone to greater lengths (although perhaps not as celebrated) than ever before to make his new film accessible in the most appropriate & fullest of ways for our community. I have chosen with DARK HORSE to extend the producer's job description still further, and produce the distribution. I am in no way doing it myself. We've pulled together an incredible team to make this happen. You might have read about that already here.
I confess: distribution is brutal. But it is going to be worth it. If we love indie culture, we can't just give it away for the privilege of putting it in front of an audience. We are focusing on theatrical first, generally holding onto the rights, and trusting the community will support it.
I love this film. It is Todd's most accessible film yet. To quote Todd "I suppose I just wanted to see if I could make a movie without rape, pedophilia, or masturbation. I always think it's important to challenge oneself." Have no fear though: it is still very much a Solondz joint, populated with damaged souls, dark humor, and delightfully depressing antics. As usual, the actors' work is amazing to watch. As he did with Paul Giamatti and Phillip Seymour Hoffman, Todd has launched a star of a wonderfully particular sort with Jordan Gelber. Tony Award-winner Donna Murphy is transcendent and complex. Selma Blair, Justin Bartha, Mia Farrow, and Christopher Walken not only deliver the greatness you'd anticipate from them, but do so in unexpected ways.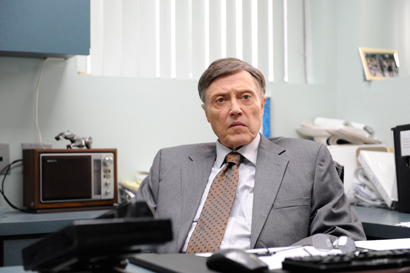 In many ways, I am betting the future of film on this movie and how we are handling it. With your support, maybe we will win the good fight. Thanks for joining us on the battle lines. Culture is always worth a little risk…
Order tickets: www.filmlinc.com/films/on-sale/dark-horse
Watch the trailer here: www.darkhorsemovie.com/trailer.html
Like DARK HORSE on Facebook: www.facebook.com/darkhorsemovie
Check out the website: www.darkhorsemovie.com
Follow DARK HORSE on twitter: @darkhorseabe
See you Wednesday June 6th at 8:00 PM at the Elinor Bunin Monroe Film Center at the Film Society of Lincoln Center.
Q&A after the film with Todd Solondz!
Wed, June 6
8:00 PM
Elinor Bunin Monroe Film Center
144 W. 65TH St
New York, NY 10023
Please mark your calendars for upcoming Indie Night screenings:
Tuesday, July 17, 2012, 8 PM: KID THING
Wednesday, August 1, 2012, 8 PM: FRANCINE
Wednesday, September 5, 2012, 8 PM
Wednesday, October 17, 2012, 8 PM
Wednesday, November 14, 2012, 8 PM
Wednesday, December 19, 2012, 8 PM
Most sincerely, and forever hopeful about film,
Ted
Tweet