X
Looks like you are a new visitor to this site. Hello!
Welcome to Hope For Film! Come participate in the discussion, and I encourage you to enter your email address in the sidebar and subscribe. It's free! And easy! If you have any suggestions on how to improve this website or suggestions for topics please don't hesitate to write in to any of the blogs.
You can also follow me on Twitter or Facebook.
(If you keep getting this message, you probably have cookies turned off.)
By Ben York Jones
It's hard to describe to someone what your role was as co-writer, on a movie they read in the New York Times, "Was Filmed Without a Script." There's no succinct answer. I couldn't Tweet a properly inclusive explanation. Well, I tried. This was after I received a Tweet that seemed to accuse me and by association, my co-writer (the film's very talented director, Drake Doremus) of self-aggrandizing – for awarding ourselves writing credit on a reportedly script-less film. I remember feeling dismissed. Frustrated. Worse yet, I began seriously doubting my abilities when I read the offending Tweet:



"Is it true the dialogue was all improvised on Like Crazy? That's the word on the street…"



Alright, so it wasn't as bad as I remember. Actually, they'd heard correct. But when it's late, and you just lost that one seminal gig, and the Times chose the sub-heading, "What Writer?" to describe a film you poured so much into… you start to question your value. I had to publish my own headline. I had to describe to this stranger, in 140 characters or less, exactly what it meant to write an improvised film. And I would make those 140 characters (or less) shine! If it took all night! I replied 5 minutes later:



"The actors worked from a very detailed "scriptment" written in prose. On set, they were asked to put things in their own words."



Well… Not exactly dazzling as far as headlines go, and no points for a lack of alliteration, but at least it was a little more accurate.



I vividly remember seeing Christopher Guest's film Waiting For Guffman for the first time in junior high. Noted for being improvised, there was something so organic and honest about that film. It was unlike any comedy I had seen. The characters were so complete, and at the same time completely unaware of themselves, as was the camera. Intimate, but objective – Guest trusted an expression, an inflection, or silence to do the talking. Around this time, because the guys on the VHS jacket looked so weird, I rented and watched American Movie. To this day, it is my favorite film. I didn't think I was interested in documentaries at that time, but what struck me like no narrative film had before, was the pencil-line it danced between it's highs and lows. It was at once the funniest film I'd ever seen, and one of the more tragic. This is real, I thought. This is visceral. This is the human condition. I knew then, documentary or not, this was the affect a film should have. Finding a parallel in Guffman was kind of a personal mini-revelation. Things clicked. This is how it translates to a narrative.



After establishing the specifics were going to be improvised, writing Like Crazy was like giving driving directions to someone by landmark (it's by this one tree… you'll know it when you see it) rather than street names. As it was to be a movie largely built on moments between moments, we decided what would be important to communicate was not what the characters should say, but what they should withhold. This lead to the good stuff – back-story and inner monologue found it's way onto the page to accompany the action. We also included music cues; most didn't end up in the film, but I think helped set the tone. And every once in a while we suggested some dialogue, but it was only ever suggested. It was always Drake's intention to provide the cast with plenty of space to discover on set. To capture them truly listening and responding. It was for this reason he wisely made certain they fell just short of finding the scenes in rehearsal. At a very dense 50-pages, the script read more like a short story with scene headings. And like any screenplay it had required many drafts and jam sessions with our producers, right up to production in order to get it there. Actually the revisions never stop. They just sort of peter-out for one person, then change hands – now it's up to the cast… now it's up to the editor. I'd be remiss if I didn't mention the film's editor, Jonathan Alberts.



As it turns out, when you ask your cast to improvise, you're also asking the crew to adjust accordingly. A focus-puller's task, for example, becomes a lot more demanding when the actors have no marks to hit. Several of us in key roles had had some experience with this improvised process on our previous film, a lo-fi comedy called Douchebag. But it's fair to say we approached that far more casually. Almost as an experiment, the result of which was a great deal of trial and error, and re-shoots, and pick-ups that included adding scenes to fill gaps. The stakes were higher on Like Crazy. It had to pack some serious punch and deliver across the boards, first time out. Fortunately, the synergy was right, the phenomenal cast was brave and trusting of their director, and it came together.



It's widely acknowledged, a film is written three times: On the page, on set, and in the cutting room. This adage is never more appropriate than in reference to an improvised film. And as I've branched out to develop more traditional screenplays with new collaborators, I find them pleasantly surprised by my eagerness to work with fitting ideas thrown my way. Provided everyone's going the same direction, the improvisers mantra: "Yes, and…" applies here too.



Ultimately, writing film's that are to be improvised has taught me to see the pages of a screenplay for what they are: a work-in-progress. I don't aim to negate the artistry and impact of well-written dialogue. I just mean to say, embracing this idea reminds me that as a screenwriter, my method of delivery is not a bound tome, but a living, breathing cast and crew.



An improvised film has many writers. And if there is trust, it's amazing to see how they may bring your concepts to life – often in surprising and wonderful ways.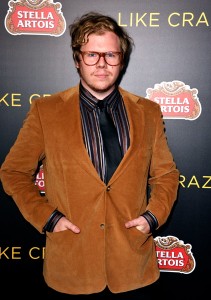 Ben York Jones was born in Englewood, New Jersey, but grew up primarily in Southern California. Both of his parents were New York stage actors, exposing him to a variety of art forms from an early age. After studying screenwriting and directing at Chapman University, Jones worked as a video artist, notably directing music videos and creating branded content. Having maintaining a passion for performance based arts, Jones has appeared in a numerous theatrical productions and is an avid fan of improvisation and sketch comedy. Douchebag marked his first leading role in a feature film, and reunited Jones with childhood friend and collaborator, Drake Doremus. In January 2010, Douchebag premiered at the Sundance Film Festival in the US Dramatic Competition. The Hollywood Reporter and New York Magazine praised Jones' performance, and the film was released theatrically in October 2010.
Having shifted his primary focus to writing, Jones has recently co-written the 2011 Sundance Grand Jury Prize winner, Like Crazy. The film hits theaters in the fall of 2011. Jones is currently underway on several projects including the screen adaptation of a soon to be released novel, and his third collaboration with Doremus and producer Jonathan Schwartz in as many years.
by Tristan Goligher
In the UK micro budget films are often sneered at, often derided, and often rightly so. It is a fair criticism that many of these films can be high in over indulgence, and low in technical execution. But increasingly, over recent years, micro budget film makers are proving to be amongst the most exciting and innovative of emerging talent. In the states this grass roots creative movement has been evident for some time, giving birth to film makers like Kelly Reichardt, Andrew Bujalski, and Joe Swanberg, to mention just a few. Now it seems that we, the British, are catching on too. Change is in the air, and momentum is gathering. 
[...]
By Matt Morris
We all love a success story.  We'd hear more of them if we realigned our definition of success.  For most emerging filmmakers, success will come from discovery.  Movies need to be seen and certain practices limit that.
I don't recall how I met Matt Morris.  I believe it was through social media online.  He thought I would like his short film, and he was right.  He had a good sense on how to engage me without wasting my time or taking advantage of my availability.  I have really enjoyed seeing how he has gotten his work done and seen.  Today he shares some of what he's learned with everyone; sharing seems to be in his DNA.  If only that happened more…
In April 2008, my short documentary Pickin' & Trimmin' premiered at Aspen Shortsfest. It was my first festival. Before my first screening, I was lucky enough to meet someone representing a short film distribution company who expressed interest in my film. Over the next few years, I had multiple offers from various new distribution companies, but I opted instead to put my film online for free. 
Many of the short filmmakers I met over the festival run of the film thought of a contract with a short film distributor as the end game. If you've made a film that will, most likely, never make its money back, the idea of making some money and the "cool factor" of being on iTunes was really appealing. But who was going to be doing the marketing for my film? Did I really have to sign away the rights to my film for years?
I kept waiting for a perfect offer that never came. Not only that, but after talking to dozens of filmmakers, I realized that no one was happy with their short film distributor. One friend of mine took this as a positive (if they're all bad, then it doesn't matter which one I pick!). At the end of the day, I just wanted my work to be seen by as many people as possible.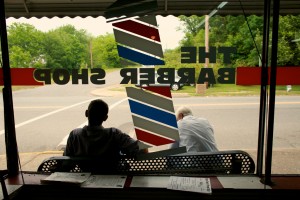 I met Casimir Nowzkowski when Pickin' & Trimmin' screened at the Woodstock Film Festival. His film Bodega was the only film in the doc shorts screening that was available to view online. I think we all thought that he was crazy for limiting his festival potential (the vast majority of film festivals won't screen a film that is available online), and he thought we were crazy for limiting our audience to the festival circuit. Casimir viewed his strategy in simple terms- when he finished a film, he wanted it seen by as many people as possible as soon as possible. This has worked out very well for him, given his films have been watched millions of times on You-Tube.  (Note: I've since caught up with Casimir and it appears we've both adjusted our strategies- he held off putting his new short doc "Andrew Sarris – Critic in Focus" online and as a result it premiered at the 2011 Telluride Film Festival. He still plans on making it available for free online viewing in a few months.)
Years had passed since I made Pickin' & Trimmin'. It screened at dozens of festivals, aired on PBS affiliates around the country, OutsideTV, and earned a Midsouth Emmy nomination. The film achieved more success than I ever hoped it would, but at the end of the day it was just sitting there on my shelf. Maybe there was a bigger audience for the film. What about the bluegrass fans who might not attend a film festival? Not only that, but the subject of my film, The Barbershop in Drexel, NC, was in disrepair and I was trying to help raise money to fix it up. I needed to raise more awareness of The Barbershop for people to want to help save it. So, a few months ago, I decided to put the film online.
For me, Vimeo was the easy choice. Everything about it is filmmaker friendly. You have so much control over how your film is seen, and the community on the site is made up of other creative people who are more likely to have an interest in and share your film. I uploaded the film and blasted it out to all of my Facebook friends, as well shared the link with all the festivals I'd screened at, encouraging them to share on their Facebook pages. I'd made my big push.
In the first month, the film had 722 views.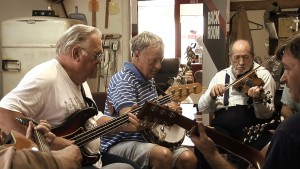 Obviously, I was doing something wrong. At first, I tried to justify the underperformance- at 20 minutes, it's the anti-viral video. But it kept nagging at me- I can do better. It was around then that I read this infinitely helpful blog post.



It reinforced what I'd read on Hope for Film before but not truly taken to heart- you have to treat the marketing and release of your film like it's a full time job. In early December, I set aside a week to promote the film online. I sent out more than 150 emails. I embraced the Vimeo community, sought out Bluegrass blogs, video blogs, and anyone else who might enjoy the film. 
So how is it working out?
As of this writing, the film has 77,564 views. It was chosen as a Vimeo Staff Pick, featured on Boing Boing, Esquire.com, Devour, The Art of Manliness, various Bluegrass blogs, and dozens of personal blogs. To put those numbers into perspective, more than ten times the amount of people watched the film online in a month than watched it over 3 years on the festival circuit. Considering I didn't have to pay any submission fees and it's revitalized DVD sales (where the profits are much higher than an iTunes sale) instead of cannibalized them, I'd say there's a strong argument for all short filmmakers to put their film online for free and easy viewing and sharing. 
If you've made a good film, the audience is there, but it's your job to lead them to it. It's important to have a plan. If you don't have the time to implement it, find a friend who does. The only thing I'd add to the Short of The Week article on how to launch your film is to be willing to adapt your strategy based on who is embracing the film. At first I was focusing most of my energy on Bluegrass blogs. When looking at embeds, I noticed a handful of smaller men's style blogs had featured the film. I adjusted my strategy, researching men's style blogs with larger audiences and contacting them about the film. As a result, many of them featured Pickin' & Trimmin' and thousands of people saw the film who wouldn't have otherwise.
Once your festival circuit is over, make your films available online. There are lots of people out there, like me, who love short films and want to watch and share your work.
The Vimeo Awards are currently accepting submissions and will be held in New York City in June.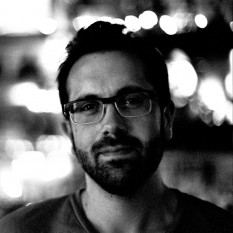 Matt Morris is an award-winning director living in Winter Park, FL. His documentary short films Pickin' & Trimmin', Watermelon Man, and Mr. Happy Man have been staples of the film festival circuit over the last three years. He is currently filming Mark & Lorna, a documentary short film about a lounge singing couple, as well as planning a leap into narrative filmmaking. www.MattMorrisFilms.com

Twitter: @MattMorrisFilms

There are two great films in need of completion funds screening as abbreviated Works-In-Progress. Come with your checkbooks out and know that you can save the world.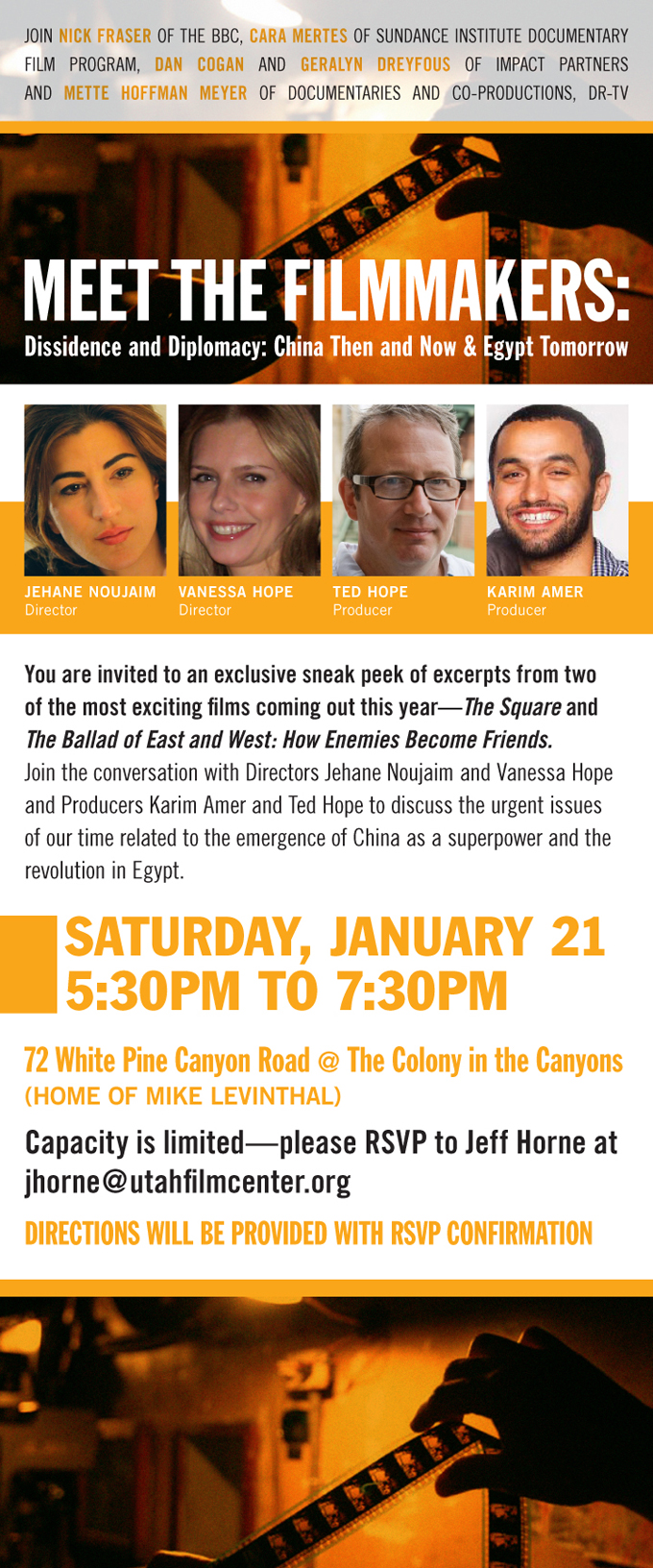 Tweet

By Rob Mills
Update: For more about SOPA please visit these links:



Uk Guardian: Sopa and Pipa would create a consumption-only internet



William Gibson Calls SOPA 'Draconian'



Techdirt: Why All Filmmakers Should Speak Out Against SOPA



Clay Shirky: Why SOPA is a bad idea

For the past three months a couple of dangerous bills have been making their way through meetings on Capital Hill. The Protect Intellectual Property Act (PIPA) and Stop Online Piracy Act (SOPA) have become famous for their dangerously reckless approach to combating online piracy. Worse yet, this legislation will do almost nothing to actually stop piracy but could cripple or crush online distribution.
According to the MPAA and other supporters of this legislation, SOPA and PIPA target "rogue" web sites and foreign entities, but the liability created in these bills is huge for U.S. companies. YouTube, Dynamo, MUBI — almost any online film distributor could be strangled by this legislation. If SOPA/PIPA were to pass, any online service even suspected of hosting any amount of copyrighted content can be effectively shut down within a week.
Make no mistake. I hate piracy. I hate that deserving artists don't get paid for their work. I hate that studios and distributors are forced to hopelessly accept and account for theft. I hate that sales of pirated goods — from DVDs to handbags — fund some of the largest criminal networks in the world, and support cottage industries of money laundering and human exploitation.
But the proposed SOPA legislation does far more than attempt to curtail piracy. SOPA and PIPA are completely reckless, sponsored by people with no clear understanding of online commerce, online media or the current generation of media businesses. As a result, these bills are like shotgun blasts aimed at a distant fly. While the scattershot hits everything around the target, that fly will continue to be a nuisance.
Worse yet, the most dangerous impact of this legislation is the ability for major studios to crush competitors. Rather than just creating a mechanism to control copyrighted content or penalize the hosts of illegal content, SOPA gives studios the ability to shut down entire sites and systems hosting any amount of copyrighted content on suspicion alone.
Ironically, for all of the big business and quasi-conservative support behind this legislation, it is a prime example of over-regulation aimed at limiting the free market. Executives at the major studios understand that SOPA/PIPA stifles their competition in the name of defending copyright.
As usual, studio support for legislation like this is largely a consequence of corporate fear and laziness. The television and film studios have spent much of the last decade cautiously sitting on the sidelines while the investors and innovators behind YouTube, Blip, MUBI, Livestream, Dynamo and hundreds of others took on disproportionate risk to build a sustainable online media market. Now that the markets are proven and the risk is manageable, the studios are backing legislation that would change the rules of commerce and cripple their competition.
An open, competitive market has always been the lifeblood of independent film and has always been terrifying to the studios. For 100 years studio executives have consistently been too scared about losing some of their dominance to explore new markets in innovative ways. With every new distribution option that independent filmmakers have launched, studio heads have pushed for legislation to either strangle or control it. And as much as I hate piracy, I also hate to see studio executives consistently hiring lobbyists to try and fix their problems after failing to innovate.
To support these efforts the MPAA, RIAA and major studios have all behaved like scared children for so many decades that it is no longer possible to take their Chicken Little cries seriously. We were told that the VHS was going to destroy the industry, but after they were forced by the market to embrace private rentals that market grew to become the largest and most reliable source of revenue. We heard the same story about audio tapes, DVDs, radio, cable television, pay-per-view — every technology that created a new way to reach the audience.
Piracy is a serious problem that requires serious solutions, but combatting technical innovation with aggressive legal attacks has never done anything but cripple the market. The best way to combat piracy is to make it easy and safe for people to pay for what they want. Piracy will always be a risk, but studies consistently show that a majority of people who pirate film and TV programs illegally will happily pay for them when those titles are available online and easy to pay for.
Independent filmmakers understand better than anyone that successful distribution means giving the audience what they want, whenever, wherever and however they want it. As an example of the real value of online distribution, at Dynamo we see video rentals succeed at price points 2-5x higher than Redbox DVD rentals. Yet this legislation could kill the online market before the studios even begin to take advantage of it.
Perhaps the worst of all this is that many supporters of this legislation likely have no idea just how dangerous this attack on online distribution is to their own future. Fearful studio executives are holding onto SOPA/PIPA like a hand grenade glued to their own fingers, but it's the independent filmmakers who will suffer most when it blows up.
Find out more and contact your representatives here: www.tumblr.com/protect-the-net