X
Looks like you are a new visitor to this site. Hello!
Welcome to Hope For Film! Come participate in the discussion, and I encourage you to enter your email address in the sidebar and subscribe. It's free! And easy! If you have any suggestions on how to improve this website or suggestions for topics please don't hesitate to write in to any of the blogs.
You can also follow me on Twitter or Facebook.
(If you keep getting this message, you probably have cookies turned off.)
By Orly Ravid
Quick tell your investors! Indie Film is safe again. The big waterfall of profits is starting to mount. Haven't you heard the news? VOD is making it all good again. Simple as making a good film that people know of and want to pay for. Seriously though, the news has been coming in and now we are getting numbers about how films perform here. And they look pretty sweet…
The Film Collaborative's Orly Ravid fortunately wants us to know even more and has done some research on the prospects of EU Digi Distro. And now I am smiling. You will be too.
New World Distribution in the Old World
As DVD sales continue to crumble (allowing us to use less petroleum), VOD is growing (now in 65.7 million US homes — about 55.7% of TV homes, according to MagnaGlobal). Digital distribution revenues are starting to percolate and be more reliable. Worldwide revenue from video-on-demand movies and TV programs will reach $5.7 billion in 2016, up 58% from revenue of $3.6 billion in 2010, according to a new research report. The tally does not include pay-per-view sports events, adult entertainment or subscription-based VOD services such as Netflix, Amazon Prime and Google, among others, according to London-based Direct TV Research Ltd. It should be noted this is not all related to new film but rather making catalog or library content available digitally. According to the study, "Internet-based TV (IPTV) is projected to overtake digital terrestrial TV (DTT) in revenue nextyear to become the third largest platform globally. Indeed, VOD revenue from DTT is expected to be largely confined to Western Europe" (source.)
In South Korea of course we know almost all have Broadband and watch films digitally but the US digital distribution market has been slower to mature, though it is finally, and so how is new world distribution faring in the old world? I wanted to explore the digital distribution trends in Europe. "The EU records the second highest TV viewing figures globally, produces more films than any other region in the world, and is home to more than five hundred online video-on-demand services" (European Commission "Green Paper" on the online distribution of audiovisual works in the European Union, 7/13/11). It should be noted that this 500 number is more theoretical and that probably only 100 are worth talking about and half of those being the main revenue generators. The EU funds new platforms but not all of them emerge successfully, much like our US government's funding of alternative energy. "A range of platforms offering transactional on-demand services span multiple territories e.g. E.g. Acetrax, Chello, Headweb, iTunes, Playstation Network Live, Voddler, Xbox Live. These tend to continue the practice of addressing customers "in their own language", and tailoring content to local preferences such as language, film classification, dubbing or subtitling requirements, advertising, holiday periods, and general consumer tastes. This is consistent with the experience of producers and distributors whether large or small scale, who have indicated that although they license content on a multi-territorial basis where there is a business case to do so, targeted and local investments in distribution and marketing are nevertheless required in order to promote and sell films in each country" (IBID). (To read the paper in its entirety go here.)
On a side note: many European countries are used to having films dubbed not subtitled and there is apparently a new software that facilitates dubbing in the same voice as the actor / speaker. I'm looking into it further. In any case, subtitling for digital is getting less and less expensive and can be done via software or labs. If one has played a film at a film festival in another country and then plan to distribute the film there I recommend you ask the fest for access to the subtitles (if cleared for other distribution). Traditionally, Nordic, Benelux, and some others are fine with and prefer subtitles, while others (such as Germany, Spain, and Italy) require dubbing. In the higher educated arthouse/filmfest world, one can often get away with just subtitled versions even in the dubbing countries.
At The Film Collaborative we have noticed that iTunes has just recently expanded its footprint into Europe and is now available in the following EU countries: Austria, Bulgaria, Cyprus, Czech Republic, Denmark, Estonia, Finland, Greece, Hungary, Latvia, Lithuania, Malta, Netherlands, Norway, Poland, Republic of Ireland, Romania, Slovakia, Slovenia, Spain, Sweden, United Kingdom. Non-English stores include: Spain, France, Germany, Italy, Luxembourg, Belgium, Switzerland, Portugal.
NETFLIX, Amazon (via Lovefilm), and Hulu are expanding their EU footprint too. In the US Hulu is ramping up its competitive edge with Netflix on the SVOD HuluPlus and these days it's looking for more films that it can do stunts around.
So what are the other key EU platforms? Trends? And which kinds of films are viable?
I asked TFC Board of Advisor / EU digital distribution guru and TFC partner Wendy Bernfeld of Rights Stuff to weigh in. Wendy noted that various international platforms are increasingly interested by now in licensing art house and festival films, not just mainstream, and that they also have room for niches. (For an example, TFC received an offer for 300 EU from one small platform but sometimes the money is quite better, and/or is coupled with rev shares and small upfronts. The point is that the deals are non-exclusive and can ripple through various windows and regions. Keep in mind some platforms are transactional (pay per view) and revenue sharing, others ad supported (free to consumer) and others subscription (e.g. pay per month) and hence the license fee, just like TV, but smaller often though sometimes greater. Wendy notes that whilst some earlier pioneer platforms have gone out of business, others are launching or strengthening, and diversifying into thematic genres instead of only mainstream. Wendy cites that some of those non-USA platforms include Orange, Viasat, XIMON (for art house/festival/docs) in the Netherlands, Voddler (Nordic), Blinkbox (UK), mubi.com (EU), not to mention many telecom and cable VOD platforms that have online offerings of their own Wendy adds that "LOVEFILM in the UK (now owned by Amazon) usually only takes larger packages, not one-offs, if dealing direct with producers/ distributors, otherwise one can go through aggregators/digital distributors and sometimes one is pressed to have had a DVD or local theatrical release already, while in other case they are willing to premiere online or Day & Date. Lesser-known or library (catalog) films can usually find a home on a non- exclusive and on ad-supported (AVOD) basis, but more current films usually start with transactional (TVOD) basis and/or subscription platforms (SVOD)… Many of these platforms are willing to take delivery of art house films via DVD" or a hard drive or digital master (instead of requiring the expensive encoding/digitizing the way Apple does).
Wendy believes that 2012 will see more of the same consolidation that 2011 witnessed. Also some key platforms (such as Hulu, Netflix, Yahoo, Endemol/AOL, Nokia, Canal+, Orange) are selectively commissioning Transmedia and/or branded film opportunities. Ad- supported (AVOD) platforms such as YOUTUBE and subscription platforms such as Lovefilm in the UK (owned by Amazon) are adding premium transactional VOD (TVOD) in order to handle current films and not just library or PAY TV window titles, and some are competing against the premium PAY TV window and occasionally buying an SVOD window exclusively instead of nonexclusively, to beat out a PAY TV licensee (e.g. as with Netflix, Lovefilm recently, in some key indie deals). More platforms are open to REVERSE WINDOWING (a trend growing and succeeding in the US, e.g. Melancholia), which is launching online first and then opening theatrical. Interestingly, EPIX began licensing international festival documentaries in 2010 but have now focused their attention on co-productions instead of acquisitions. As in the US, many traditional PAY TV platforms are going cross-platform and on multiple devices (a la "TV EVERYWHERE", and similarly the nonlinear online channels are often seeking multiple device rights and/or at least have an App). In terms of trends, it still seems like the bigger funds and bigger platforms are still more focused on more mainstream content. Yet having said that, here's a summary from Wendy on key platforms for Art House films:
For films not released theatrically Wendy cites among others, XIMON & MUBI (TFC is direct with them and they also often deal directly with filmmakers) and also notes there are the local equivalents of Fandor and IndieFlix in various regions. Some PAY TV film channels have online offerings that explore more niche or arthouse material, even where the film is not on the main channel. MUBI is co-owned by the rights holder to one of the most expansive libraries of art house cinema, Celluloid Dreams. MUBI is technically available everywhere, and is sometimes syndicated as a channel carried on a telecom platform (as in the case of its SVOD service on Belgacom in Belgium). It is also on Sony Playstation, has (last time I checked) 60% of its audience in the US and most of the rest in Europe. Wendy explains that for bigger indie titles and mainstream ones there are about 5-7 or so VOD outlets per country, usually in the form of television related, IPTV, Telecom/Cable companies, (as well as the online and/or mobile sites, and offerings that are being put together by OTT box and consumer electronics/connected TV manufacturers.)
For example in even the small country Holland (where Wendy, former Canadian, resides) there are: KPN, Tele2, SBS/Veamer, Ziggo, Upc/Chello/Film1, . Others in EU include e.g. Orange, Canal Plus, (France etc), Telenet, in Nordic, etc.), Telefonica, Viasat… Most buy TVOD and sometimes SVOD and/or AVOD. Some web-based sites for VOD, according to Wendy, include: Veamer (NL); Popcorn (just launching in UK), Blinkbox and Lovefilm(UK); Voddler & Film2Home & Headweb and Viasat nonlinear offerings (Nordic),. In Benelux, Cinemalink, Veamer , Pathe (soon launching) , idfa.tv and Ximon (Netherlands); Maxdome (Germany); Sony-related Qriocity, Daily Motion & Orange (many countries in EU) , Movieeurope, Zatoo, and sales agent Wild Bunch has launched a platform service called FilmoTV. And there are plenty more!
Wendy's final and most important kernel of wisdom is this: "It is really important to WINDOW (i.e. Transactional, Subscription, Advod, Sell Through) carefully and balance traditional with new media. But also, windows can be in reverse for certain films, especially indies, i.e. producers can build (and engage with) the audience before the film is even out and perhaps premiere ONLINE first, (or day and date with another cross-promoted window), and then one can still end up in theatres. The key is to know the audience and try to tailor the marketing and distribution patterns accordingly…producers can be more active these days to heighten the chances of film success.
There are a lot of small markets and platforms and all this takes a lot of work but if one has built community around a film and awareness then the effort may pay off and add up to a nice revenue stream. Once the first deals are in place with platforms (deal structures, relationships, contacts, contracts) it's easier to build on that and add new films to the deals with just short amendments or riders, so the effort at the front end makes years of future dealings run smoother.
My first interaction with Viewster was during its previous incarnation as DIVA.pro which seemed to function more like an aggregator. Now Viewster serves that purpose in some ways but is also a platform. In that way it's similar to SNAG FILMS, which is now both a platform and an aggregator. Kai Henniges of Viewster describes the company as follows: "today we are largely a consumer-facing cross platform VOD services, a content retailer. Our focus is on a number of CEE markets where we see the opportunity to emerge as the leading one-stop-shop. In parallel we supply movies to leading platforms in the UK, US, Germany (Netflix, Hulu, Virgin, Lovefilm). In these heavily competitive markets we rather work with the leading retailers as an aggregator than position ourselves against them". Viewster has 18 manufacturer deals and estimate being on 50,000,000 devices now. They are especially excited about their cross platform deal with Samsung. Viewster works with local mini majors such as Kinowelt in Germany, Aurum in Spain and also sometimes individual filmmakers. They have 160 content suppliers so far. When I asked what sort of films Viewster seems as working best Kai noted "a mix of classics such as Death Proof, Crank, or local films such as Empty Nest work well and course Day & Date releases". Kai added the need for a good trailer and key art, ideally an inspired title (e.g. "Dirty Deeds did fantastic"), preferably a known actor. "Without any of these attributes, films are likely to languish in VOD, the selection is even more harsh than in the old home entertainment business".
TFC recommends picking a specialist in new media / digital distribution to handle these rights as opposed to letting a more traditional company handle them unless they prove to know what they are doing and offer you fair terms (we like the 15% commission and under model or flat fee).
Filmmakers, whatever you choose to do with respect to your digital distribution, do not forget, one can reach the whole wide world via one's own website(s) and social networking pages by utilizing DIY digital distro services (for more on this topic please refer to numerous past blogs about digital distribution and DIY platforms and services. For past blogs about these topics go to www.TheFilmCollaborative.org/blog
REMEMBER: Films do not market themselves. There is a proliferation of films (thousands per year, and hence an emerging glut and your film will die on the digital vine if you do not connect-the-dots and create your community around your film (a la Sheri Candler). We had a lovely discussion about this at the Lone Star Film Festival. Ted Hope was especially charming and humorous as he rolled off the staggering stats. Anyway, even when there are better curation mechanisms on platforms or via services, marketing is king.
For those not into monetizing piracy (though we recommend trying it!) well, you can try to stay ahead of the pirate ad-supported sites (because that's the latest trend in piracy and it's huge, to the tune of tens of millions). Key would be to 1. Watermark screeners or use private streaming service; 2. Do some serious SEO work (Search Engine Optimization) and hopefully with some other technological assistance redirect traffic your way (as did Wendy's former ADVOD client in the UK www.IndieMoviesOnline.com) 3. Release your film at the same time worldwide and in as many places as possible and for a reasonable fee that is competitive to free. When we (The Film Collaborative) help filmmakers sell internationally we try for a UNIVERSAL STREET DATE. And per Wendy (and also in Sheri Candler's case studies in our book www.SellingYourFilm.com), some filmmakers partner with Bit Torrent, Pirate Bay etc to launch their films online, tapping into the audiences already there (e.g. Nasty Old People, The Tunnel).
And, a little something extra never hurts.
Bon Chance!
Orly Ravid has worked in film acquisitions / sales / direct distribution and festival programming for the last twelve years since moving to Los Angeles from home town Manhattan. In January 2010, Orly founded The Film Collaborative (TFC), the first non-profit devoted to film distribution of independent cinema. Orly runs TFC w/ her business partner, co-exec director Jeffrey Winter.
By Jacques Thelemaque
Jacques Thelemaque returns today to complete the download of his lessons learned from Digi Hwood knowledge fest. What's the future? Does anyone know? This much I DO know: I would love to have one person cover for our HopeForFilm community all the film related seminars over the course of the year, be they in NYC or LA, and compare what can be gained from these conferences and how they vary. I wonder if we can find a sponsor… I wonder more if we could find one person who can endure — even with the enticement of tasty sandwiches!
The second day of Digital Hollywood started earlier, but I was there on time, excited by the film-specific panels and those bagels, croissants, muffins and pastries with my name on them.
The first panel I went to was "Film Festivals In The Digital Age" presented by IndieWire, moderated by IndieWire staff writer & chief film critic Eric Kohn and including Sebastien Perioche – CEO/President/Founder of Eurocinema On Demand, Amy Dotson – Deputy Director of IFP, Geoff Gilmore – Chief Creative Officer Tribeca Film Festival and Terence Gray – Founder and Executive Director of the New York Television Festival (NYTVF)
Luckily, the panel didn't speak solely about festival issues, but broadened the discussion to address a number of issues swirling around independent film. The panelists all agreed that festivals are more important than ever as curators. But in these challenging times, they also need to be a bit more of a partner for films and filmmakers. After the panel, I asked Amy Dotson how active in the distribution process festivals are willing to be (given that festivals are commonly the only meaningful theatrical distribution a film will get and that the larger festivals often demand a "premiere" to screen your feature). She said that's the million-dollar – but still unanswered – question since it generates so many internal arguments at festivals. In essence, the answer defines the role of the festival – and there does not seem to be a unified perspective on what that role should or could be. Certainly, festivals are still not talking too much about how they can help monetize a filmmakers' work. Sebastien tried to put forth the idea that Eurocinema On Demand can provide exposure and royalties (for European filmmakers only). But many of us filmmakers have heard that promise before. Geoff Gilmore, however, seems to be taking the filmmakers financial interests very seriously. He rightly argued that advertising driven platforms suck. Transactional models work better, but thinks the split with filmmakers is typically underwhelming. He claims Tribeca is trying to create a model that provides guarantees as well as meaningful ancillary cash. Sebastien asked what he means by real cash. But that was never answered. Gilmore feels it is the festival's responsibility to embrace and provide a central platform for new media story-telling (gaming, transmedia, etc.). Amy Dotson said commercial agents for filmmakers is a good idea, if you can find one – not just to make commercials but to generate commercial endorsements for films or new media. Over-all, the panel suggested festivals can best support filmmakers if they have clear goals – whether it be to generate exposure or cold, hard cash.
The next panel – in the very same room (I took a break to pee and lost my really great seat) – was "The Future of Content Distribution". This was the panel I was definitely MOST excited about. On the panel were Daniel Laikind – Founder of Stickfigure Productions (Moderator), Rick Allen – CEO of SnagFilms, Gary Delfiner – SVP Digital Distribution at Screen Media Ventures, Erick Opeka – VP VOD and Digital at New Video, Debra Fisher from Oscilloscope Laboratories, Matt Dentler – Head of Content at Cinetic Rights Management and FilmBuff.
When I got back from the bathroom, the panel was already deep in discussion and were busily listing a few of the interesting new video content sites out there: – Machinima, Vuguru. FilmBuff. SnagFilms. Also, some discussion of YouTube, Netflix and Hulu. That led to a discussion about deal models for filmmakers and the importance of separating rights so that you don't give them all up to a single entity. Non-exclusivity is apparently now more accepted – especially with these new companies/sites – allowing filmmakers to negotiate their rights separately with various companies whose core competency allows them to adequately manage the rights they acquire. They went on to say that Netflix, Hulu, and YouTube are making deals with individual producers. But not up-n-comers. They tend to be fairly established filmmakers or name talent. Deals don't bring as much money as broadcast, but, again, you can negotiate to limit the rights they hold. Matt Dentler said content creators (filmmakers, naturally) need to be a lot smarter. And they have to work with companies that have a true digital strategy. Debra Fisher says we must educate ourselves (filmmakers, naturally) on the various platforms and the "metrics" of each. Afterward, I asked Matt if he can provide a case-study that illustrates how a digital strategy is created. He simply said that digital strategy is broken down into two primary approaches based on whether a filmmaker is trying to make money or trying to build exposure (didn't we hear this at the film festival panel?). They can both feed back into each other, but it is incumbent upon the filmmaker to make that decision. He also said his company (FilmBuff) likes to get involved at the rough cut stage – and not any earlier – to begin devising a strategy. Sadly, never got to hear what a typical strategy might sound/look like.
Then I had lunch. Contemplated going somewhere else to eat. But between being a cheap-ass filmmaker and not wanting to leave the event (it was kinda cold last Friday), I dove back into the potpourri of mini-sandwiches, but was sad to find no tuna sandwiches left. Damn, this conference-going can be so challenging at times.
Next up was the HBO panel – which I knew would be one giant commercial for HBO. I didn't mind. I LOVE HBO and I'm not ashamed to admit it!! It started with a tour of HBO Go. When it was finished, and despite my love for HBO, I had to ask myself "What am I doing here?" But I realized that how HBO crafts it's web presence, apps, interactive experiences and over-all social experience around their shows is a sometimes very applicable model for indie filmmakers. Of course, the social experience for HBO shows cannot be replicated exactly by indie filmmakers because they build them around shows that have already reached a certain level of cultural identity. But here are just a few things to consider:
•Keep on point. Do not create social tools/apps whose relevance to your film/show is a big reach.
•"Seed" your social activity with friends/family/crew/etc. – those with only no degrees of separation from you or the project.
•Every social tool used on the web should have a smartphone/tablet app analogy. And every app should be able to talk to the website.
•Tweeting is a bad experience for direct conversations with audience.
•Don't forget the lurkers – people watching the social interactivity, but not participating.
•HBO connect is a new tool that allows audience to connect with what other HBO fans are buzzing about and even connect with stars. "The water cooler re-imagined" is the tagline for HBO connect. Very clever. And this connectivity with filmmakers and important members of the cast of any film (even the smallest) can be truly meaningful.
I finished the day torn between a "Branded Entertainment" (web ads and short ad-sponsored films) panel vs. an "Oscar Campaign" panel. I think I made the wrong choice. "What did I care about Oscar campaigning?", I thought. And I figured the branded entertainment panel would be good information for filmmakers looking to make some cash for their filmmaking. But, of course, the branded entertainment panel was another mind-numbing onslaught of corporate-speak with no clear treasure map for filmmakers and other content creators to follow. So, I left and came in on the tail end of the oscar panel and they seemed to be saying some very interesting things about marketing in general. And the featured film was a doc – which are always indie and more analogous to indie narrative filmmakers than other forms of "content". But I, sadly, got there too late to fully grasp the whole arc of the discussion.
So, here's just a few takeaways from the second day, and from the conference over-all.
•DVD is dead. Or at least that's what everybody was saying. Don't know if I buy that quite yet for nobody filmmakers.
•A new site called YouToo.com was ubiquitous It offers it's users a "fame spot". It made me depressed.
•Know what your goals are as a filmmaker and work backward from than in your digital strategy. Heck, work backward from that in figuring out what you even want to make.
•Stick to your core competency. Stop pretending you'r a filmmaker, a fundraising genius, tech wizard, a marketing guru and a business wunderkind. Surround yourself with people who are much better at things than you are.
•Nobody has a model for consistent, repeatable money-making in the Digital Universe, yet. But all agree, that's where the money will be. I do, too.
•Engagement is all the rage. But some form of engagement is indeed key, even for us shoe-string indies. It's incumbent upon us to create reasons for people to care about our work.
•In the end, it's clear that content is indeed king. Even though few seemed able to talk specifically about content, it's obvious that every success had a really good story behind it or in it. It's just that there is no easy, repeatable formula for "good". But that shouldn't stop us from trying. And good work will find its way into any platform.
•Fresh baked goods are always pleasant to have around.
At the end, no party. No dinner. Just over. Exchanged a few business cards with some interesting peeps and I was gone. Was I glad I went? Absolutely. Was I totally satisfied. Not completely. I got some great info, but I was a bit frustrated by the dearth of clarity and specifics – and the lack of substantive discussion of content. I guess my recommend for the future is that they use moderators who truly reflect the audience (instead of industry peers) who will dig in there and get the kind of specifics we need. But there's no doubt we're all – including the panelists – still on a big learning curve. Which means the future is wide open and full of possibilities….
By Jacques Thelemaque
Conferences abound in the US Film Biz and sometimes seems like another example of industries that still financially prosper in a field that has regularly been headed downwards. Yet, as corporate focused as they often are, they do point to a tendency to continued education. Perhaps most hopefully they point to a willingness for our industry to evolve and embrace some aspect of change. We sent Filmmakers Alliance founder and past HopeForFilm contributor Jacques Thelemaque to Digital Hollywood NYC to get the perspective for the truly free film community.
– Ted
I don't go to seminars and conferences as often as I used to. Mostly because getting anything beyond a sales pitch out of them is like panning for gold. I've lost patience with sitting through hours of presentations to get a single nugget of new/good information. There are exceptions, however (such as Ted and Christine Vachon's excellent master class which I will post a blog about soon), so I was genuinely excited for the opportunity to attend Digital Hollywood NYC last week.
Frankly, I'm excited by anything that will help me try to understand the new media landscape, which I find frustratingly inscrutable. And given that the two-day conference is titled "Digital Hollywood" (with a subtitle of "Content is King") the natural assumption is that it is looking at the digital landscape from a filmmaking/entertainment/story-telling perspective, which is right in my wheelhouse.
So, I hopped a couple of trains and made it up to the McGraw-Hill building in mid-town Manhattan to see what I could learn. No signage, but lots of helpful people led me to the second floor balcony and suite of classrooms. I got there a bit early and was immediately encouraged by the fresh coffee and buffet of baked goods. No matter what happened, I wouldn't have to experience it on an empty stomach.
I also was happy to learn they offered wifi access, so I pulled up the conference schedule on my computer. Since they always had at least three panels going on simultaneously, you would have to choose one – or hop around getting bits and pieces, which they encourage you to do. It was tough choosing as they were able to get a number of impressive speakers – many CEO's and V.P.'s of both emerging and established companies working, in various ways, at the convergence of digital entertainment and social media.
For the first panel of the conference, I chose one on Social TV. There was also one on philanthropy in the digital age sponsored by Huffington Post that was tugging at me, but I chose Social TV because I felt I really needed to understand what the hell it was. The minute it started, however, I realized I'd be playing catch-up. The audience was clearly expected to already understand the term "Social TV" as well as the buzz-words that flew around the discussion. Here were the four most common buzzwords I heard there, and actually, throughout the conference:
Second screen (even third screen, sometimes) – The computer, tablet or smartphone you are looking at even while you are primarily engaged in some other screen (presumably the television).
Ecosystem – The digital world created by a specific film, tv/internet show, game or product.
Engagement – The connection between an audience and a specific film, tv/internet show, game or product created or enhanced through digital tools and websites.
Metrics – The data related to a specific film, tv/internet show, game, or product. How many eyeballs is it getting? How much activity is it generating? How much money is it making? Etc., etc….
As I sat through the discussion, it became clear to me that, at least in the context of this conference, Social TV seems to be a catch-all term for any tools/technologies that generate social interactions based upon media creation and consumption. It's all the stuff companies are devising to get and keep audiences engaged.
Now, none of this is all that sexy for an old-school film buff like me. But I felt like a six year-old eating my vegetables. It was necessary information I had to swallow. We need to learn about all this stuff and see if it will lead us filmmaking dinosaurs anywhere other than extinction. It turned out, however, that to swallow it, I also needed to interpret it. At this first seminar, as would be the case with nearly all the seminars throughout the conference, there was precious little specific discussion about content. Most speakers spoke in vague generalities about "content" and rarely did anyone discuss Social tools in direct relation to independent film – aside from a specific case-study panel on an Academy Award-nominated doc. The conference, over-all, was heavily slanted toward the television and advertising industries. That doesn't automatically mean there weren't meaningful analogies contained therein for independent filmmakers. But they weren't always obvious. And sometimes, the industry focus was far too tedious to sift through in hopes of finding that small nugget of informational gold.
So, getting back to the Social TV panel, the combination of buzzwords, vagaries, and corporate agendas finally overwhelmed me and I skipped over to the philanthropy panel before it ended. It was mostly doc filmmakers talking about the globally-impacting work they were doing…and it felt like a breath of fresh air. But the disconnect between what they were discussing and the Social TV panel was striking. Yes, what these doc filmmakers were discussing was far more meaningful and interesting, but they did not seem to even consider employing the kind of audience engagement arsenal that the corporate types were obsessed with just down the hall. I asked filmmaker Laura Pohl how much she integrates transmedia concepts and strategies into her work. She said not at all. At least not on the project she was discussing.
But that is not too surprising because filmmakers in general are still pretty old-school. And, after sitting through most of the Social TV panel, I still had no real idea what the Social TV arsenal is comprised of. So, I returned to the Social TV panel just in time for Q&A and asked some specific questions.
Question: "What tools and techniques do you employ in your Social TV strategies"? Answer: "Well, we use Twitter and Facebook. We invite commentary. We create apps and games and other interactive content. We sometimes run contests. In general, we invest heavily in second, and sometimes third, screen activity…." Uh, okay. Nothing too cutting-edge here, obviously, but I get the idea. Just create as much stuff as possible that will broaden your audience base and/or keep it engaged. What that is specifically is clearly still evolving, and will necessarily be different for different kinds of shows. But between the two panels I came away feeling that all of the things these corporations are doing to sell shows and products can be used extremely effectively by the documentary world to engage people in causes, guide them to action-steps and effect global change.
I also asked Sara Passe of CAA (who works with new media creators and producers): "What kind of projects should indie filmmakers be thinking about in terms of new media/Social TV?" Answer: "The short answer is that it must be globally monetizable and easy to market. It should also provide some clear mechanism for audience engagement. I know it may be counter to what indie filmmakers want to do, but they should focus on creating films that can be cut up into bite-sized pieces – essentially serialized. Does that help? I hope so." Well, sorta.
I wondered why a representative from Sharp (the television manufacturer) was on the panel so I asked her what kind of relationship her company was looking to have with content creators. Her answer: none. She just thinks this Social TV space is really important and we should all be working to understand it. So, we're essentially in the same boat.
From there, I skipped around from "Merging Content with new Technologies" To "Video Across Platforms" to "The Social Experience: Personalized communication" to "Digital Media Investing" to "Transmedia Showcase" to "Cable TV and Broadband: New Content" to "Video on Smartphone and Tablet". Of course, I took a small break in between all this to chow down on the nice sandwiches and cookies they provided. So, here's what I took away from the rest of the day:
Nobody knows anything. Or, at least, nobody has any certainty about where all of this digital potential is leading.
Nobody has yet to hit on a great, consistent model for monetizing new media other than to start a "digital media" venture, get some VC to fund it and pay yourself a lot of money. There are people making small bits of money with web/tablet/smartphone-specific content, but no clear formula for how they've done it.
Nobody seems to talk specifically about content. Content did not seem like King. More like an indentured servant.
The killer spin-off "app" of all time is fantasy football in that it brings in a secondary, but very compelling level of engagement with the main show. Is there a film analogy to that?
If given the opportunity, audiences will sometimes create their own, often surprising ways to engage with content. Give audiences opportunities to respond to your work and then pay attention to those responses.
Although the Investment panel was just for tech/media entrepreneurs, the key ingredients investors want is also applicable to film – What is the product (what is the film and is the script/concept any good)? What is the market (who will want to buy/see the film)? And what is the team (who are the filmmakers)?
The transmedia panel actually had filmmakers (content creators, as they were called) successfully creating alternative work. But none had an economic formula for what they do. None had a repeatable business model of any kind. They just created work (ALL short form) and were found by audiences (or media companies).
The day finished with a very nice wine reception that allowed me to connect with a couple of interesting attendees, especially one guy from Germany working on a very cool next generation collaborative filter that could work incredibly well for films. Few of the panelists were anywhere to be found. Neither was dinner, even though it was listed in the program. But there were yummy leftover cookies. I pocketed a few on the way out so that I would end Day
Day Two had a bit more film-related stuff. I'll give you the lowdown and wrap-up in Part 2.
Tweet

I was in London for the film festival, and took the time between drinks to answer a few questions.Tweet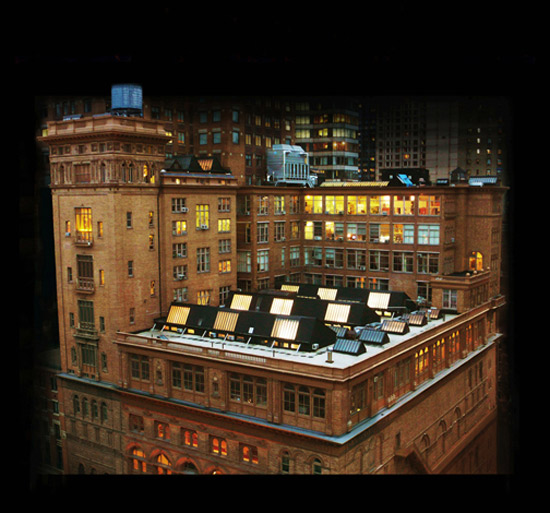 A few months ago, Jennifer Fox wrote a guest post for this very site, a three-part, 29-point guide to running a successful Kickstarter campaign. Fox's groundbreaking documentary My Reincarnation had recently broken all Kickstarter records and would ultimately go on to raise over $150,000, so her posts weren't just informative and useful, they were a manifesto, a victory lap for the very concept of crowdsourcing.
Over the past decade, I've been working on a film called Lost Bohemia, a documentary focusing on the semi-secret world of the Carnegie Artist Studios and the lives of her tenants, including such luminaries as Bill Cunningham and Editta Sherman. The project took a tragic turn in the middle of production, when it was announced that everyone, including myself, was being evicted from these studios due to a series of "renovations" proposed by the Carnegie Foundation. Lost Bohemia ultimately ended up being a chronicle not only of a community but also its destruction, a cautionary tale set in a world corrupted by real estate madness and gentrification.
Now, when I read Fox's posts, Lost Bohemia was in a similar situation to My Reincarnation: We had a finished documentary that, while well reviewed, had not yet found distribution; naturally, I was inspired to try this Kickstarter thing out myself. I pulled together a team and, following Fox's wisdom, amongst other sources of Kickstarter-lore, attempted to devise a sucessful campaign. But the best laid plans, etc, etc…
Cut to the 31st of October, 2011. The Lost Bohemia Kickstarter has a 4 days left to raise a third of its target $18,000. The campaign has not been a failure, not by any stretch of the imagination, but it's scary sitting here, not knowing if we're going to be able to secure distribution. And so, in light of that, and seeing as it's Halloween, I give you the Four Scareist Things About Running A Kickstarter Campaign!
1. Technical Difficulties
When we launched on the 5th of October, we had everything set up and ready to go. We had made a great video, reached out through social media, compiled email lists of thousands of prospective donors, sorted out all the financial details; all we had left to do was push the button and LAUNCH. Unfortunately, fate threw a pretty massive gear into the works: for most of the first day, Kickstarter was experiencing some severe technical problems. That meant that a large portion of the people we told about our project went to check it out, saw that the site was down, and promptly forgot about it. This was completely out of Kickstarter's control, let alone ours; sometimes these things just happen. This is port of the reason why it's incredibly important to update regularly, to keep circulating the word, to never drop the ball: not only is it just a good idea to keep buzz circulating at all times, but also there will be times when you reach out and people will not be able to reciprocate.
2. Looking for an audience
A crucial difference between Lost Bohemia and My Reincarnation became painfully apparent as the campaign developed. While Reincarnation is, at its heart, a film about the relationships between fathers and sons, it's also a film that will be of interest to anyone fascinated with Tibetan Buddhism. Lost Bohemia, on the other hand, is a film that is both limited and yet general in scope, and, as a result, difficult to find a specific demographic for. It's a film about people losing their homes, but it's also a film about artists and gentrification and what makes a community a community. It's a film about old people that resonates most soundly with young people; in a word it's a film without a specific niche so not the easiest to market.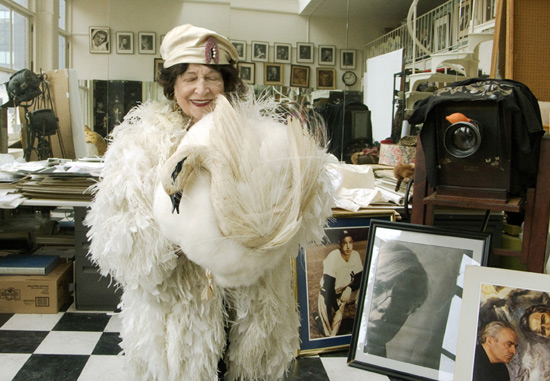 3. Lulls
On the 20th of October, the scariest thing happened: nothing. No donations, no emails, no questions. We just kept on refreshing the page to see the same number parroted back at us over and over again: $6,231. I didn't even have to look that up, it's just seared into my brain. We sent out updates, Facebook notifications, emails, Victorian street urchins with wax-sealed missives, all to no effect. I went to sleep that night thinking, that's it, we've ran out of steam, ran out of interested donors, it's over.
When I woke up we had two new donors, and I could breathe again. But we never found out why exactly this lull occurred, and townsfolk say that on a full moon, you can still hear a lull howling out upon the moors…
4. Uncertainty
Here's the thing: when it comes down to it, even after you've researched and compiled and perfected, even if you have a great team and a great video and great incentives and something great to give money to, there's still a certain percentage of running a Kickstarter campaign that is pure crapshoot. And like all great gambles, Kickstarter is an all or nothing game; if we don't reach our goal of $18,000 by the end of the week, we don't get anything. You can never really relax. If you are halfway though your campaign and you've raised 33% of your target, is that good or bad? Can you rely upon other projects data as a control of any kind? Or does each project develop independently, in its own unique way, according to the mitigating factors surrounding it?
As confident as I am that our project will succeed, I can't just pretend that the doubt and the uncertainty aren't there. Kickstarter is about asking strangers for money so you can make your dreams come true. Sometimes it's a bit hard to have faith in that.
Now let me make this clear: we here at Lost Bohemia HQ love Kickstarter, and we are awed by the 100+ pledges we have received so far. It's an awesome site, and all the support that we have received from it has been phenomenal. I can't say thank you enough to everyone who has donated to Lost Bohemia. I just want to make it clear that Kickstarter is tough, and on occasion… a bit scary.
For more on Lost Bohemia, check out the Kickstarter.
The official website: www.lostbohemia.com
Our incentives page: www.lostbohemia.com/kickstarter-fundraiser/kickstarter-incentives/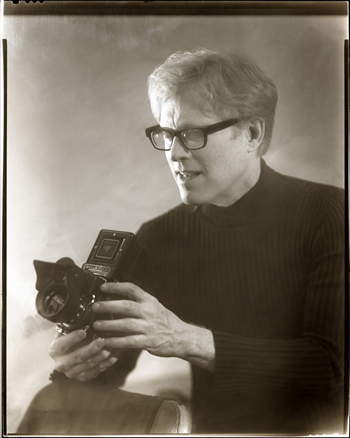 Josef Astor — Filmmaker, Photographer
LOST BOHEMIA is Josef Astor's first film. In 1985, he opened his photography studio in
Carnegie Hall, living and working there for over twenty years. Astor is acclaimed for his
theatrically staged, historically informed portraits of individuals from the world of music,
architecture, dance, theatre and art.
His photography regularly appears in Vanity Fair, The New York Times, The New Yorker,
Newsweek, GQ, Esquire, Rolling Stone, House and Garden, Dance Ink. Astor's advertising clients range from AT & T to Bergdorf Goodman, Absolut Vodka and Phillip Morris.
He directed sequences in the documentary PARASOMNIA and was also Production Designer for the PBS documentary Aaron Copland at 100.
Astor's work has been widely collected and exhibited, including shows at The International Center of Photography, Julie Saul Gallery, Howard Greenberg Gallery, 'Vanity Fair Portraits' at the National Portrait Gallery in London, and upcoming exhibit "The Digital Darkroom" at The Annenberg Space for Photography. He has received the Infinity Award from the International Center of Photography. Astor is currently on the faculty of the School of Visual Arts in New York.
I was in London for the BFI International Film Festival and was asked about Todd's latest.Tweet

PART 1. PHILOSOPHY. INTRODUCING MY FILM CURRENTLY ON KICKSTARTER, ALONG WITH SOME THOUGHTS ON SPEAKING IN THE FIRST PERSON
Earth Camp One is a work of creative nonfiction about how I lost four family members in five years. The film is also about a hippie summer camp in the 70s in Northern California, the connection between those two things being that when you're young, you want to break away from your family, find different cultural markers. What happens when they leave you? The film also has animation about different conceptions of the afterlife. Earth Camp One  is about my experience of grief and loss and about a broader understanding, or exploration, of how our society's denial of mortality leads to everything from people feeling isolated and alienated when they're going through something which is THE universal human experience. To national policies (wars) that, in not just my opinion, are predicated on a core belief that  no soldiers and no civilians can die because, actually no one dies. 
Right now I'm nearing the end (Friday night at 8!)  of a Kickstarter campaign to raise money to get to a rough cut on the film. I've applied for a billion grants where people I don't know go into a room and look at my project and come out and tell me "yes" or "no," (usually no, and by email) so it's incredible to build a web page, put a video on it and have 400+  people say "yes!" by backing the project. It's pretty mind-blowing, that "yes." All the endless reservations, differences in taste, politics, and sensibility that kept various granting organizations or corporations from supporting my project are absent. Of course they may be hundreds of people viewing my video and reading my text who loathe it, but fortunately Kickstarter and Indiegogo have no guestbook for people who looked and left. Whomever might've rejected my project and moved on, I'm blissfully unaware, checking my email and racking up the next 15 backers who write me messages about how much they love the excerpt, and the idea of the film, and can't wait to see it!
There are a lot of precedents for the kind of first-person documentary I'm making: just about anything by Ross McElwee, Agnes Varda's The Gleaners and I, Thomas Allen Harris's That's My Face, Ari Folman's Waltz with Bashir, and films by Alan Berliner, Jem Cohen, Doug Block, Su Friedrich, and others. I am not inventing a genre, just finding an authentic voice and structure within it. But finding money to make it is another story. Earth Camp One has been turned down by just about every place you could go to for documentary funding, but it's GOTTEN funding from The Guggenheim Foundation, Netflix, Chicken & Egg, The French American Charitable Trust, and like most nonfiction projects that aren't works for hire, it's produce-as-you-go. This one is tricky because there really is some kind of aversion, amongst funders, to work in the first person. I'm not fond of the term "personal doc" as it implies you're telling the story as therapy or for a small group of friends. No one called Joan Didion's The Year of Magical Thinking or Dave Eggers's A Heartbreaking Work of Staggering Genius "personal books." Films in the first person can be self-indulgent, but so can the majority of Hollywood blockbusters. What could be more self-indulgent than the studio exec, whose main purpose in life is to keep his job, so  that he green-lights a series of movies whose primary quality is that it looks like every film that came before them?  
I think at least some of the discomfort that people have with films in the first person goes back to a time when men controlled printing presses and universities, and women were barred from running presses or getting an education. Women had one form of writing: the letter. Their language was personal, it was domestic, and they took their "I-statements" very seriously because the personal realm was their realm . They might dare to think about literature or politics or industry, but they didn't speak about them: they were allowed to reflect on one thing and one thing only: their own experience. 
I can't help but think that the extent to which first person speech, in film, is considered too personal, or not appropriate to fund goes back to the sense that someone speaking in the first person speaks with a small voice, with a domestic voice, as opposed to with the authority of the state, the church, the university. Whether the filmmaker is Alan Berliner or Agnes Varda, there's still a sense that if you are talking about yourself, it must be personal, and if it's personal, it can't be universal. Or, as a woman in the audience at a recent screening of Tiffany Shlain's Connected, one of my favorite films of 2011, said, when I pressed her to tell me what she thought, "I think films like this one are self-indulgent because documentaries should be about something important, and if you're talking about yourself, it means you think you're important." I appreciated this woman's candor, but I think her views are not only unconsciously sexist, I think there's an unfortunate sense that what's important must be outside ourselves! And I would argue that what's universal is not always what's rubber-stamped by experts or confirmed by mass appeal,  but is always a good story well-told: and that Joan Didion is no less universal than Toni Morrison: and that Tiffany Shlain is no less universal than Steven Spielberg: the difference is the form, not the authority of the speaker nor the weight of the story.
Jennie Livingston works in both fiction and nonfiction. Her films include Paris is Burning, Who's the Top? and Through the Ice. She lives in Brooklyn, NY. This summer she directed a video for Elton John's Las Vegas stage show, a series of portraits of New Yorkers to accompany the song "Mona Lisas and Mad Hatters."