X
Looks like you are a new visitor to this site. Hello!
Welcome to Hope For Film! Come participate in the discussion, and I encourage you to enter your email address in the sidebar and subscribe. It's free! And easy! If you have any suggestions on how to improve this website or suggestions for topics please don't hesitate to write in to any of the blogs.
You can also follow me on Twitter or Facebook.
(If you keep getting this message, you probably have cookies turned off.)
Today's guest post is from Louise Smith, the producer of Nash Edgerton's THE SQUARE (out now in theaters in the US and highly recommended).
I've just returned from a trip to New York & LA for the release of my film THE SQUARE.
In the lead up to the opening weekend, I was part of some Q & A sessions with Nash Edgerton (the director), and we were asked a couple of questions that I thought I'd share with you:
Had we ever thought to subtitle our movie (the lady who asked the question said she couldn't understand our accents)
Does everyone in Australia have a mullet
Hmmm… no and… um, no.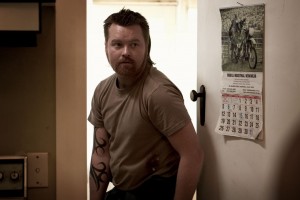 The cultural gap between Australia & America is always bigger than we Aussies anticipate – especially from the eyes of an American looking toward Australia. We however, consume American movies and TV all the time, so there's no language or cultural things for us to learn about your characters when we watch them… we know them already because we've grown up on them.
[...]
Today's guest post from producer Cotty Chubb concludes his post on recognizing audiences.
"Joltin' Joe has left and gone away."
But here's what we do have to do. We have to know who needs what we make. The days of a generalized appetite are likely past. The great magazines of my childhood are gone: The Saturday Evening Post, Life, Look.
In their place a multiplicity of niches… Bass-fishing, trout-fishing, salt-water-flat fishing, each with its own devotees, each with its own audience and its own media that satisfies with fact and fantasy.
When Beverly Hills was awash with money in 2006 I was talking to a successful independent producer friend who'd amassed a stash of cash, hedge fund money looking for a non-correlated asset paired with a compliant bank selling leverage. [No disrespect to my friend, none; I couldn't have raised that money.] About a picture he was intending I asked, "Who's the audience?" With the calm that comes from a full wallet, he said "If it's a good movie, people will come to it." Except that he's since entirely lost his equity, tapped out. And he made some good movies.
Really, it's only sensible. If your job is gratifying the unspoken needs of a group of people, shouldn't you have some idea who those people are?
[...]
Today's guest post continues yesterday's from producer Cotty Chubb.
A memorable dream
Two years ago in the middle of the night I woke up heart hammering. I'd been having an argument in a dream. Actually, I'd been screaming. Screaming at a director, I don't know who. We were standing alone in the front row of an empty movie theater. "You think," I ranted, gesturing up at the blank white screen, "you think that what's up there is the movie, and you think that it's your movie, you made it, it's yours. But you're fucking wrong [I told you I was screaming, right?]. That's not the movie. The movie… the movie… the movie is what happens in the air between up there and down here. That's the movie, you moron." And then I woke up.
Maybe I'd eaten too much supper, like the boy in Winsor McKay's Dreams of A Rarebit Fiend. Or maybe I was sick of narcissist auteurs. 2008 was a bad year for that.
Kubrick's advice
In the mid-eighties Stanley Kubrick went to Michael Herr, one of the great writers of the Viet Nam War (Dispatches, check it out) who also wrote the Martin Sheen monologue in Apocalypse Now. Kubrick said "I want to do a Viet Nam movie and I want you to write it." And Herr said, "I don't know how to write a screenplay and I'm not about to learn how to write a screenplay writing for the best film-maker in the world."
But Kubrick said, "It's not that hard. [...]
Today's guest post is from producer Cotty Chubb.
Film-makers talk a lot about film-makers and distributors. There's a lot of the former and not half enough of the latter. But what about the third leg of the stool, the independent film audience? Who are they? What do they want? Where the hell did they go? And how do we get them to come back?
When I was coming up, in the mid-eighties, working for Ed Pressman, independent films were hard to make, but at least the infrastructure was there.
Fueled by the roll-out of the video-cassette, a healthy eco-system developed of audience, distributor and film-maker, with a business model that relied on well-capitalized foreign sales companies, healthy home entertainment divisions, specialty theatrical distributors and a banking system that translated contracts into cash for production. Over twenty-five years, that's all eroded.
Easy access to capital led to a glut of product. The immutable truth of Gresham's Law prevailed. Bad movies drove out good. Distributors and financiers vanished. The audience, overwhelmed by mediocre pictures, lost its taste for the new.
Does any of this sound familiar?
[...]
I wish I had published this earlier.  It comes from Michael Tully, our editor over at HammerToNail. It was originally published on his blog, Boredom At It's Boredest, on Indiewire. It takes a much different tact than most of what we've been discussing here.  I totally get it; discussion and strategy about reaching audiences, is exhausting.  For some, it will never create better films, or even bring them to audiences.  Yet, courtesy of HTN, I have come in contact with a plethora of good films that are not being seen by audiences.  I love the spirit of this manifesto, but….
The Take-Back Maifesto
By signing the following petition, we film lovers of all types—critics, reviewers, screenwriters, directors, producers, production assistants, grandparents, art history snobs, coach potatoes, Multiplex squatters, etc.—believe the following to be true:
— We realize that bringing any film into fruition, however great or small the budget, is an outrageously difficult task. We realize this, and yet we don't care. The final product is all that matters.
— A production's back-story only becomes relevant after—not before—one has watched the film on a screen. Once we see your film and like (or dislike) it, that is when we will decide if we want to learn more about how it came to be. Not everyone can be Werner Herzog.
— We know that making thought provoking, ambitious, challenging, adventurous films is complicated by the fact that cinema is such an expensive art form. We know this, and yet we say so what. Everyone is a martyr for their art.
[...]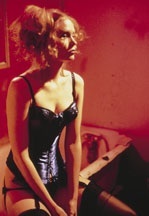 Today's guest post is from filmmaker Bette Gordon (whose Luminous Motion I produced, and will screen at the IFC Center in NYC on Monday night.  I plan on being there, and hope to see you there).  Everything old is new again!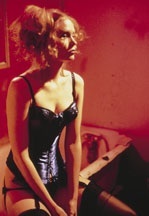 In the current culture of independent filmmaking, most of us are plugged in to the idea of DIY distribution. This is not a totally new idea.
In 1983, I had just made my first feature film, VARIETY. Its about a woman who sells tickets at a pornographic movie theatre and becomes obsessed with following one of the clients from the theatre into the world of men, money and lower Manhattan. We shot on a very very low budget, with friends and friends of friends. The theatre I used as a location, The Variety Theatre, was a porn theatre on 13th Street and Third Avenue, and after a week of shooting there from 11pm at night until 9am the next morning, we had developed a good relationship with the owner. The projectionist even played the part of "the projectionist" in the movie.
[...]
If only 30% of people's online time is spent viewing content, then there is real hope for indie film.  The other 70% of users' time is spent in search and social.  We know that people not only want to discover stuff (like great stories and films) but even more so, they want to talk about it.
One way to define Film is as the transformation of leisure time into intellectual capital and then into social capital.
The question all filmmakers need to ask themselves is what can we do to get the others to talk about film more.  How can we improve the conversation people have about film?  We have the tools. [...]